It's 2016, and America is still at war.
President Obama had promised to end the wars in Afghanistan and Iraq before leaving office, but political forces are threatening to undermine that resolution.
Click here to ask President Obama to end endless war before he leaves office.
For nearly 15 years, America has tried nearly every kind of warfare in Afghanistan, Iraq, and now Syria, from light footprint counterterrorism to more than 100,000 troops in a full-scale occupation. Yet the Middle East remains unstable and volatile. It's clear that war isn't working. What's worse, peace in Afghanistan, Iraq, and Syria will require a locally-led political solution, meaning that endless war serves as an obstacle to genuine progress.
President Obama has just one year left in office. We need to make sure he lives up to his promise to end endless war.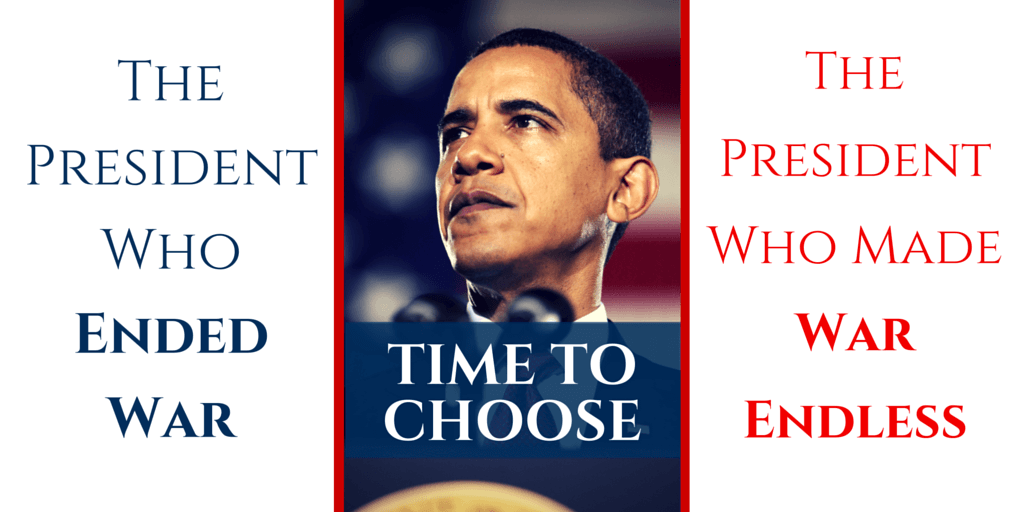 Please email President Obama and urge him to bring our troops home in 2016!
The human cost of war is devastating, both to local populations and to our service members. The wars in Afghanistan, Iraq, and Syria have cost hundreds of thousands of lives and triggered a massive refugee crisis. At least 6,800 U.S. service members have been killed in Afghanistan and Iraq, and thousands more have come home wounded. Just this week, a US soldier was killed in Afghanistan, serving as a painful reminder that America's longest war is not over. The economic cost of war is nearly unfathomable: The US has spent over $7.6 Billion bombing Syria and Iraq just since August 2014. By any measure, the costs of war are simply far too high.
Tell President Obama to stick to his plan and bring our troops home from the Middle East!