As we enter the holiday season and look forward to the New Year, we want to tell you how grateful and amazed we are by all the steps you took for peace this year. Activists like you spoke out to reduce arms sales to Saudi Arabia, to stop the bombing in Syria, to protect the Iran nuclear deal, and to rein in out of control military spending. Your voice called out for an end to seemingly endless wars in places like Afghanistan. And your voice spoke for vulnerable refugees and victims of war.
Please give the gift of peace this holiday season by making a donation to help us continue this important work.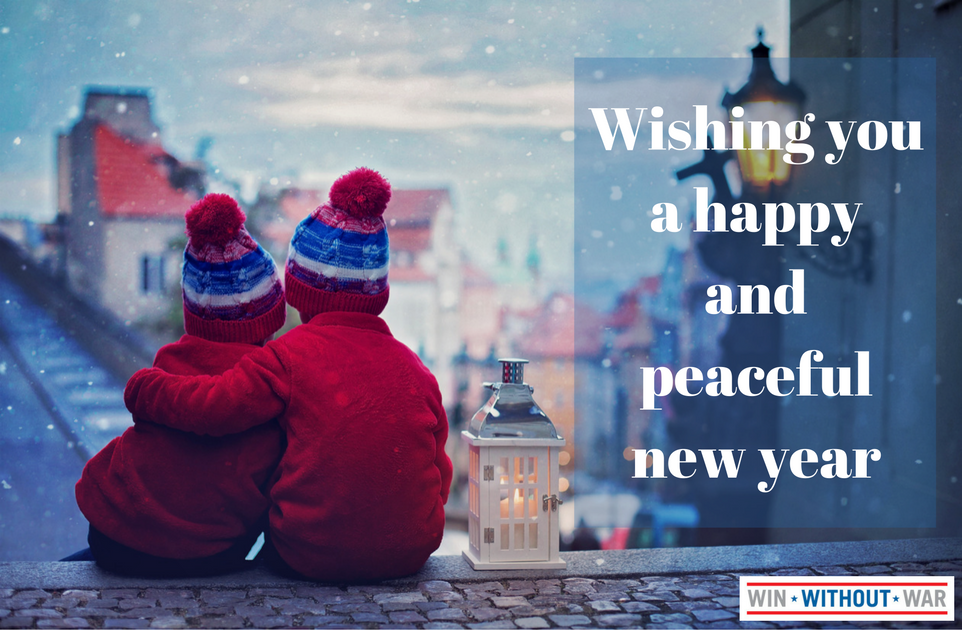 We have won some victories, but 2017 is going to be a uniquely challenging year for activists and peace groups like Win Without War. We face a new administration with appointees who have Islamophobic beliefs and deep ties to the arms industry. Our new president has indicated that he supports the use of torture and has already begun to antagonize our allies abroad. But we aren't worried. We know that we can continue to build peace, because we have you on our side. Please give whatever you can to build the world we want for future generations.
From all of us at Win Without War, we wish you and your family a joyous holiday season and a peaceful new year. We are honored by your support.
If you would prefer to contribute by mail, please send a check made out to "Win Without War – CIP" to: Win Without War, Attn: Stephen Miles, 2000 M Street, NW, Suite 720, Washington, DC 20036. Or, click here and put your contribution to work immediately. Thank you, again!