President Obama recently announced that U.S. troops will be deployed to Syria, signaling a dangerous escalation in a conflict with no military solution. Syrians need a political solution, not more bombing. Sending ground troops will only add fuel to the fire.
Congressman Jim Himes (D-CT) just introduced a resolution – officially titled H. Res. 508 – calling on President Obama to "use the full authority of his office to convene international negotiations intended to stop the civil war in Syria."
Can you email your Representative to support negotiations that will end Syria's civil war?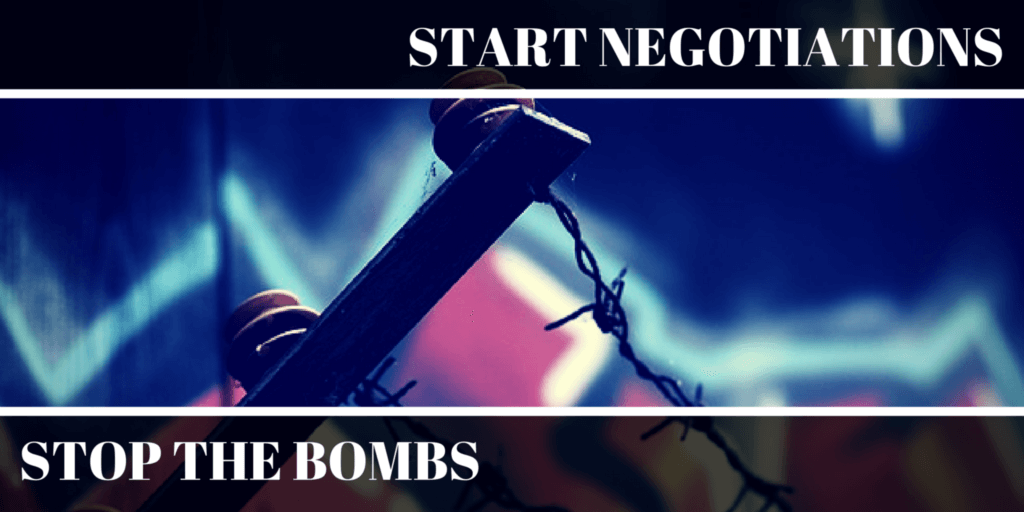 Years of negotiations with Iran paid off. The long struggle to secure the Iran nuclear deal showed that, when we all speak up, we can convince Congress to do the right thing and support diplomacy. Now we need to see the same commitment and determination from our government to stop the Syrian civil war.
Urge your Representative to co-sponsor the Himes Resolution to help end the Syrian civil war through negotiations.
Congressman Himes' resolution is a step in the right direction. The Win Without War coalition has consistently advocated for an alternative approach to America's militarized foreign policy in the Middle East. If bombing Iraq and Syria was going to bring peace and stability, they would be the most peaceful countries on earth by now. Rather than waging war, we need our government to pursue peace instead. In the weeks ahead, we will keep you updated on other efforts by progressive champions like Rep. Jim McGovern (D-MA) to stop the bombs and fully debate this unauthorized war in the halls of Congress.
Click here if you agree that America needs to stop sliding deeper into the war in Syria and shift its focus to building peace instead.
Posted by Angela Miller.