151 Members of Congress Support Diplomacy with Iran!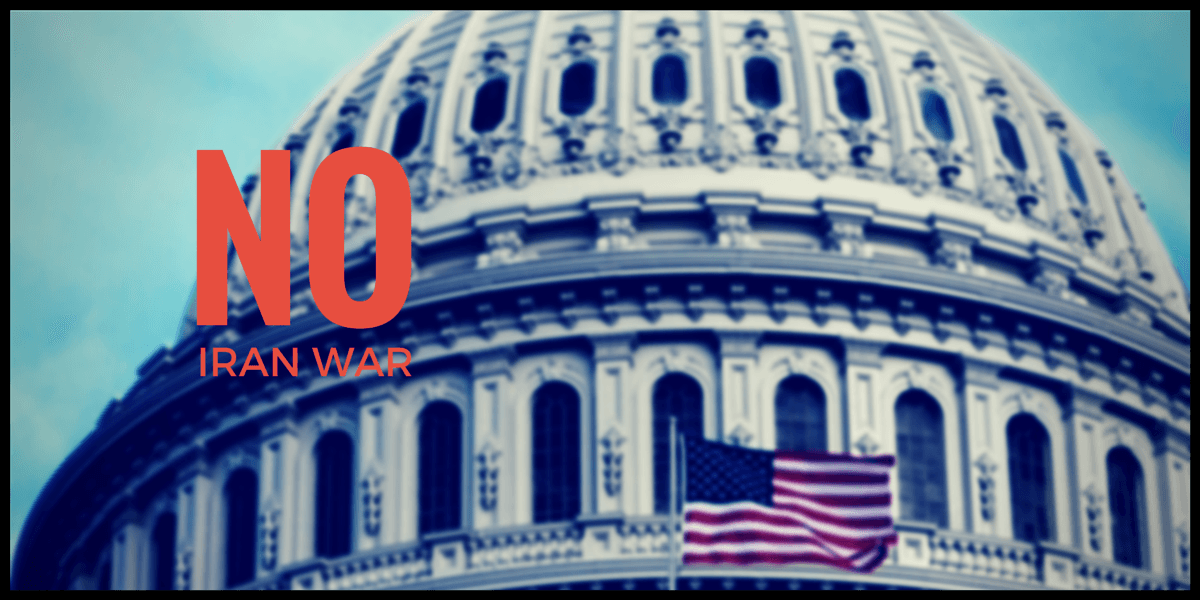 ---
Last Updated on May 8, 2015.
On May 7, 2015, Rep. Jan Schakowsky (IL-09), Rep. Lloyd Doggett (TX-35), and Rep. David E. Price (NC-04) sent a letter to President Obama supporting his administration's efforts to negotiate a comprehensive and verifiable nuclear agreement that will prevent Iran from obtaining a nuclear weapon. The letter was signed by 151 Democrats (see full list below).
The Schakowsky-Doggett-Price letter demonstrates strong support for these negotiations in the United States House of Representatives and makes clear that diplomacy is the best way to prevent a nuclear-armed Iran.
If your Representative is a Democrat, he or she needs to hear from you! Please see the list of signers below. If your Representative signed the letter, take one minute to send a thank you email. If your Representative was one of the handful of Democrats who did not sign, take one minute to voice your disappointment.
Representatives who did NOT sign the pro-diplomacy letter
Click here to express your disappointment
California
Costa
Peters
Schiff
Sherman
Vargas
Florida
Deutch
Frankel
Graham
Grayson
Hastings
Murphy
Wasserman Schultz
New Jersey
Norcross
Pallone
Pascrell
Sires
New York
Crowley
Engel
Israel
Lowey
Maloney
Meng
Nadler
Rice
Representatives who signed the pro-diplomacy letter
Click here to say thank you
California
Aguilar
Bass
Becerra
Bera
Brownley
Capps
Cardenas
Chu
Davis
DeSaulnier
Eshoo
Farr
Garamendi
Hahn
Honda
Huffman
Lee
Lieu
Lofgren
Lowenthal
Matsui
McNerney
Napolitano
Pelosi
Roybal-Allard
Ruiz
Sanchez, Loretta
Sanchez, Linda
Speier
Swalwell
Takano
Thompson
Torres
Waters
Colorado
DeGette
Perlmutter
Polis
Connecticut
Courtney
DeLauro
Esty
Larson
Georgia
Bishop
Johnson
Lewis
Scott
Illinois
Bustos
Davis
Duckworth
Foster
Gutierrez
Kelly
Rush
Schakowsky
Massachusetts
Capuano
Clark
Keating
Kennedy
Lynch
McGovern
Moulton
Neal
Tsongas
Maryland
Cummings
Delaney
Edwards
Ruppersberger
Van Hollen
Michigan
Conyers
Dingell
Kildee
Lawrence
Minnesota
Ellison
McCollum
Nolan
Walz
Northern Mariana Islands
Sablan
North Carolina
Adams
Butterfield
Price
New Jersey
Payne
Watson Coleman
New Mexico
Lujan
Lujan Grisham
New York
Clarke
Higgins
Jeffries
Maloney
Meeks
Rangel
Serrano
Slaughter
Tonko
Velazquez
Oregon
Bonamici
Blumenauer
DeFazio
Pennsylvania
Brady
Cartwright
Doyle
Fattah
Rhode Island
Cicilline
Langevin
Texas
Castro
Doggett
Green
Hinojosa
Jackson Lee
Johnson
O'Rourke
Veasey
Washington
DelBene
Heck
Larsen
McDermott
Smith