Coalition Urges NO Vote on Revised Defense Bill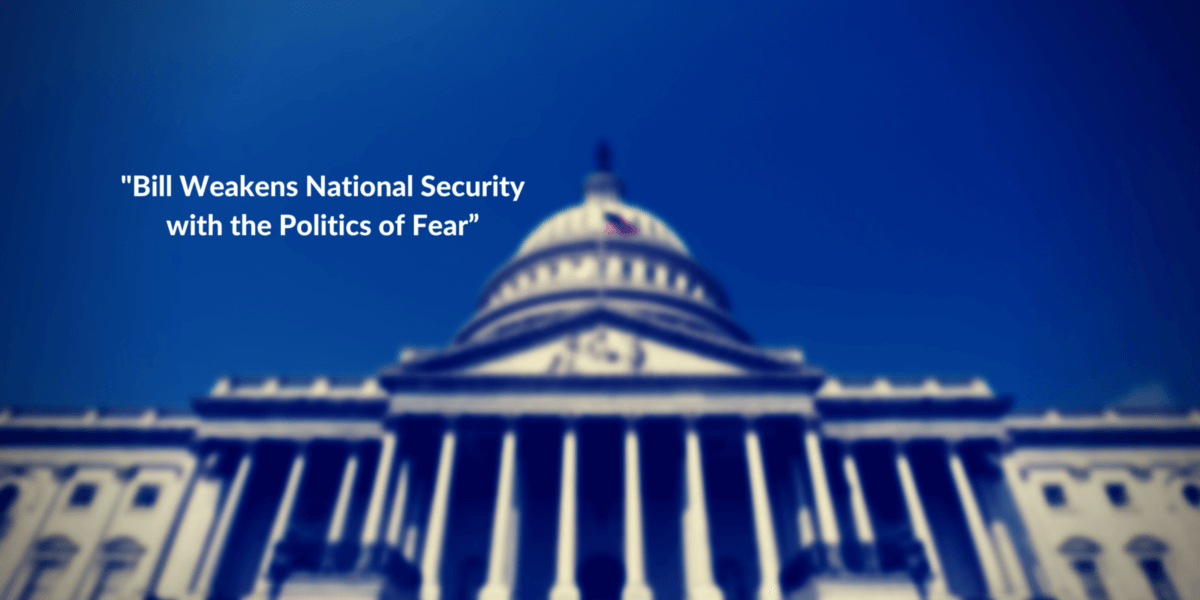 ---
Last Updated on November 4, 2015.
FOR IMMEDIATE RELEASE:
November 4, 2015
Coalition Urges NO Vote on Revised Defense Bill



Bill Prevents the Long Overdue Closing of Guantanamo Bay Prison
Weakens National Security with "the Politics of Fear"
Today, the Win Without War Coalition launched a campaign asking Members of Congress to vote down a new version of the National Defense Authorization Act when it is considered by the House of Representatives tomorrow. The bill will make it virtually impossible for President Obama to keep his pledge to close the Guantanamo Bay prison through strict limitations of the transfer of prisoners from the facility.
"We agree with President Obama – and many, many former military leaders including the former Chairman of the Joint Chief of Staff, General Colin Powell – that the Guantanamo Bay prison should have been closed years ago", said former US Congressman Tom Andrews, on behalf of the Win Without War coalition. "Guantanamo continues to undermine our national security by serving as a recruitment tool for violent extremists while wasting billions of taxpayer dollars. Its only value appears to be a vehicle for politicians to stoke the politics of fear. It is time to close this facility and a dark chapter of our nation's history."
President Obama vetoed the Defense bill last month because it boosted Pentagon spending above agreed to spending caps by placing billions into a Pentagon "slush fund" and because of provisions that would keep Guantanamo Bay prison open. While the slush fund tactic was dropped and defense spending was cut by $5 billion, the Guantanamo Bay prison provisions remain in the bill.
###
Win Without War is a coalition of national organizations with diverse constituencies originally founded in opposition to the Iraq War. The coalition remains active in opposition to the continued U.S. war in Afghanistan, the dangerous rush to war with Iran, and the underlying national security strategy on which these conflicts are based. We seek a fundamentally new approach to meet the national security challenges of the United States that is consistent with our nation's highest values.
For more information, visit www.winwithoutwar.org.
November 4, 2015