61 Groups to Congress: Cut Pentagon Spending By 10% to Fund Education, Housing, Health Care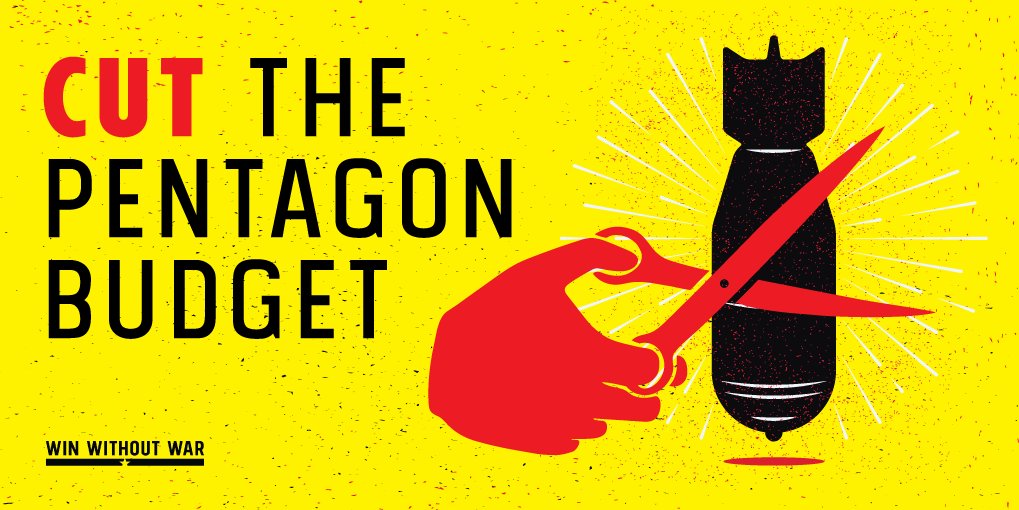 ---
Last Updated on July 20, 2020.
FOR IMMEDIATE RELEASE Monday June 29, 2020
Contact: Michael Galant michael@winwithoutwar.org 203-260-4654
WASHINGTON — Congress should cut the Pentagon's bloated budget by 10% and invest the funds in jobs, education, housing and health care for Americans, 61 groups, including Public Citizen and Win Without War, said today in a letter of support for an amendment to the National Defense Authorization Act (NDAA.)
The amendment, introduced today by U.S. Sens. Bernie Sanders (I-Vt.) and Ed Markey (D-Mass.), would reduce the Pentagon's budget from $740.5 billion to $666.5 billion while exempting military personnel and health programs. It also would establish a $74 billion grant program, administered by the U.S. Department of Treasury, to create jobs and to provide health care, housing, child care and educational opportunities in inner cities and rural towns with a poverty rate of at least 25%.
"The coronavirus crisis is a wake-up call for the long overdue imperative of shifting spending away from the Pentagon and investing instead in human needs," said Robert Weissman, president of Public Citizen. "Even with the most advanced military weaponry in the world, the United States has proven utterly unprepared to handle a microscopic threat, thanks in no small part to underinvesting in public health. It's time for the Sanders amendment, which would establish sensible priorities and shift money away from the Pentagon and to the nation's many urgent needs."
Read the letter here.
###

Win Without War is a diverse network of activists and national organizations working for progressive foreign policy in the United States.
June 29, 2020