Progressive Coalition Calls on DNC to Condemn Israeli Occupation in Democratic Party Platform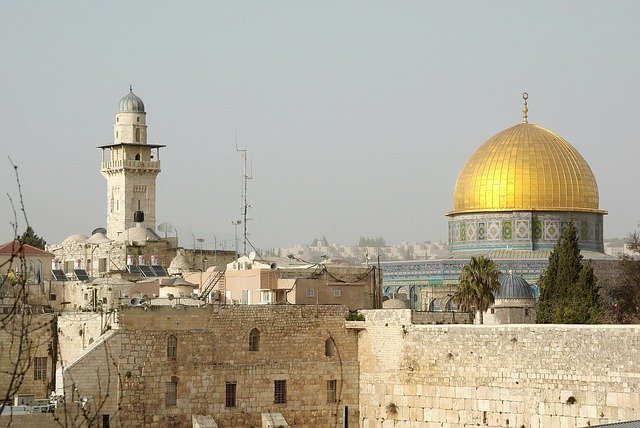 ---
Last Updated on July 31, 2020.
WASHINGTON – Today, a coalition of 12 progressive organizations, including If Not Now Movement, Demand Progress, and Win Without War, released a joint statement in response to reports that the DNC platform would not include any reference to the decades-long Israeli military occupation of the Palestinian Territories. Members of the coalition also released the following comments:
"We must speak out against abuses and violations of human dignity no matter where they occur, and Israel-Palestine is no different," said Kate Kizer, policy director of Win Without War. "The failure to even reference the Israeli government's decades-long military occupation of Palestinian territories reveals a worrisome trend that the Democratic Party will continue to advance a foreign policy that is outdated and out of touch with Democratic voters."
"Haven't we learned that silence is not the appropriate response to violence and the abuse of basic rights?" asked Jon Rainwater, executive director of Peace Action. "The Democratic platform has long been silent on widespread violations of Palestinians' civil rights. It needs to name and oppose the occupation. The platform must also articulate how U.S. policies can support freedom and self-determination for the Palestinian people. Peace and justice can not wait another generation."
"After years of the Trump administration enabling every aggressive and illegal action of Israel's right-wing government, the Democratic Party should speak unequivocally against Israel's illegal occupation," said Jeff Cohen and Norman Solomon, co-founders of RootsAction.org. "At a time when much of the Democratic base is demanding racial justice in our own country, the party leadership should not be silent about Israel's ongoing racist mistreatment of Palestinians. Silence is no way to inspire progressive activists as November approaches."
"It is long past time for the U.S. to stop carrying water for the Israeli government and instead support freedom and equality for all people. Anyone who sees firsthand the situation on the ground in Palestine/Israel, can not help but recognize that it is currently an apartheid system," said Ariel Gold, national co-director of CODEPINK. "In order for the DNC to have a progressive and consistent platform, that reality on the ground must be named and a commitment must be made to engage in meaningful action to change it."
"Poll after poll shows the growing support for Palestinian rights in the Democratic base. The reported refusal by the DNC Platform committee to meet even the low bar of naming Israel's illegal military occupation of Palestinian land is not only an erasure of Palestinian rights, but shockingly out of step with Democratic voters," said Stefanie Fox, executive director of Jewish Voice for Peace Action. "Democratic voters are ready to not only name but end Israeli oppression of Palestinians, by ensuring our U.S. tax dollars stop funding it. When will party leadership catch up?"
"President Obama and Secretary of State John Kerry condemned the occupation of the Palestinian people," said Waleed Shahid, communications director of Justice Democrats. "Biden and the DNC refusing to say the same does not help unite the party and is a giant step backward from where we were eleven years ago."
"Last summer, Vice President Biden told an IfNotNow Movement member that 'the occupation is a real problem.' Now he must ensure that the Democratic Party platform is as clear in its condemnation of the Israeli military occupation as he was then," said Emily Mayer, political director of If Not Now Movement. "It's outrageous that at a moment in which the Israeli government is actively working to make permanent its control over the West Bank, the DNC would fail to properly name what's happening on the ground. It's contrary to Jewish values of truth-telling and would make effective policy-making to ensure the freedom and dignity for Israelis and Palestinians impossible."
The joint statement was signed by Asian American Advocacy Fund, American Muslims for Palestine, Beyond the Bomb, CODEPINK, Demand Progress, If Not Now Movement, Islamophobia Studies Center, Jewish Voice for Peace Action, Justice Democrats, Peace Action, RootsAction.org, and Win Without War.
###
July 16, 2020