Statement: Trump Must Be Impeached, Removed, and Barred from Public Office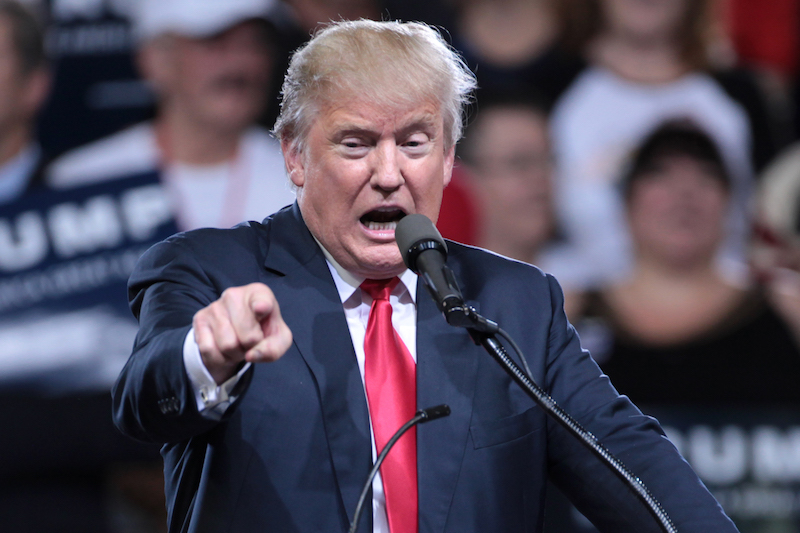 ---
Last Updated on February 9, 2021.
WASHINGTON — Win Without War Executive Director Stephen Miles and Deputy Director Sara Haghdoosti released the following statement regarding the need for accountability for yesterday's attack on the U.S. Capitol:
"Yesterday, an extremist mob smashed windows, scaled walls, and broke into the U.S. Capitol building to halt the certification of Joe Biden's electoral victory. Let us be clear: this was not a random act. This was the direct result of Donald Trump's repeated attacks on democracy, provocations to violence, and overt support for white supremacy. There must be accountability.
"We join the growing, nationwide call to immediately impeach Donald Trump, remove him from office, and bar him from ever holding public office again. We demand accountability for all who were complicit, including the expulsion of members of Congress who paved the way for this violence by repeating Trump's lies about the outcome of the 2020 election.
"Trump bears responsibility for this shameful episode — but he is not alone. We will not forget the multiple leaders of the Republican party who fueled his conspiracy theories about the presidential election through silence and complicity, nor the U.S. capitol police and the entire U.S. security apparatus that allowed a fascist mob into the U.S. Capitol unobstructed, in sharp contrast to the brutality with which they have responded to racial justice protests, nor the countless individuals and institutions, transcending any party, that have allowed white supremacy and the rule of the corporate elite to fester since the very founding of this country.
"Yesterday's attack illuminated us to the desperate and dangerous power-grabbing of those complicit to hate and violence. In order to build a progressive foreign policy, we must support the work of the Black, Indigenous, and people of color who have fought for too long to thrive in a country that lives up to its professed ideals of peace, justice, and equality.
"If such an egregious assault on democracy is allowed to go unpunished, and with two weeks left in Donald Trump's term, we fear this will not be the last time that fascists walk the halls of Congress. For healing to begin, there must first be justice."
###
Win Without War is a diverse network of activists and national organizations working for progressive foreign policy in the United States.
January 7, 2021