Stop Militarizing Our Communities: Win Without War Releases Activist Guide to 1033 Program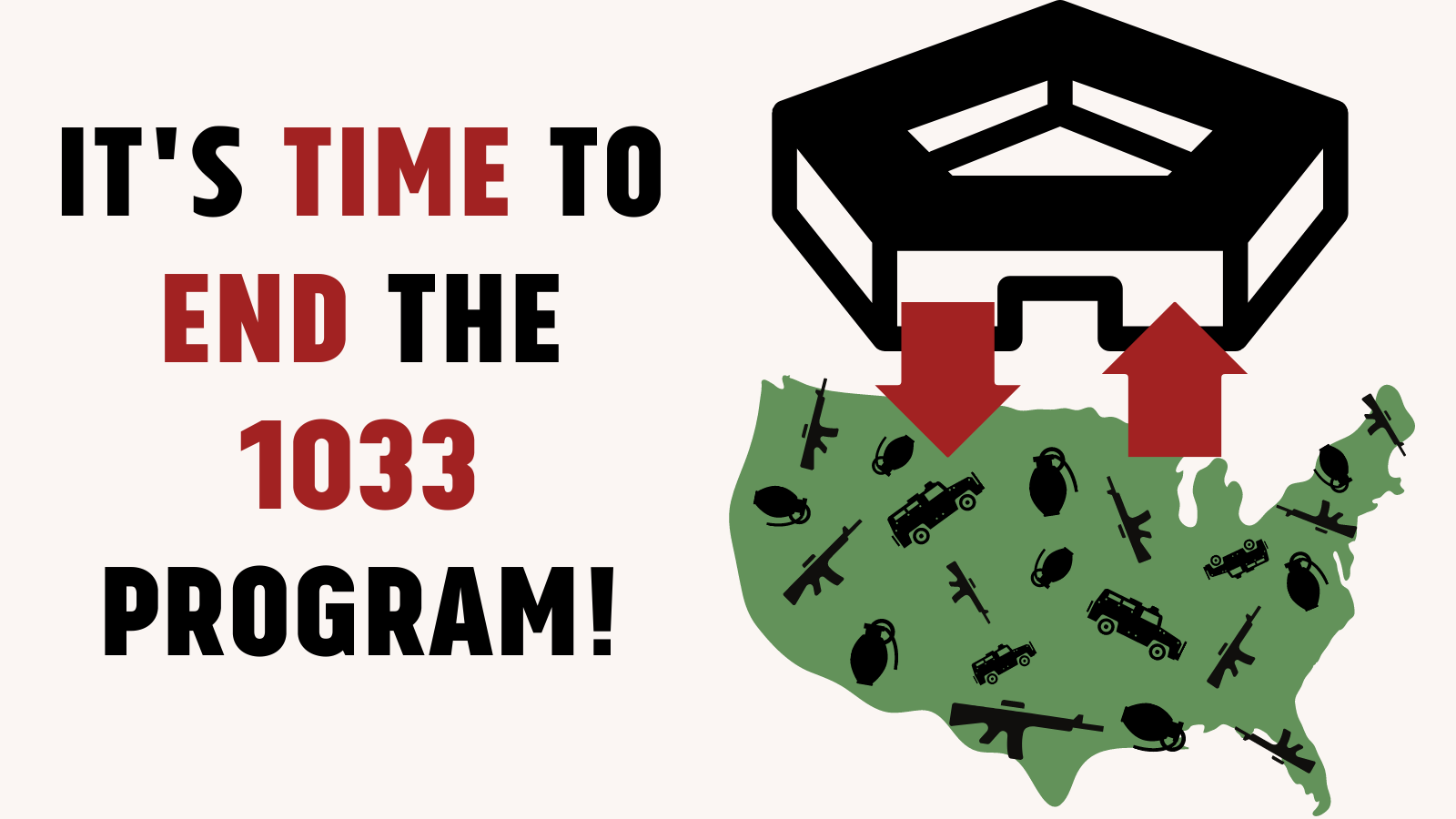 ---
Last Updated on May 17, 2021.
WASHINGTON — Today, Win Without War released a short activist guide titled "Stop Militarizing Our Communities: 5 Things You Need to Know About the 1033 Program." 
Militarism abroad and militarism at home are inseparable. One of the key ways our endless wars have blown back to exacerbate violence and undermine human security in the United States is through the DoD's 1033 program, which funnels military weaponry to domestic law enforcement while encouraging police to behave like soldiers of war. In this activist guide, Win Without War breaks down the outrageous militarism of the 1033 program — and what we can do to stop it.
"Stop Militarizing Our Communities" was authored by Tanaya Sardesai. Tanaya Sardesai is a student at Pomona College and was the Win Without War Fall 2020 Policy and Advocacy Intern. 
"Foreign policy and domestic policy are intertwined," said Tanaya Sardesai. "Violence committed against communities of color abroad fuels violence against communities of color at home. We must end state violence and knee-jerk militarism, wherever it occurs. Ending the 1033 program is a small but necessary step toward that."
View "Stop Militarizing Our Communities" here.
###
Win Without War is a diverse network of activists and national organizations working for progressive foreign policy in the United States.
April 29, 2021