Trump's Ego Parade Should Never Have Been Planned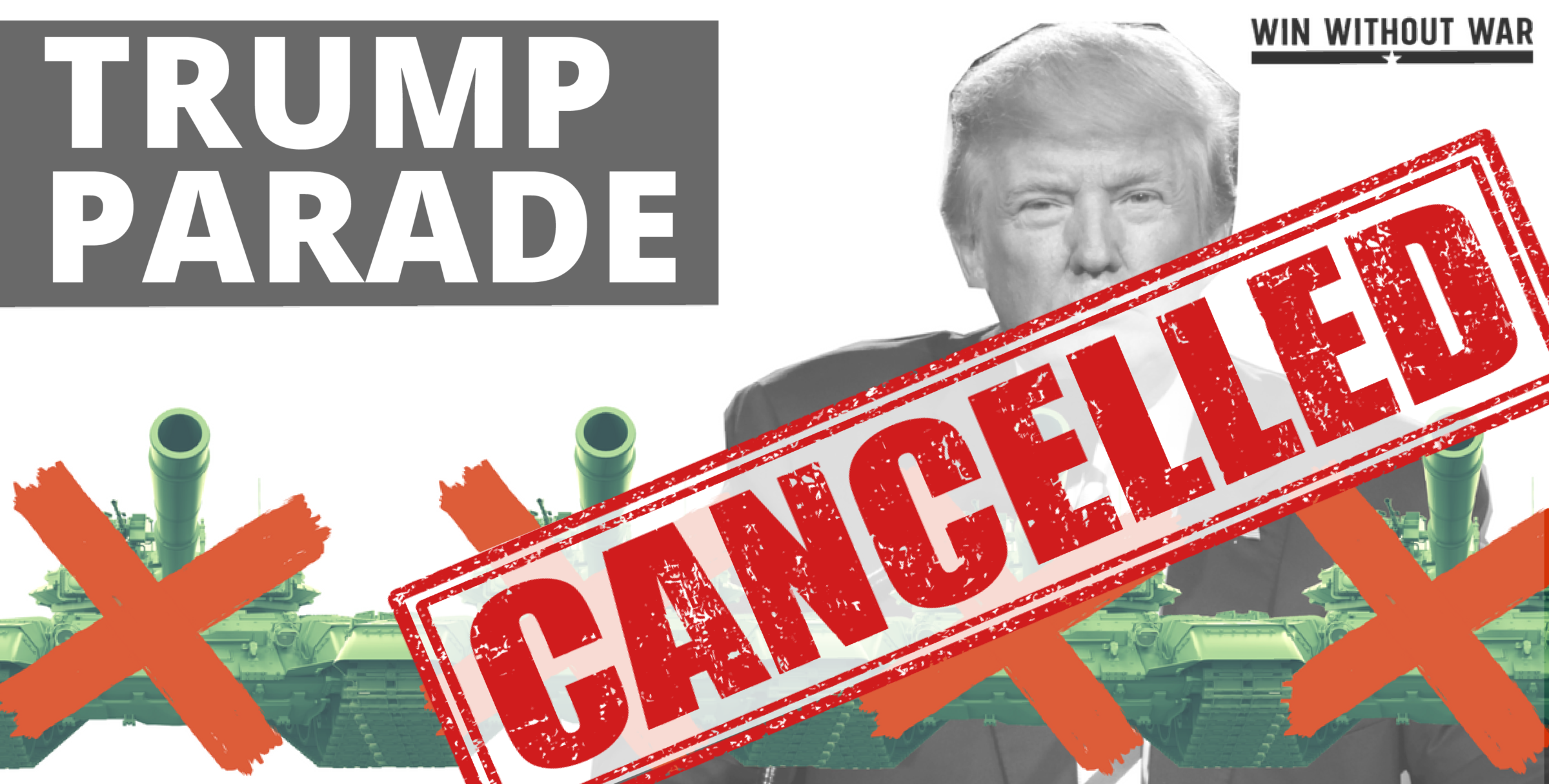 ---
Last Updated on August 17, 2018.
Friday, August 17th, 2018
Trump's Ego Parade Should Never Have Been Planned  
WASHINGTON, DC — After more than 120,000 Win Without War activists took action to urge Congress and the D.C. government to block Donald Trump's planned military parade, Win Without War Director Stephen Miles released the following statement in response its cancellation:
"Donald Trump's $92 million, ego-driven parade should have never been planned, and now that it's cancelled, it should stay that way.
"If Donald Trump truly wanted to honor our men and women in uniform, he would stop sending them to fight and die in endless wars, stop outsourcing control of the Veterans Administration to his ultra-wealthy friends at Mar-a-Lago, and stop using soldiers, sailors, airmen, and marines as political props in his endless quest to feed his own ego and divide our nation."
###
Win Without War is a diverse network of national organizations working for progressive foreign policy in America.
August 17, 2018