Calls Needed: Seal the Deal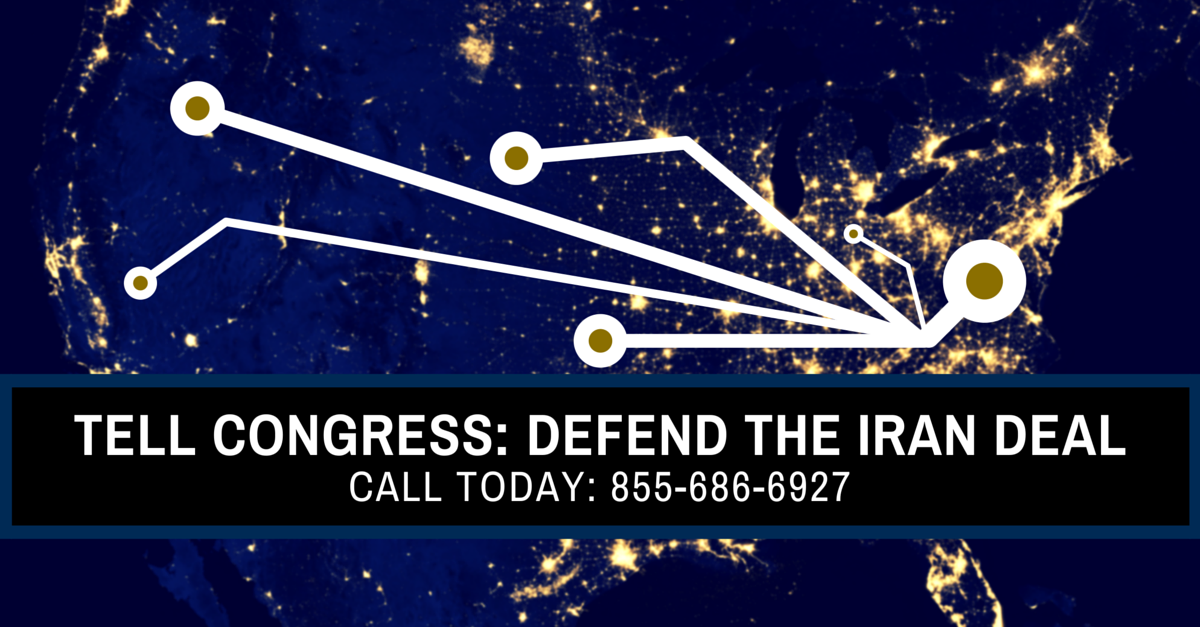 ---
Last Updated on September 2, 2015.
Going into the August, war hawks like Ted Cruz boasted that overwhelming opposition at townhalls across the country would derail the historic nuclear deal with Iran.
He was wrong. All through August, Win Without War members and our allies showed up at townhalls and rallied outside of Congressional offices. We made thousands of phone calls and hundreds of thousands of us signed petitions. And now we're just a handful of votes away from assuring this deal passes through Congress this month. We are SO close. Now we need to get past the finish line.
Will you take five minutes to call your legislators and ask them to support diplomacy? Here's how:
1. Call the Capitol toll-free* at 855-686-6927:
Ask for one of your Senators by name
Please click here if you need to look up the names of your Senators and Representative
2. Tell your Senator's office:
I'm from (city, state) and I SUPPORT the Iran deal
This deal is the best way to cut off Iran's pathways to a nuclear weapon without resorting to war
I hope the (Senator/ Representative) will SUPPORT the Iran deal
3. Next steps:
Repeat this process to contact your other Senator and your Representative
Even if you've called before, even if you know that your legislators support the deal, we need you to call Congress today. We are hearing from our friends on the Hill that even legislators who openly support the deal are feeling the pressure from wealthy special interest groups. These anti-deal organizations are supported by many familiar players: Former Vice President Cheney plans to give a speech against the Iran deal on September 8 at the American Enterprise Institute, just one week before the end of the 60-day Congressional review period.
Hawks like Cheney were wrong about the Iraq war, and they are wrong about the Iran deal. We cannot afford to let them drag our country down the path of war again. Call Congress today: 855-686-6927.
*Toll-free number provided by the Friends Committee on National Legislation, a Win Without War coalition member.
Posted by Angela Miller.
September 2, 2015