Statement: Don't Give Mohammed bin Salman the Photo-op He Seeks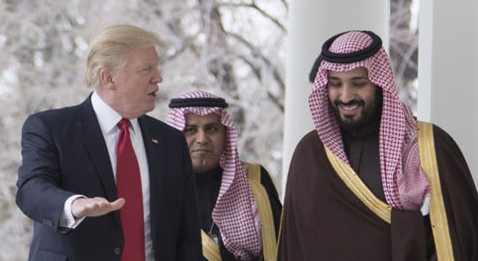 ---
Last Updated on June 24, 2022.
WASHINGTON — Win Without War Government Relations Director Eric Eikenberry released the following statement regarding the White House's announcement that President Biden will visit Saudi Arabia in July, likely meeting with Saudi Crown Prince Mohammed bin Salman: 
"A recalibration of U.S.-Saudi ties is long overdue — but a photo-op between President Biden and Saudi Crown Prince Mohammed bin Salman is not the way to build a better relationship. Mohammed bin Salman is an authoritarian who sanctioned the brutal murder of journalist Jamal Khashoggi, and whose government has waged a devastating war in Yemen, suppresses human rights, worsens the climate crisis, and undercuts democracy.
"The egregious transgressions of Saudi leaders, including Mohammed bin Salman, demand accountability — not a personal meeting with the President of the United States. 
"In President Biden's campaign for office, he vowed to make the Saudi government a 'pariah.' In the two-and-a-half years since, the Saudi government has continued to imprison, take hostage, execute, and place travel bans on human rights defenders and dissidents. It also escalated its war in Yemen until a recent, fragile UN-brokered truce that may not hold absent sustained U.S. pressure. Moreover, Mohammed bin Salman has not been held accountable for approving Jamal Khashoggi's murder and dismemberment. 
"At this moment, a face-to-face meeting will only legitimize a short-sighted, transactional U.S.-Saudi relationship subject to Mohammed bin Salman's personal whims — which include undermining U.S. administrations he disfavors. It will also endanger our global climate by embedding the power of fossil fuel-reliant authoritarians. 
"If it continues as planned, this meeting will merely give Mohammed bin Salman a desired photo-op, rather than building a relationship that serves the strategic interests and wellbeing of people in both the United States and Saudi Arabia." 
###
Win Without War is a diverse network of activists and national organizations working for progressive foreign policy in the United States.
June 15, 2022