A U.S. Grand Strategy for a Values-Driven Foreign Policy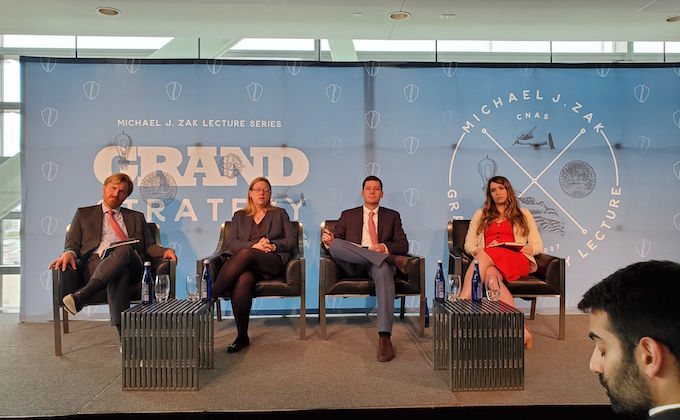 ---
Last Updated on January 11, 2021.
Win Without War Policy Director Kate Kizer released a new essay, "A U.S. Grand Strategy for a Values-Driven Foreign Policy," which was part of the Center for New American Security's "New Voices in Grand Strategy" series.
In her essay, Kate shows how progressive values – namely the principles of safety, solidarity, self-determination, equality, and justice – can identify and justify a cohesive set of policies for U.S. engagement in the world. As Kate argues, basing U.S. foreign policy in these principles "would allow the U.S. to truly work in solidarity with those seeking a more peaceful and just world."
You can read Kate's essay here. You can also read the full CNAS compendium of new visions for U.S. grand strategy here.
Then, watch Kate discuss her new essay at the CNAS release event, and take a listen to the War on the Rocks Podcast, where Kate and other participants discuss these new visions for the U.S. role in the world.
April 29, 2019