RESOURCES: TRUMP'S MARCH TO WAR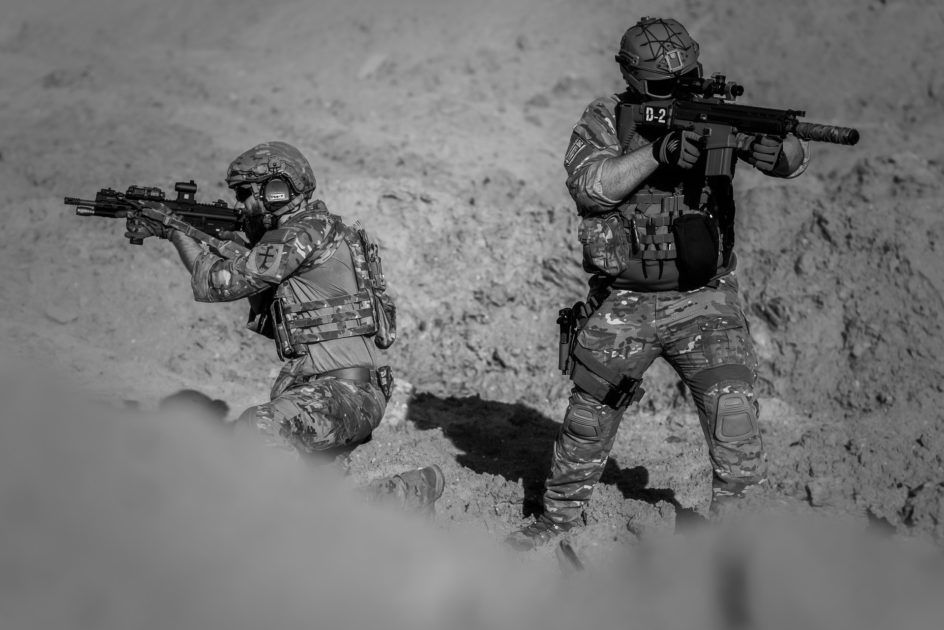 ---
Last Updated on January 11, 2021.
Last Updated: May 31, 2017OverviewU.S. War Footprint Grows in Middle East, With No Endgame in Sight: The United States launched more airstrikes in Yemen this month than during all of last year. In Syria, it has airlifted local forces to front-line positions and has been accused of killing civilians in airstrikes. In Iraq, American troops and aircraft are central in supporting an urban offensive in Mosul, where airstrikes killed scores of people on March 17. Two months after the inauguration of President Trump, indications are mounting that the United States military is deepening its involvement in a string of complex wars in the Middle East that lack clear endgames. [New York Times, 3/29/17]
Like Middle East Wars? You're Gonna Love President Trump: "In charting a new course to combat terrorism across the greater Middle East, Trump has both embraced and rejected elements of the George W. Bush and Barack Obama approaches—but he has done so in an almost perfectly dysfunctional way. He has escalated U.S. military actions, while remaining diplomatically aloof from festering conflicts and de-emphasizing non-military instruments of American power. The result, so far, is a kind of bizarro-Goldilocks approach: not hot enough, not cold enough—just wrong. Left uncorrected, the emerging Trump doctrine will result in more war, but few sustainable gains against terrorism emanating from the world's most dangerous region." [Politico 4/5/17]
Tired of conflict in the Middle East? Too bad, Trump's on the warpath: "President Trump is following through on one of his most pernicious campaign promises and contradicting another. Even if the bombing of Assad's forces does not lead to further military escalation in Syria, the administration is already expanding the U.S. footprint in the region.

For a war-weary American public, this escalation should be deeply troubling and, if current trends hold, will lead to a diminishment of America's security, economy and image around the world. Escalation in Syria could very likely also lead to a larger regional conflagration with Iran and/or Russia, both of which have vastly superior militaries compared to the Assad regime. Moreover, it sends an ominous sign to the people of the region, already devastated by decades of war and conflict, that this is just a prelude for what's to come." [The Hill, 4/10/17]
Trump Inches Toward A Bigger U.S. Role In Another Middle East War: "After years condemning U.S. interventionism in the Middle East, President Donald Trump stunned the world last week by escalating American involvement in Syria's six-year civil war. But Trump has also been quietly preparing to boost the U.S. role in a war on the other side of the troubled region ― specifically in Yemen, an impoverished nation where 17 million people do not know where their next meal will come from and where all sides of a two-year civil war are implicated in alleged war crimes.

The Trump administration is slowly ramping up support to a Saudi-led coalition fighting Iran-backed militants, according to government sources, advocates and analysts. In the weeks ahead, they believe, Trump will approve a major transfer of bombs to Saudi Arabia, and may greenlight a coalition assault on Hodeidah, an essential port for food imports. Such a move would worsen the humanitarian crisis and damage United Nations efforts to negotiate a political solution." [Huffington Post, 4/12/17]
U.S.-led coalition increases airstrikes by 50% against Islamic State: The U.S.-led coalition has increased the number of bombs dropped on the Islamic State by about 50% this year, reflecting the progress U.S.-backed ground forces have had in pushing militants out of key strongholds in Iraq and Syria.
A total of 14,192 rockets, bombs and other munitions were dropped in the first four months of this year, up from 9,442 during the same period in 2016, according to the latest monthly statistics from U.S. Air Forces Central Command. [USA Today, 5/23/17]AfghanistanTop U.S. General: Send More Troops to Afghanistan: The general overseeing all wars in the Middle East said Thursday the U.S. must increase the number of troops in Afghanistan to break what he considers a stalemate in America's longest war. 'I do believe it will involve additional forces to make the advise-and-assist mission more effective,' Army Gen. Joseph Votel, head of U.S. Central Command, told a congressional committee, adding that the new forces would require developing a new strategy as well.He didn't specify how many more troops he recommends sending, but his subordinate who oversees the 16-year-old war in Afghanistan, Army Gen. John Nicholson, told Congress in February the situation on the ground requires "a few thousand more." [U.S. News & World Report, 3/9/17]
'Mother of all bombs' killed 94 ISIS fighters, Afghan official says: At least 94 Islamic State fighters were killed when the US military dropped America's most powerful non-nuclear bomb on ISIS targets in Afghanistan, an Afghan official said Saturday. [CNN,4/15/17]
Latest on Afghanistan options expected to hit Trump's desk this week: The final proposals for a planned troop increase in Afghanistan are expected to cross President Donald Trump's desk this week.US officials say the likely range for the US troop increase in Afghanistan is between 3,000 and 5,000 troops, but could be as low as 1,500. The increase would be to accelerate training missions for Afghan forces and well as to fight the Taliban.The Afghan Ministry of Defense told CNN that it would support an increase in American troops. [CNN, 5/9/17]IraqAnother escalation in Iraq: The U.S. Army sends new reinforcements to Mosul: An unspecified number of combat soldiers from the U.S. Army's 82nd Airborne Division have been ordered to northern Iraq, marking the Pentagon's latest escalation in what's been a slow-moving campaign to flush Islamic State fighters from their stronghold in the city of Mosul….It's believed there are closer to 6,000 Americans in Iraq, not including this new deployment. Nearly 1,000 more are on the ground inside Syria, where several hundred additional personnel arrived in recent weeks to bolster allied forces targeting the city of Raqqa, which ISIS considers its capital. The Pentagon is reportedly weighing plans to send upwards of another 1,000 troops there. [Military Times, 3/26/17]
After civilians killed in Mosul, Pentagon denies loosening rules: The Pentagon, facing accusations that a coalition air strike may have killed scores of civilians in the Iraqi city of Mosul, said on Monday it was not loosening its rules of engagement in the fight against Islamic State but that resources to investigate claims were limited. Eyewitnesses from Mosul and Iraqi officials have said last week's strike on Islamic State targets may have collapsed homes where rescue officials say as many as 200 people were buried in the rubble. [Reuters, 3/27/17]
To understand how the U.S. approaches airstrikes in Mosul, look to Russia's war in Chechnya: The U.S. military has expansive protocols on how to use air power in support of ground forces. Yet for airstrikes in cities, or what the Pentagon calls "urban terrain," the guidelines are even more rigorous, and — strangely enough — informed by a notorious Russian military campaign in the 1990s that led to the death of roughly 30,000 civilians. Russia's 1994 war in Chechnya was one of the first times a modern military force fought insurgents in a large city. A 2009 military document used to teach U.S. troops how to call in close air support emphasizes that the Russian experience in Grozny provides a key historical example for understanding air operations in an urban terrain. [Washington Post, 3/31/17]LibyaThe Pentagon wants to keep ground troops in Libya: The U.S. military will keep an unspecified number of ground troops in Libya to help friendly forces further degrade the Islamic State faction there. … "We're going to maintain a force that has the ability to develop intelligence, work with various groups as required, or be able to assist if required … to take out ISIS targets," said Marine Corps Gen. Thomas Waldhauser, the head of U.S. Africa Command. Speaking to media at the Pentagon, he indicated also the ISIS presence in coastal Libya has fallen below 200 from an estimated 5,000 or 6,000 only a year ago. [Military Times, 3/24/17]SomaliaGeneral Favors More Aggressive Approach in Somalia: Vowing he won't turn Somalia into a "free fire zone," the commander of U.S. Africa Command said Friday he wants greater authority to conduct airstrikes and use military forces in the African country to allow the U.S. to strike al-Qaida-linked militants more quickly. Marine Gen. Thomas Waldhauser said the White House hasn't yet approved the request. But he told reporters at the Pentagon the greater flexibility would help U.S. and Somali fighters combat al-Shabab extremists. [AP, 3/24/17]
US military now authorized to conduct offensive airstrikes in Somalia: The Trump administration has given the U.S. military the authorization to conduct offensive counterterrorism airstrikes in Somalia targeting al Shabaab, the al Qaeda affiliated terror group. Until now the U.S. military had only been able to employ airstrikes against al Shabaab militants in self-defense situations when African Union or Somali government troops accompanied by U.S. advisers came under attack. [AP, 3/30/17]
Trump Administration Signals Escalation of War in Somalia: "United States President Donald Trump has pledged to intensify the war against the people of Somalia which has gone on for decades. This latest manifestation of Washington's intervention in the oil-rich Horn of Africa state came in the form of an executive order granting the U.S. Africa Command (AFRICOM) greater latitude in carrying out military operations inside the country against the al-Shabaab guerrilla movement. However, the Pentagon is attempting to maintain a semblance of caution in their public remarks about military engagement in Somalia….Even with 22,000 western-trained and funded AMISOM troops stationed in Somalia, the country still has not been stabilized. Trump's directive will only create more death and destruction." [Centre for Research on Globalisation, 4/11/17]
Trump's offensive to 'wipe out' al-Shabaab threatens more pain for Somalis: A new US-backed military offensive against Islamist militants in Somalia could undermine the massive international effort to help millions of people threatened by the worst drought there in more than 40 years, aid officials in the unstable east African state fear. "Increased belligerence from some international and national actors is not going to help us … if things deteriorate as a result of military effort, that will be man-made," said Peter de Clercq, the United Nations' deputy special representative of the secretary-general in Somalia. "We have argued very strongly that this is not the time for military action." [The Guardian, 4/22/17]
SyriaU.S. Is Sending 400 More Troops to Syria: The United States is sending an additional 400 troops to Syria to help prepare for the looming fight for Raqqa, the capital of the Islamic State's self-proclaimed caliphate, American officials said on Thursday. [NYT, 3/7/17]
U.S. military likely to send as many as 1,000 more ground troops into Syria ahead of Raqqa offensive, officials say: The U.S. military has drawn up early plans that would deploy up to 1,000 more troops into northern Syria in the coming weeks, expanding the American presence in the country ahead of the offensive on the Islamic State's de facto capital of Raqqa, according to U.S. defense officials familiar with the matter. [Washington Post, 3/15/17]
IS conflict: US sends Marines to support Raqqa assault: The US has sent several hundred Marines to Syria to support an allied local force aiming to capture the so-called Islamic State (IS) stronghold of Raqqa. They reportedly arrived in the past few days to establish an outpost from which they will be able to fire artillery at IS positions some 32km (20 miles) away. US special forces are already on the ground, advising the Kurdish-led Syrian Democratic Forces (SDF) alliance. The alliance is expected to launch an assault on Raqqa in the coming weeks….It is not yet clear but the deployment comes as President Donald Trump considers a new plan to defeat IS that was submitted by the Pentagon late last month. Reports say the review may lead to an increase in the number of US troops in Syria, but not a dramatic shift in strategy." [BBC, 3/9/17]
US confirms air raid but denies targeting mosque: The US military says it carried out a deadly air strike on an al-Qaeda meeting in northern Syria and will investigate reports that more than 40 civilians were killed when a mosque was struck in a raid in the same area. Jets struck the village of Al Jina, in Aleppo province, on Thursday at the time of evening prayer when the mosque was full of worshippers, with local activists saying up to 300 people were inside at the time of the attack….According to a Centcom statement: 'US forces conducted an air strike on an al-Qaeda in Syria meeting location March 16 in Idlib, Syria, killing several terrorists. [Al Jazeera, 3/17/17]
Civilian Casualties In Iraq, Syria Undercut US Victories. Islamic State group and al-Qaida-linked militants are quickly moving to drum up outrage over a sharp spike in civilian casualties said to have been caused by U.S. airstrikes in Iraq and Syria, posting photos online of a destroyed medical center and homes reduced to rubble. "This is how Trump liberates Mosul, by killing its inhabitants," the caption reads. The propaganda points to the risk that rising death tolls and destruction could undermine the American-led campaign against the militants. [AP, 3/31/17]
Trump's Syria Strike Puts America At The Precipice Of Another Middle East War: "A week after the Trump administration made the decision to launch a cruise missile strike against Syria's Shayrat air base, it is no surprise that the attack dangerously increased tensions in the Syrian civil war and emboldened forces that aim to maintain a state of chaos in the country…

The strike came at a sensitive time, when U.S. regional allies were pressing for greater U.S. intervention to confront perceived Iranian influence, Iranians were gearing up for a fast-approaching presidential election where centrist President Hassan Rouhani may be challenged by conservatives as he seeks a second term and continuing investigations into Trump's alleged illicit dealings with Russia were still hanging in the air ahead of U.S. Secretary of State Rex Tillerson's visit to Moscow. Meanwhile, the Syrian war had entered its seventh year, and Syrian government and opposition representatives had sat down for face-to-face talks for the first time, spurring hope that a political resolution to the crisis was within grasp.

Trump's strike changed the dynamic and put us on a path toward confrontation. His actions in Syria will herald the following 10 consequences and side effects, which, when taken together, could unleash an imbroglio the likes of which could be worse than what followed the Iraq War." [Huffington Post, 4/13/17]
Trump to Arm Syrian Kurds, Even as Turkey Strongly Objects: President Trump has approved a plan to arm Syrian Kurds so they can participate in the battle to retake Raqqa from the Islamic State, a strategy that has drawn deep opposition from Turkey,a NATO ally. Turkey has objected vociferously to such a move, raising fears of a backlash that could prompt the Turks to curtail their cooperation with Washington in the struggle against the Islamic State. [NYT 5/9/17]
Trump is getting closer to collusion with Russia — in Syria: According to Trump, the U.S. government now looks favorably on the Russian-Iranian-Turkish plan for Syria."This leaves the door open for regime and Russian forces to continue bombing hospitals, schools, and bakeries while claiming that they are 'targeting ISIS and [al Qaeda]' as occurred in past ceasefire agreements," the Syrian American Council, a group that represents the opposition, said last week. [Washington Post, 5/10/17]
America just attacked Assad's forces for the second time ever:The US just bombed Syria for the second time, but the strike is mostly interesting for what didn't happen.The American warplanes didn't target Bashar al-Assad or his government. They didn't hammer suspected chemical weapons stockpiles. And they didn't try to make any kind of major dent in Assad's ability to continue slaughtering his own people.Instead, the US shot the vehicles of Syrian government forces and a regime-allied militia near a base called At Tanf, where US and UK special forces are training Syrian rebels to fight against the Assad regime.The strike raises new questions about how the Trump administration plans to handle the grinding civil war in Syria.[Vox, 5/18/17]YemenAlarm grows in Washington as Saudi coalition attack on Yemen port appears imminent: A bipartisan group of U.S. lawmakers urged Defense Secretary Jim Mattis on Tuesday to reconsider his support for a seemingly imminent assault by a Saudi-led coalition on the crucial Yemeni port city of Hodeida.But the Trump administration has taken a harder line on the Houthis, driven by Saudi allegations that Iran funds, trains and arms the rebels as part of a proxy war against the Sunni monarchies that make up the bulk of the coalition. The Saudis allege that weapons are smuggled through Hodeida to the Houthis, providing the rebels a vital lifeline.On Monday, U.N. human rights chief Zeid Ra'ad al Hussein echoed the exhortations of aid organizations, saying, "The U.N. is concerned about the humanitarian repercussions of such an attack in terms of inflaming the humanitarian crisis even further, let alone our concerns about loss of civilian life were there to be a large-scale attack on port." [Washington Post,5/2/17]
Trump signals deeper US involvement in Yemen: Lawmakers who pushed former President Barack Obama to curb support for a Saudi Arabia-led coalition fighting in Yemen's civil war are gearing up to battle President Trump on expanding U.S. involvement. Several reports this week said Trump is considering providing assistance for an offensive on a key port held by rebels in Yemen and has already increased intelligence sharing and logistics support.In addition, Trump is considering allowing an arms sale to the Saudis that Obama blocked and has approved an arms sale to Bahrain, which is part of the Saudi coalition. [The Hill,4/1/17]
Trump is weighing a major escalation in Yemen's devastating war: The Pentagon is reportedly considering ramping up US support for Saudi Arabia's bloody war in Yemen, which has already killed at least 10,000, displaced 3 million, and left millions more at risk of famine since it began in March 2015. That would be a major shift from the current US mission there, which has largely focused on using drones and special operations forces to batter al-Qaeda's affiliate in Yemen. (US Navy SEAL William "Ryan" Owens was killed during one such raid in January.) Under the potential new plan, the US would be intervening much more heavily in a bloody and so far intractable civil war — potentially leaving Washington ensnared there for years to come. [Vox, 3/27/17]
U.S. Boosts Military Backing for Saudi-Led Coalition in Yemen. The Trump administration has significantly increased military support for Sunni Arab states fighting al Qaeda and Iranian-backed militias in Yemen, said U.S. and Arab officials, drawing the U.S. deeper into the two-year civil war there. American support now includes greater intelligence and logistical support for the militaries of Saudi Arabia and the United Arab Emirates, these officials said. The Trump administration also is moving to resume the sale of precision-guided weapons to Saudi Arabia, which were frozen during the final months of the Obama administration due to concerns about the rising numbers of civilian fatalities in Yemen. [WSJ, 3/27/17]BudgetTrump requests $30B more for defense spending for fiscal 2017: The White House is requesting $30 billion more in defense spending for fiscal year 2017 to pay for the fight against the Islamic State in Iraq and Syria (ISIS), more equipment across the services and other items considered urgently needed….The request's inclusion of $3 billion for border security, including $1.5 billion for President Trump's proposed wall on the U.S.-Mexico border, is also politically dicey. For the defense base budget, the request breaks down into $977 million for personnel costs, $7.2 billion for operations and maintenance, $2.1 billion for research and development, $962 million for increased supply stocks and critical facility repair and $236 million for military construction for previously authorized but unfinished projects. [The Hill, 3/16/17]
ISIS War Generals to Congress: We Need the State Department: If President Donald Trump wants to 'start winning wars again,' he would do well to fund the State Department's non-military work in the Middle East and Africa and plan for long-term political solutions, the two top U.S. commanders leading the fight against the Islamic State and other terrorist groups those regions told Congress…Gen. Joseph Votel, commander of U.S. Central Command, and Gen. Thomas Waldhauser, of U.S. Africa Command, offered a robust defense of soft power engagement before the Senate Armed Services Committee. 'We could knock off all the ISIL and Boko Haram this afternoon; but by the end of the week, so to speak, those ranks would be filled,' said Waldhauser, in a Thursday hearing. 'Many people, especially those in uniform, have said we can't kill our way to victory here.' [Defense One, 3/9/17]
Most problems 'do not have military solutions' — Top generals warn Trump on dangers of cutting State Department: We know from our service in uniform that many of the crises our nation faces do not have military solutions alone," they wrote. "The State Department, USAID, Millennium Challenge Corporation, Peace Corps and other development agencies are critical to preventing conflict and reducing the need to put our men and women in uniform in harm's way. [Business Insider, 2/27/17]Drones
'They're going to kill me next': Yemen family fears drone strikes under Trump: Before Trump took office, the US drones that killed several members of the Tuaiman family used to come about once a week. Now they come every day. [The Guardian, 3/30/17]
Should we be scared of Trump's drone reforms?: In one week earlier this month, the Trump administration conducted about 40 strikes in Yemen, including 25 on a single day. Added to that, there was a drone attack in Pakistan, the first in the country since May 2016.But Trump is already surpassing Obama's record. According to Micah Zenko, an expert on drones at the Council on Foreign Relations, Obama conducted one strike every 5.4 days; Trump has thus far averaged one strike or raid every 1.25 days.[Al Jazeera, 3/20/17]Trump administration reviewing ways to make it easier to launch drone strikes: The Trump administration is close to finishing a review that would make it easier for the Pentagon to launch counter-terrorism strikes anywhere in the world by lowering the threshold on acceptable civilian casualties and scaling back other constraints imposed by the Obama administration, senior U.S. officials said. [The Washington Post, 03/13/17]
Trump Gave CIA Power to Launch Drone Strikes: President Donald Trump has given the Central Intelligence Agency secret new authority to conduct drone strikes against suspected terrorists, U.S. officials said, changing the Obama administration's policy of limiting the spy agency's paramilitary role and reopening a turf war between the agency and Pentagon. [The Wall Street Journal, 03/13/17]Nuclear ModernizationPentagon begins review of nuclear weapons policy:The Pentagon has begun its latest review of US policy on the use of nuclear weapons, which could see the US posture returning to an emphasis on competing with countries like Russia."It would be wonderful, a dream would be that no country would have nukes, but if countries are going to have nukes, we're going to be at the top of the pack," Trump told Reuters in a February interview. [CNN, 4/17/17]
U.S. General Urges Nuclear Upgrade as Russia Grows 'More Aggressive': The general who oversees the United States' atomic weapons arsenal has expressed concern over what he described as 'much more aggressive' behavior by Russia in recent years, saying it justifies the need for a strengthened and modernized nuclear deterrent force in this country. Lt. Gen. Jack Weinstein of the Air Force made the remarks against the backdrop of a reassessment by the Trump administration of American nuclear policy, including whether nuclear disarmament, as advocated in 2010 under President Barack Obama, is a realistic goal. [The New York Times, 3/22/17]Commentary/AnalysisTrump Is Dragging Us Into Another War And No One Is Talking About It: Quietly, while Americans have been focused on the ongoing drama over repealing the Affordable Care Act and the new revelations about the Trump campaign's ties to Russia, President Donald Trump has been busy dramatically expanding the American troop presence inside Syria. And virtually no one in Washington has noticed. Americans have a right to know what Trump is planning and whether this will lead to an Iraq-style occupation of Syria for years to come. [Sen. Chris Murphy, Huffington Post, 3/25/17]
Trump's War on Terror Has Quickly Become as Barbaric and Savage as He Promised:FROM THE START of his presidency, Donald Trump's "war on terror" has entailed the seemingly indiscriminate slaughter of innocent people in the name of killing terrorists. In other words, Trump has escalated the 16-year-old core premise of America's foreign policy — that it has the right to bomb any country in the world where people it regards as terrorists are found — and in doing so, has fulfilled the warped campaign pledges he repeatedly expressed. [Glenn Greenwald, The Intercept, 3/26/17]
Make the Anti-War Movement Great Again: President Trump is being pressured to expand a war of choice in a faraway land with an immoral ally that flagrantly kills civilians. Why are so few Americans paying any attention? [Conor Friedersdorf, The Atlantic, 3/28/17]
Bombing North Korea is not an option: "The two sides are like accelerating trains coming towards each other with neither side willing to give way." That was how Wang Yi, the Chinese foreign minister, described the tension between the US and North Korea. The fact that the drivers of the two trains are Kim Jong Un and Donald Trump will not reassure those of a nervous disposition. [Gideon Rachman, Financial Times, 03/20/17]
Facing Famine, 20 Million People Need Food, Not Bombs: The world is facing the most serious humanitarian catastrophe since the end of World War II. Twenty million people are at risk of starving to death in Yemen, Somalia, Nigeria and South Sudan. Meanwhile, President Donald Trump is responding by slamming the door on refugees and cutting aid funding while proposing a massive expansion of the U.S. military. [Amy Goodman and Denis Moynihan, Democracy Now!, 03/16/17]
When America's Chief Diplomat Calls for War, Something is Wrong: Maybe Secretary of State Rex Tillerson simply forgot which part of the government he was in charge of. That's just about the only excuse for why America's chief diplomat took it upon himself to declare that when it comes to North Korea, America was done doing diplomacy. [Stephen Miles, Daily Kos, 03/17/17]
Trump Is Considering Expanding Killing Powers Abroad. The Consequences for Civilians Will Be Disastrous: When the Obama administration put in place guidelines meant to restrain lethal drone and other killings abroad, we were concerned that they set too low a bar, and that even that low bar could easily be overturned. [Hina Shamsi, ACLU, 03/15/17]
The (Not-So) Peaceful Transition of Power: Trump's Drone Strikes Outpace Obama: As a candidate, President Donald Trump was deeply misleading about the sorts of military operations that he would support. He claimed to have opposed the 2003 Iraq War when he actually backed it, and to have opposed the 2011 Libya intervention when he actually strongly endorsed it, including with U.S. ground troops. Yet, Trump and his loyalists consistently implied that he would be less supportive of costly and bloody foreign wars, especially when compared to President Obama, and by extension, former Secretary of State Hillary Clinton. This might be true, but nonetheless the White House is considering deploying even more U.S. troops to Syria, loosening the rules of engagement for airstrikes, and increasing the amount of lethal assistance provided to Syrian rebel groups. [Micah Zenko, Council on Foreign Relations, 03/02/17]
Trump's Grand Strategic Train Wreck: The final pillar of Trump's grand strategy is a muscular but aloof militarism. For decades, Trump has advocated "extreme military strength." On the campaign trail and during the transition, Trump called for larger U.S. naval, air, and ground forces, and significant new investments in cyber warfare capabilities and nuclear weapons. (On Jan. 27, Trump announced an executive order to follow through on this commitment, but the details remain unclear.) Yet Trump's stated purpose is not to engage in military adventures, or to bolster U.S. alliances, but rather to deter potential adversaries and defeat those who attack the United States. Trump has pledged to intensify the military campaign against the Islamic State and other terrorist groups — but he has consistently criticized both regime change and nation building. In the campaign against the Islamic State, it is clear Trump hopes to depend heavily on local and regional "Muslim forces" to carry on the fight on the ground while the U.S. military's role is primarily to "bomb the shit out of them" — and perhaps, if Trump is taken literally, to take Iraq's oil once the Islamic State is defeated. Past U.S. presidents wanted an America that was strong enough to shape global affairs; Trump seems to want an America that is strong enough to eradicate terrorism and then simply be left alone. [Hal Brands and Colin Kahl, Foreign Policy, 1/31/17]
Resources – Trump's Starvation and Insecurity Budget: Resources and messaging points [Global Progressive Hub, 03/16/17]
Obama's foreign policy was a mess. Trump's is even worse: President Trump is barely two months into his term, and already he's on course to make the foreign policy mistakes of the Obama administration much, much worse. Instead of cutting American losses in unwinnable situations, moving toward retrenchment, and re-assessing America's long war in the Middle East, the Trump administration seems to be taking bigger gambles in operations, loosening the rules of engagement for the military, and doubling down on conflicts that only have the most marginal relation to core U.S. interests. [Michael Brendan, This Week, 03/28/17]
March 31, 2017