Statement: Elliott Abrams As Special Envoy to Iran Is a Mockery of Diplomacy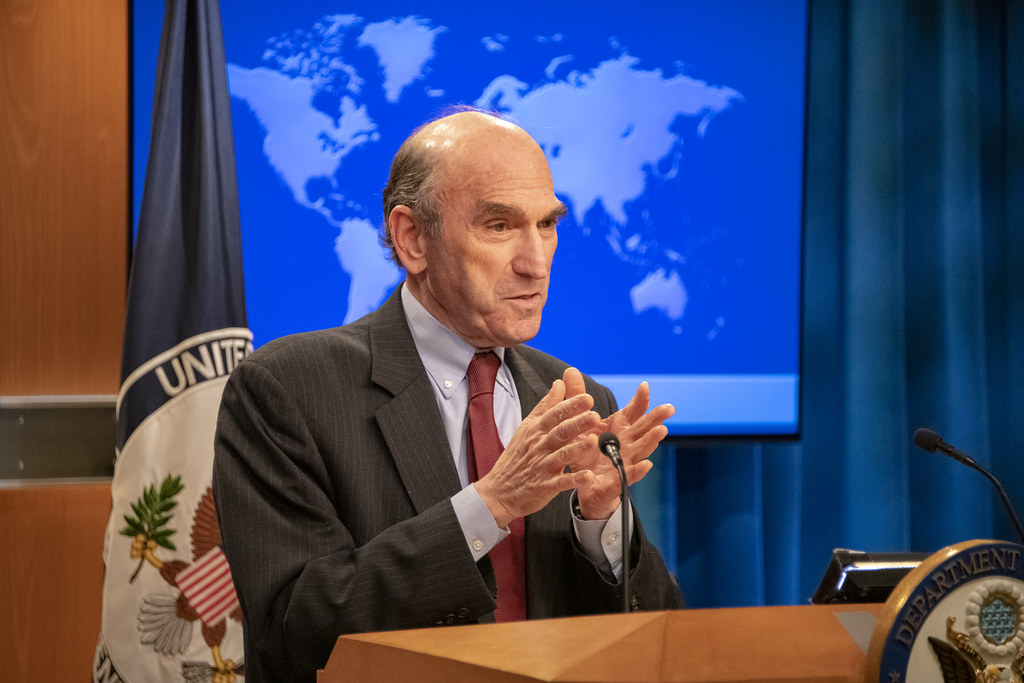 ---
Last Updated on September 15, 2020.
FOR IMMEDIATE RELEASE Thursday August 6, 2020
Contact: Michael Galant  michael@winwithoutwar.org  (203) 260-4654
WASHINGTON — Win Without War Executive Director Stephen Miles released the following statement regarding reports that Elliott Abrams has been selected to succeed Brian Hook as the State Department's special envoy for Iran:
"From El Salvador to Guatemala, Nicaragua to Panama, Elliott Abrams' life's work has been defined by the worst impulses of U.S. foreign policy: embracing war, ignoring gross human rights abuses, and supporting horrific authoritarian regimes. In typical Washington fashion, his utter failure as Donald Trump's special envoy for Venezuela is now being rewarded with a new job. If the U.S. foreign policy establishment was subjected to even a shred of accountability, Elliott Abrams would be barred for life from positions of power, much less appointed to this critical role."
###

Win Without War is a diverse network of activists and national organizations working for progressive foreign policy in the United States.
August 6, 2020