Thank you for taking action. Now let's stand with all trans communities!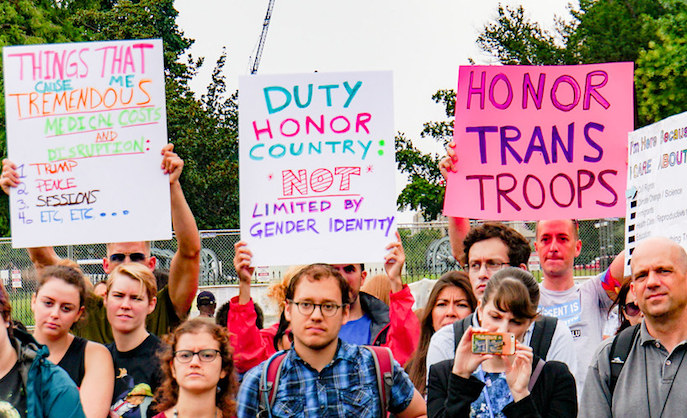 ---
Last Updated on May 31, 2019.
The Trump administration is doubling down on dangerous attacks against trans and gender nonconforming communities — from this ban on transgender servicemembers, to attempting to erase transgender and gender nonconforming people from legal existence.
In a truly progressive society, all people have the self-determination, rights and protection to be who we are in the workplace, the streets, and our homes.
Win Without War is calling on all state governors to defy Trump's discriminatory trans ban. But we also know trans justice is beyond this ban. That's why we encourage you to both support NYC Veterans Alliance for their work fighting the hateful trans military ban, and Trans Justice Funding Project for their vital funding of grassroots trans-led organizing for resiliency and trans liberation.