The Time for De-escalation is Now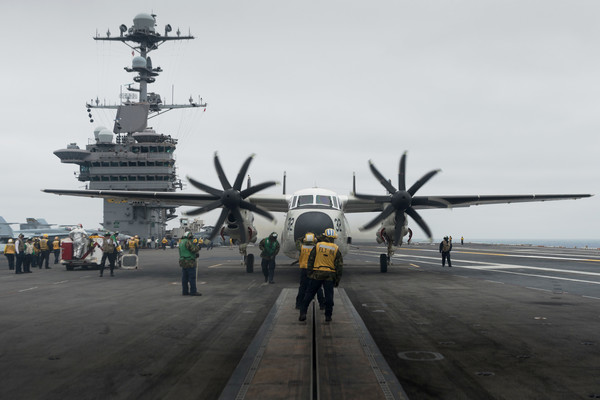 ---
Last Updated on January 28, 2020.
FOR IMMEDIATE RELEASE January 7, 2020
Contact: Michael Galant  media@winwithoutwar.org
WASHINGTON — Win Without War Executive Director Stephen Miles released the following statement regarding Iran's apparent attack on U.S. military bases:
"We urge all parties — Iran and the United States — to immediately halt all military action and reject an unnecessary and costly war of choice. We condemn in the strongest possible terms military escalation by both the Iranian and U.S. militaries.
"Unfortunately, this escalating cycle of violence was an entirely predictable response to Donald Trump's reckless and unnecessary decision to choose war over diplomacy with Iran. The time for de-escalation is now.
"We stand at the edge of war because of Donald Trump. Trump entered office with some of the most promising inroads to peaceful relations with Iran in decades. Instead, he walked away from diplomacy, filled his cabinet with warmongers, and launched a systematic campaign of 'maximum pressure' that put us on a path to conflict. He then chose to assassinate one of Iran's most powerful leaders, and has already threatened strikes against 52 Iranian targets, including cultural sites — a potential war crime.
"War with Iran would be both disastrous and futile. It could lead to the further destabilization of an entire region and unleash massive human suffering. If we have learned anything from almost two decades of destructive, fruitless, endless wars, now is the time to act like it.
"Donald Trump now faces a stark choice: continue down the highly unpopular path of war or change course and embrace diplomacy. The people of the United States and the region do not want war. Now is the time to end the cycle of military retaliation, walk back aggressive rhetoric, and engage meaningfully in a diplomatic process for peace."
January 7, 2020