WWW Education Fund Report Calls for a New, Peace-First Approach to Atrocity Prevention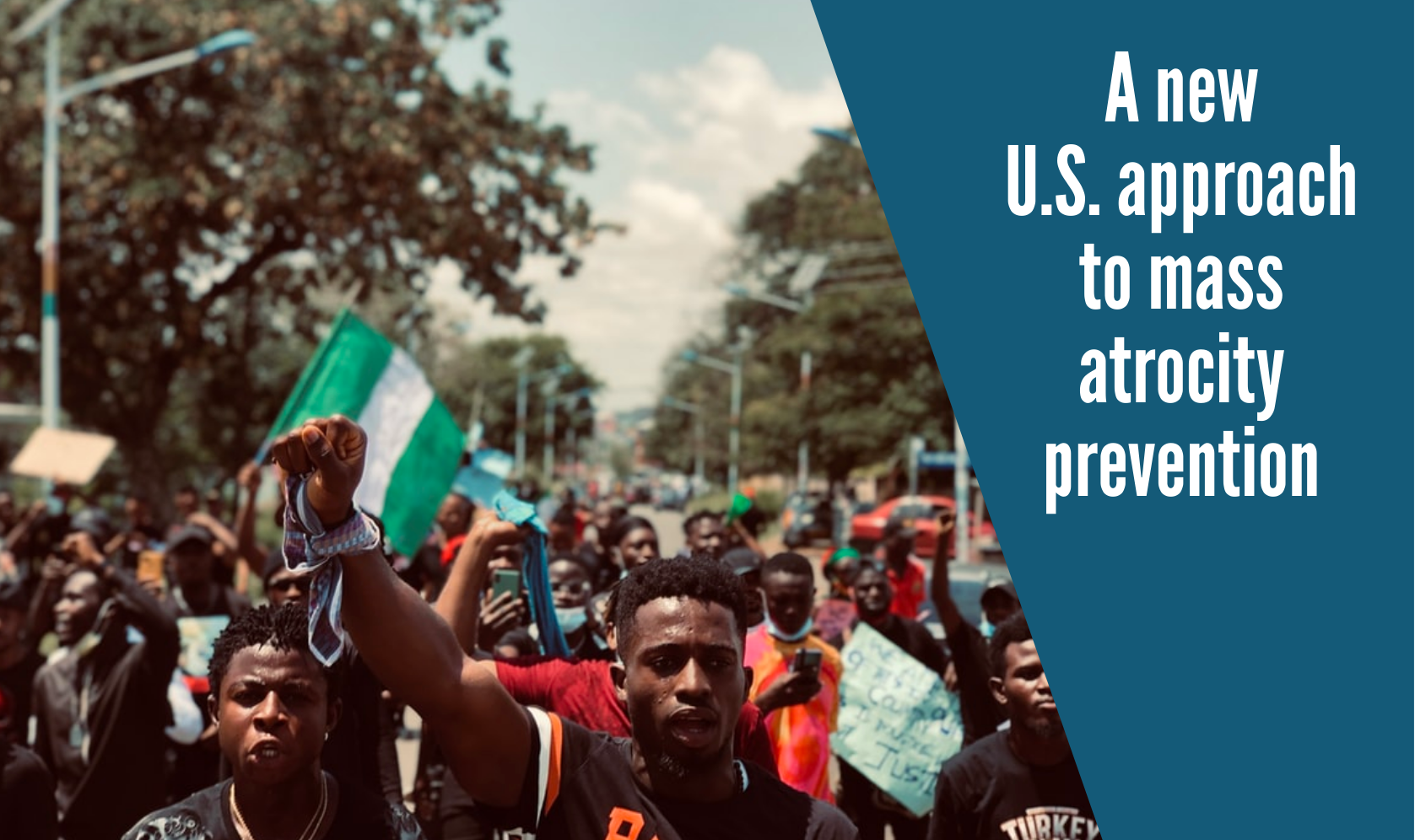 ---
Last Updated on March 18, 2021.
WASHINGTON — Today, Win Without War Education Fund released a new report calling for an end to the failed, military-first approach to the prevention of mass atrocities. 
Though mass atrocity prevention is claimed to be a core U.S. national security priority, the reality of its reactive and militarized approach has been insufficient, ineffective, and often downright destructive. It's time for a new approach, focused on expanding upon the U.S. government's current prediction, prevention, and accountability tools to effectively center conflict prevention and peacebuilding in U.S. foreign policy.  
"'Go to war, or do nothing' This is the choice we're told we have to make when there is a risk of mass violence abroad. It's a false one," said Win Without War Education Fund Policy Director Kate Kizer. "The reality is the exact opposite: only by ridding ourselves of the failed military mindset and investing in long-term, sustainable peace can we hope to effectively prevent future tragedies."
"From Building Bombs to Building Futures: A new U.S. approach to mass atrocity prevention" is co-authored by former Herbert Scoville Jr. Peace Fellow Caroline Smith and Win Without War Education Fund Policy Director Kate Kizer. 
The full report is available here, and a two-page summary is available here.
###
Win Without War Education Fund is the 501c3 partner organization of Win Without War, a diverse network of activists and national organizations working for progressive foreign policy in the United States.
March 10, 2021