Activity and Social Share: Redirecting Pentagon Funds!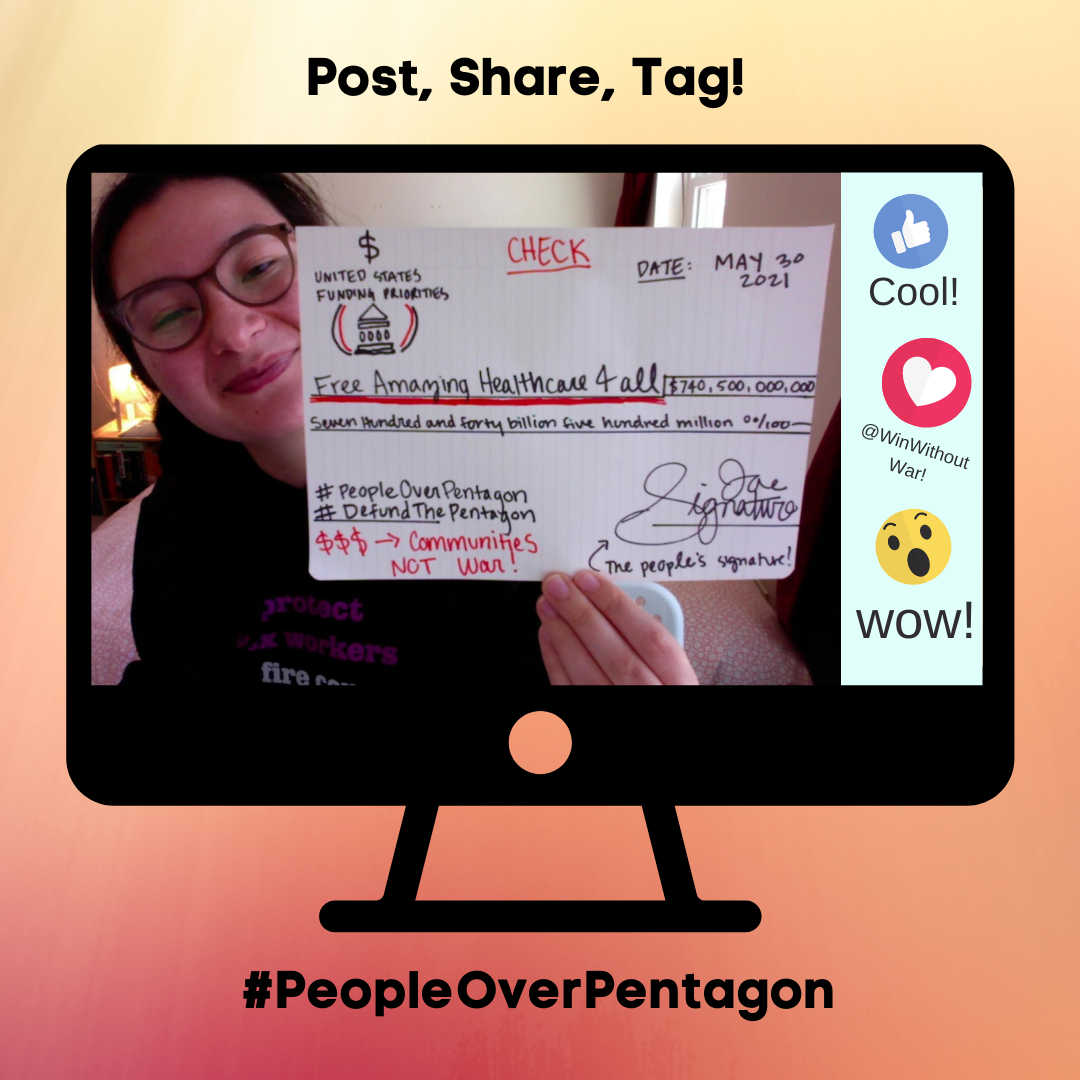 ---
Last Updated on May 13, 2021.
By overfunding weapons of war instead of investing in the tools to address present and future human security challenges, President Biden's proposed Pentagon budget fails to truly keep us safe — a reality underscored by the coronavirus pandemic.
Bloated Pentagon spending undermines funding for essential programs, particularly non-military solutions to security challenges and fails to address real human needs, like education and healthcare — here at home, but also across the globe.
In the spirit of broadening our collective people power impact, Win Without War staff have put together a creative way for you to call for a redistribution of Pentagon funds through social media…
Use our blank check template and share where you would spend the proposed three-quarters of a trillion dollars currently slated for the Pentagon: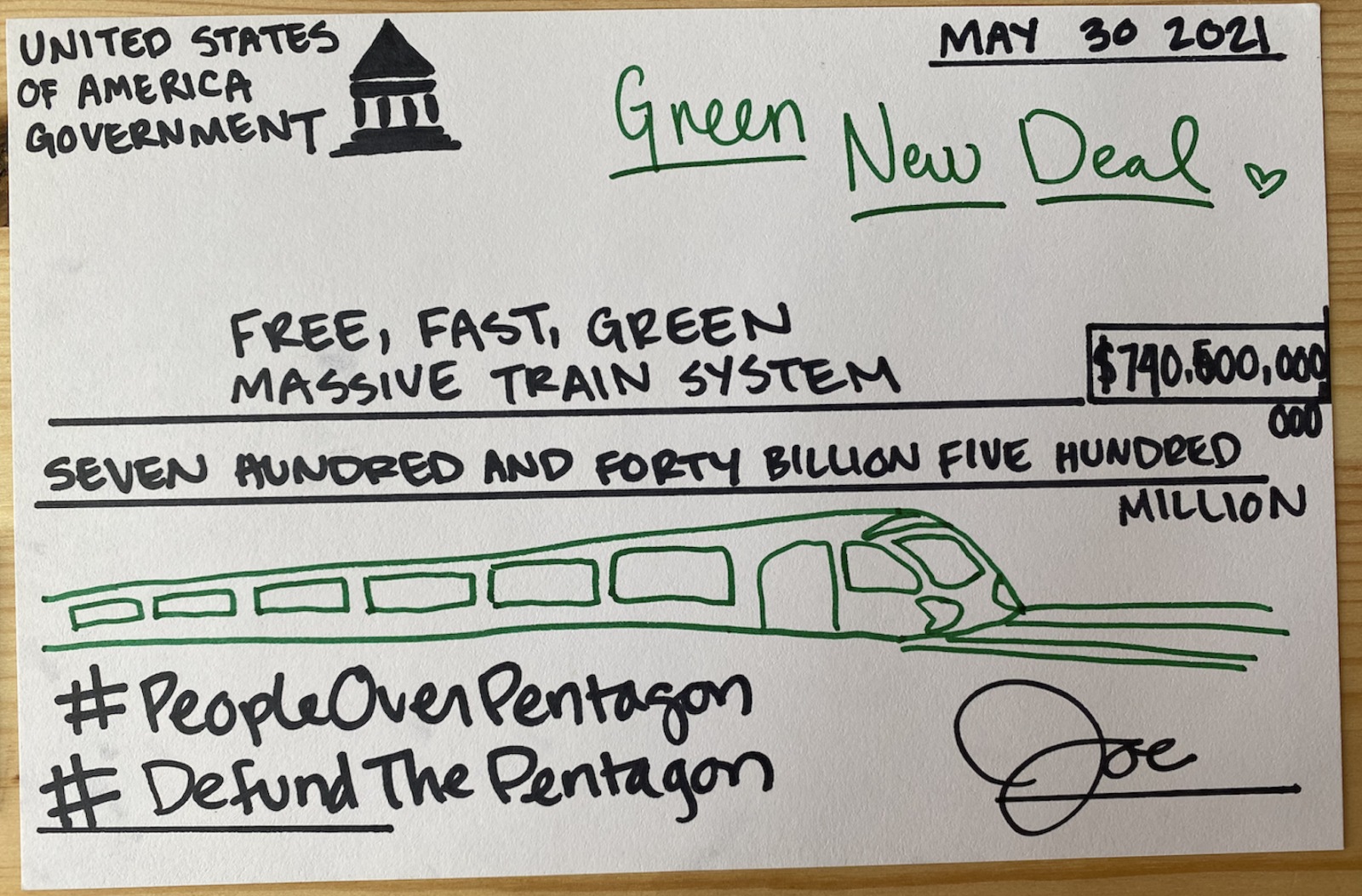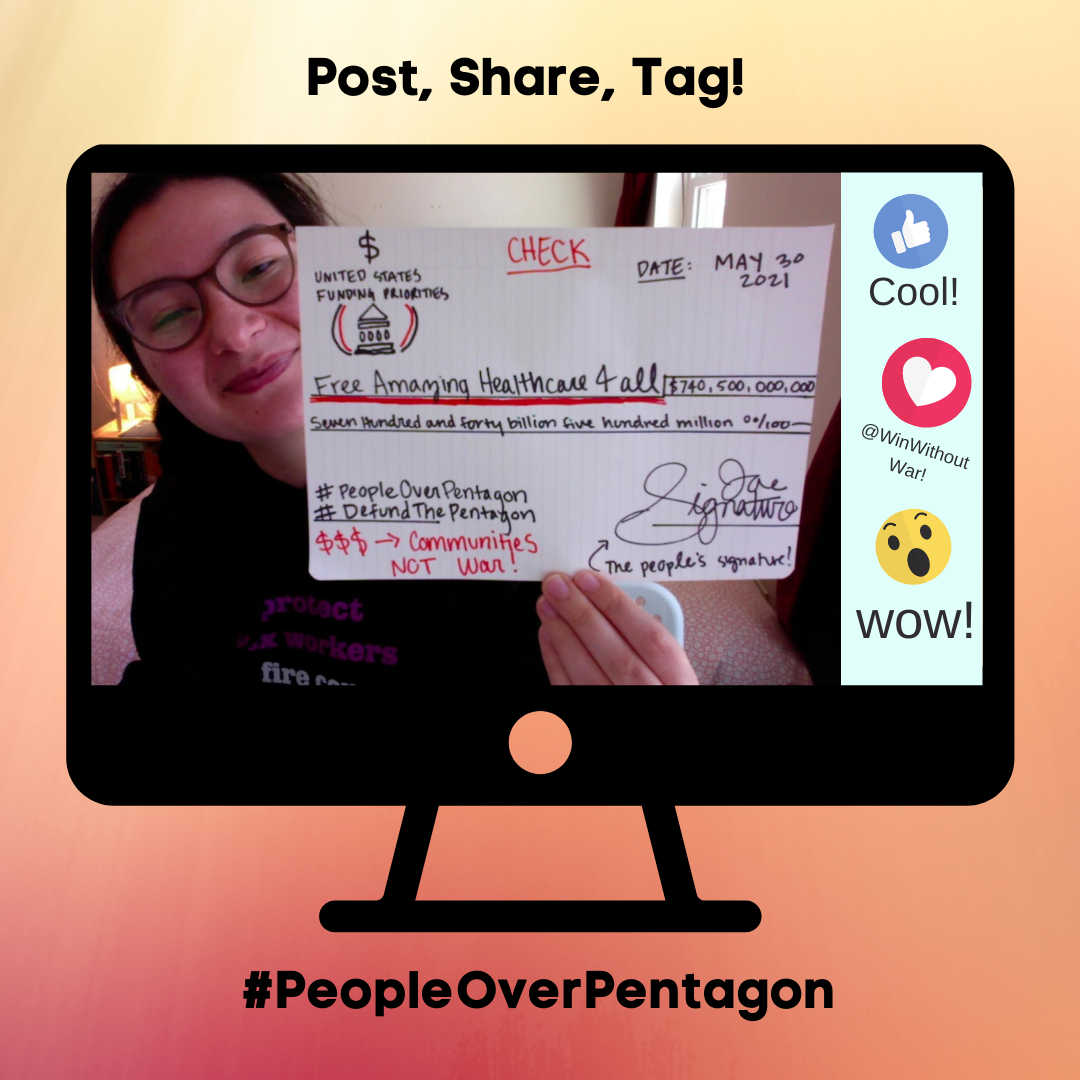 Tag a few friends and challenge them to do the same!
Thanks for taking action with us!
         –  The Win Without War team
May 10, 2021