Biden's FY 2022 Pentagon Funding Request Increases Above Trump Levels: Messaging Guidance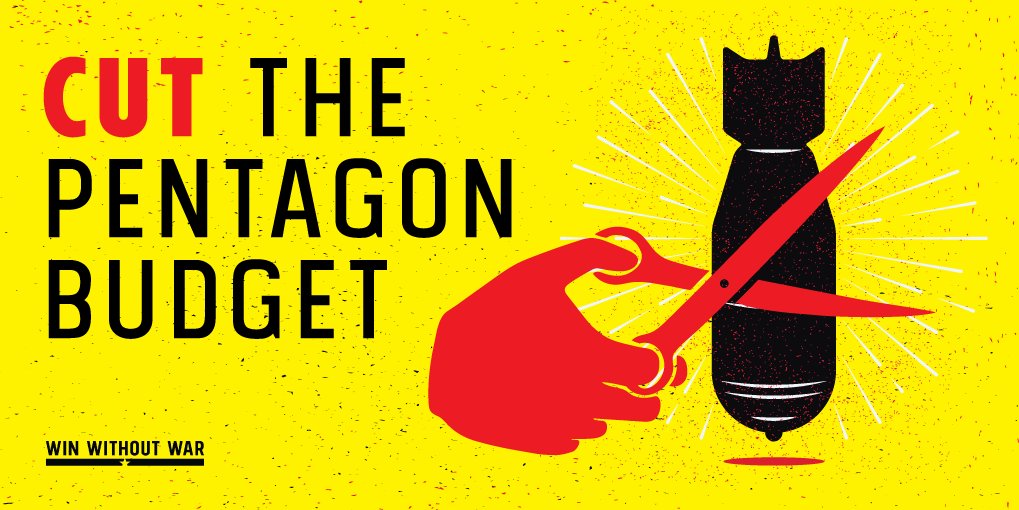 ---
Last Updated on May 10, 2021.
Background: President Biden has released his Fiscal Year (FY) 2022 discretionary funding request. Between the Department of Defense and nuclear weapons budgets, Biden is requesting a ~$12.5 billion increase in "defense" spending from Trump's final budget.
Toplines:
At a time when it's clearer than ever that our priorities are dangerously out of whack, it is unconscionable to not only extend Trump's spending spree, but to add to it.

Excessive Pentagon spending does not lead to global security — it undermines it.

Congress has an opportunity to reimagine how the United States spends by divesting from excessive militarism and investing in human needs.
Messaging:
We cannot accept a three-quarters-of-a-trillion dollar Pentagon budget as the new normal.

Too much of our federal tax dollars are going to weapons and wars, and to lining the pockets of weapons makers. This must end. 

President Biden should use his May budget request to reduce the Pentagon budget request, and if he doesn't, Congress should cut the budget back to Obama-Biden-era levels of spending at a minimum.  

Covid-19 has revealed how misprioritized our security spending is today.

Funneling more into the Pentagon's already overstuffed coffers will not keep us safe.

The security challenges of today – pandemics, climate crisis, mass inequality, white nationalism – will not be solved by buying another aircraft carrier or building more nuclear weapons.

U.S. national security is best served by sweeping investments in healthcare for all, under-resourced communities of color, affordable housing, the THRIVE agenda, a Green New Deal, and more. That will require divesting from the failed militarist status quo — beginning by reversing Trump's Pentagon spending spree.

As former Defense Secretary Robert Gates presciently remarked 12 years and over $100 billion ago: "If the Department of Defense can't figure out a way to defend the United States on half a trillion dollars a year [$613 billion in today's dollars], then our problems are much bigger than anything that can be cured by buying a few more ships and planes."

The Pentagon's trillion-dollar plan to rebuild every missile, every bomber, every submarine, and every warhead in the US nuclear arsenal is one of the clearest example of excessive military spending in history.

The United States would be better protected by spending far less money on unusable nuclear weapons and far more on priorities like developing vaccines, fighting climate change, and ending racial injustice.
Additional resources:
May 4, 2021