Cut the Pentagon Budget by 10%: Where do your Members of Congress stand?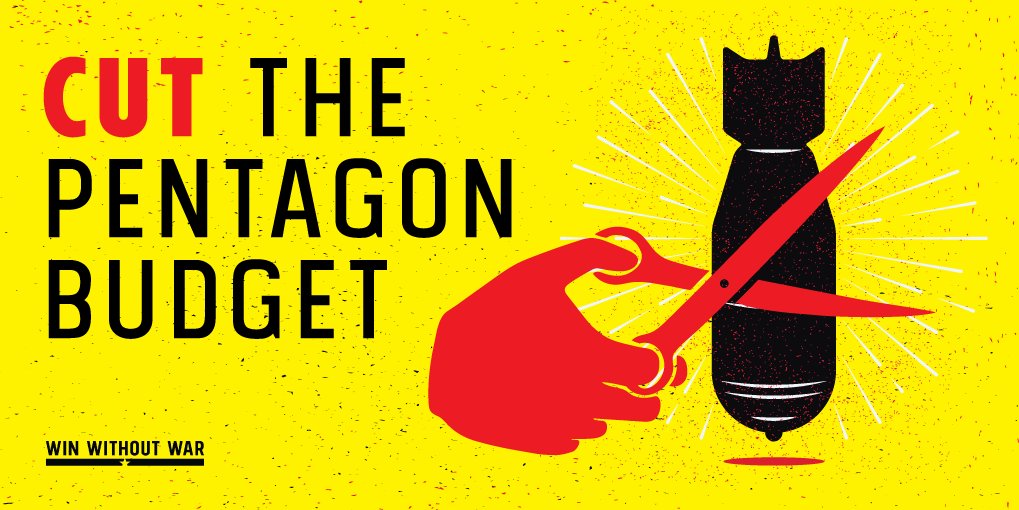 ---
Last Updated on February 2, 2021.
Do your Senators support the Sanders-Markey-Warren Amendment?
Does your Representative support the Pocan-Lee-Jayapal Amendment?
From the devastating impact of a deadly pandemic to the unprecedented uprisings against the violence of policing, it has never been more clear that pouring resources into institutions of violence doesn't actually keep us safe. In this pivotal moment, we face a choice: double down on the failed status quo of endless war, or divest from warmaking and spend our resources on human and environmental needs. 
Right now, the House of Representatives is deciding which path to take. The Fiscal Year (FY) 2021 National Defense Authorization Act (NDAA) currently in Congress would greenlight an obscene $740 billion+ Pentagon budget. Fortunately, Senators Sanders, Markey, and Warren, and Representatives Pocan, Lee, and Jayapal have introduced amendments to cut that number by 10%, and invest those funds instead in critical human needs. A 10% reduction is only the first step toward ensuring that the budget is designed to actually keep us safe, but it's a step that we desperately need to take. 
Below, you will find a list of all the Members of Congress who have committed to supporting the amendments. If you don't see yours on the list, they either oppose the cuts, or have not yet taken a stance.
See Where Your Members of Congress Stand
Download our social media guide to support cutting the Pentagon budget by 10%.
Take Action Now
URGENT! Calls needed to our members of Congress to ask them to support the amendment to cut the Pentagon budget by 10%.
Use our handy call tool to contact your Representative.
Then, use our handy tool to contact your Senators.
Write your members of Congress to cut the Pentagon budget by 10%!

Write and urge your senators to vote to pass the upcoming Sanders-Markey-Warren amendment to cut 10% from the bloated Pentagon budget (that's $74 billion!!) and invest that money in communities that actually need it instead!
Write and urge your representatives to vote to pass the upcoming progressive NDAA amendments on ending endless Afghanistan war, the bloated Pentagon budget, and police militarization now!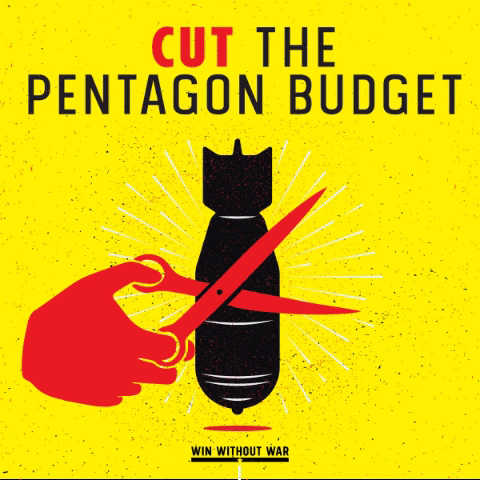 July 9, 2020