Statement: Congress Must Reject Pres. Biden's Inflated Pentagon Budget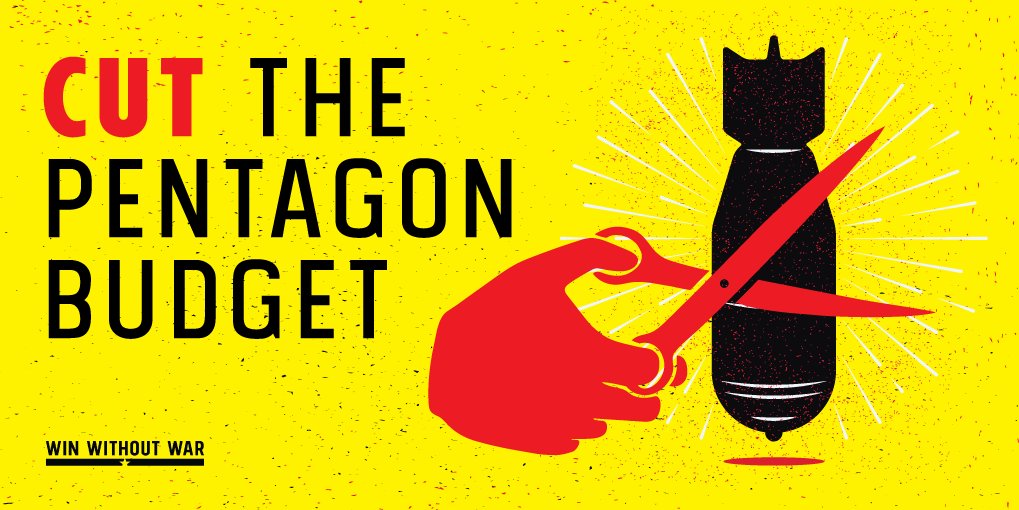 ---
Last Updated on May 3, 2021.
WASHINGTON — Win Without War Advocacy Director Erica Fein released the following statement regarding the release of President Biden's Fiscal Year (FY) 2022 discretionary funding request for the Department of Defense:
"President Trump's Pentagon budget was already outrageous. President Biden just outdid it.
"Following a year of deadly proof that throwing money at the Pentagon does not keep us safe from modern day threats, it is unconscionable to not only extend Trump's spending spree, but to add to it.
"While we laud President Biden's proposal to end the use of the Overseas Contingency Operations slush fund, the Pentagon budget remains a vehicle for waging endless global war. We urge Congress to reject the topline Pentagon funding proposal and cut back Pentagon spending to at least the Obama-Biden levels. 
"Deadly pandemics, climate crisis, desperate inequality — the greatest threats to global security do not have military solutions. Yet while we're repeatedly asked how we will afford to address these truly existential threats, the same question is never asked of adding to the Pentagon's already-overstuffed coffers. Let's be clear: continuing to funnel near-limitless resources into the pockets of arms manufacturers while underfunding public goods only undermines the safety of people in the United States and around the world.
"As the Fiscal Year 2022 appropriations process begins, we call on Congress to draft bills around a significantly lower topline Pentagon spending — at minimum by reversing Trump's spending spree to return back to Obama-Biden levels." 
###
Win Without War is a diverse network of activists and national organizations working for progressive foreign policy in the United States.
April 8, 2021