Statement: Despite Bipartisan Majority Opposition to Saudi & Emirati Arms Sales, Senate Fails to Override Trump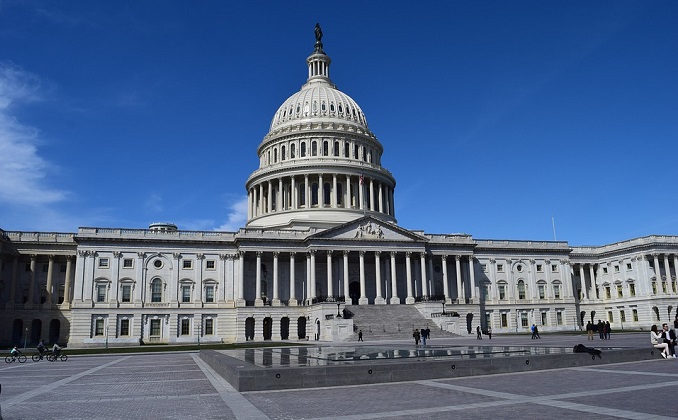 ---
Last Updated on July 29, 2019.
FOR IMMEDIATE RELEASE Monday, July 29, 2019
Contact: Ben Armbruster ben@winwithoutwar.org 202-247-7133 

WASHINGTON — Win Without War Executive Director Stephen Miles released the following statement regarding the Senate's failure to override Donald Trump's veto of resolutions aimed at limiting arms sales to Saudi Arabia and the United Arab Emirates (UAE):

"We're extremely disappointed, though not surprised, that the Senate failed to override Donald Trump's veto of three key resolutions aimed at blocking arms sales to Saudi Arabia and the UAE. Together these vetoes mean that 4 out of the only 5 vetoes by Trump have come to protect Saudi Arabia and the UAE over the express will of bipartisan majorities in Congress.  

"The minority of Senators who continue to put their fealty to Trump ahead of all else have demonstrated once again the danger of having an unchecked President whose allegiances are questionable, whose Administration promotes chaos, and whose lack of respect for the rule of law would make a dictator blush. 
"Worse still, the Senate is also helping Trump fan the flames of Saudi Arabia and the UAE's needless and catastrophic war in Yemen, a conflict that is directly responsible for countless deaths, famine, suffering, and severely exacerbating the humanitarian disaster currently engulfing the country.
"Hundreds of thousands of our activists have already demanded action, and, despite this setback, our work to finally and fully end the U.S. role in the horrific war in Yemen will go on. While the President and his supporters in Congress may be willing to turn a blind eye to the war crimes they are enabling, we cannot and will not." 
###
Win Without War is a diverse network of activists and national organizations working for progressive foreign policy in the United States.

July 29, 2019