Statement: Putting Loyalty Before Competence Costs Lives — No to Ratcliffe for DNI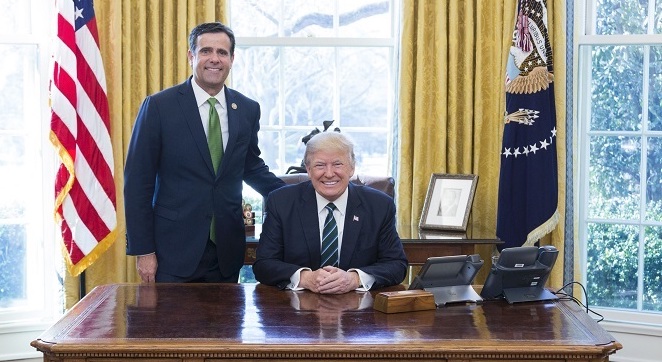 ---
Last Updated on May 21, 2020.
FOR IMMEDIATE RELEASE Tuesday May 5, 2020
Contact: Michael Galant  michael@winwithoutwar.org  203-260-4654
WASHINGTON — Win Without War Executive Director Stephen Miles released the following statement following the Senate Select Committee on Intelligence's confirmation hearing of Rep. John Ratcliffe as the next Director of National Intelligence (DNI): 
"When John Ratcliffe was tapped for this same position last summer, we called him an inexperienced sycophant whose only claim to fame is his doglike devotion to President Trump. It's still true.
"Opposition to Ratcliffe's nomination was so strong at the time that his name was withdrawn from consideration before a vote could even take place. The only thing that has changed between then and now is that we have another year of evidence of the dangers of the Trump administration's penchant for prioritizing obedience over qualification and inclination toward politicizing intelligence.
"In the midst of a terrible human tragedy — a tragedy made significantly worse by the Trump administration's utter incompetence — it should be unthinkable to hand the reins of a significant part of our national security apparatus to someone whose only qualification is his defense of Trump's misdeeds. Especially as we seek to examine the administration's handling of the initial COVID-19 outbreak, we need an impartial DNI who deals in facts, not someone who appears to have exaggerated his own qualifications to please the president.
"As we said the first time that Ratcliffe was considered for the position: 'Donald Trump may want yet another Cabinet member whose sole mission is to protect him, but that doesn't mean the Senate has to confirm him. Rejecting such an unqualified nominee should be a no-brainer, and we hope the Senate does just that.'"
###
Win Without War is a diverse network of activists and national organizations working for progressive foreign policy in the United States.
May 5, 2020