Win Without War Applauds Bipartisan Rejection of Dangerous $50 Billion Pentagon Budget Boost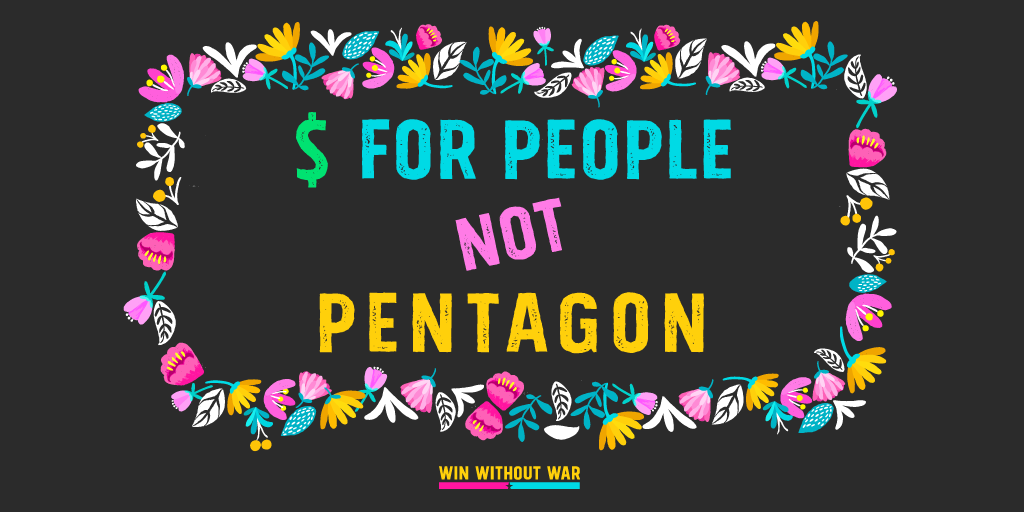 ---
Last Updated on August 26, 2021.
WASHINGTON — Win Without War Senior Washington Director Erica Fein released the following statement regarding the Senate's 46-53 rejection of Sen. Shelby's amendment to the Senate budget resolution that would have added more than $50 billion to the Pentagon budget:
"Today, the Senate made the right decision and rejected a proposal to boost the Pentagon budget by an astonishing $50 billion. This bipartisan repudiation comes just days after a similar proposal was rejected in the bipartisan infrastructure deal. Win Without War applauds all who voted against this shameful amendment.
"The Pentagon already receives an eye-popping three quarters of a trillion dollars per year. Rather than serving U.S. national security, this egregious sum does exactly the opposite, fueling a dangerous tendency toward war while solutions to the real threats — climate crisis, pandemics, inequality — go underfunded.
"Today's vote is just another reflection of what the people of the United States have long known: the U.S. government should be funding human needs, not Pentagon greed. And we will not stop here. As Congress considers its annual appropriations bills and this year's National Defense Authorization Act, we will do everything in our power to oppose ever greater Pentagon budget increases."
###
Win Without War is a diverse network of activists and national organizations working for progressive foreign policy in the United States.
August 10, 2021