Win Without War: House United Against Weapons for Yemen War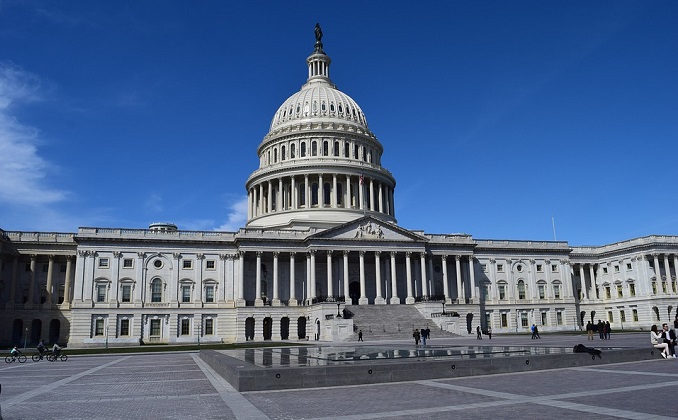 ---
Last Updated on August 6, 2020.
WASHINGTON — Win Without War Advocacy Director Erica Fein released the following statement regarding the House's passage of the Malinowski amendment to H.R. 7608, the Fiscal Year (FY) 2021 State and Foreign Operations Appropriations Act, which would ban weapons transfers and sales to Saudi Arabia and the United Arab Emirates:
"We applaud the House for passing a comprehensive ban on munitions to Saudi Arabia and the United Arab Emirates for one year. For years, Congress has taken decisive action to end the U.S. role in fueling the conflict and suffering in Yemen. Unfortunately, those efforts have been stymied by resistance from a lawless president who is more concerned with placating his Saudi and Emirati government backers than the devastating impacts of their government's six-year intervention in Yemen and human rights abuses in their own countries and in the region.
"The COVID-19 pandemic is threatening Yemen with millions of infections and tens of thousands of deaths. Even before the pandemic, Yemen's people had already suffered more than five years of brutal warfare, with a quarter-million dead from the effects of conflict. Now, with the UN once again warning that Yemen is on the brink of mass famine, additional pressure from Congress couldn't be more timely.
"The House's message is clear: Yemen needs humanitarian aid and medicine, not more bombs and violence. As UN Special Envoy Martin Griffiths continues to push the parties to the negotiating table, the House's decision to ban weapons sales should signal continued U.S. support for peace and an end to the conflict. If nothing else, it signals that the Democratic Party has aligned in opposition against the conflict and there will eventually be consequences for the U.S. relationship with Saudi Arabia and the United Arab Emirates."

###
July 23, 2020