We Must Not Reward Torture. Period.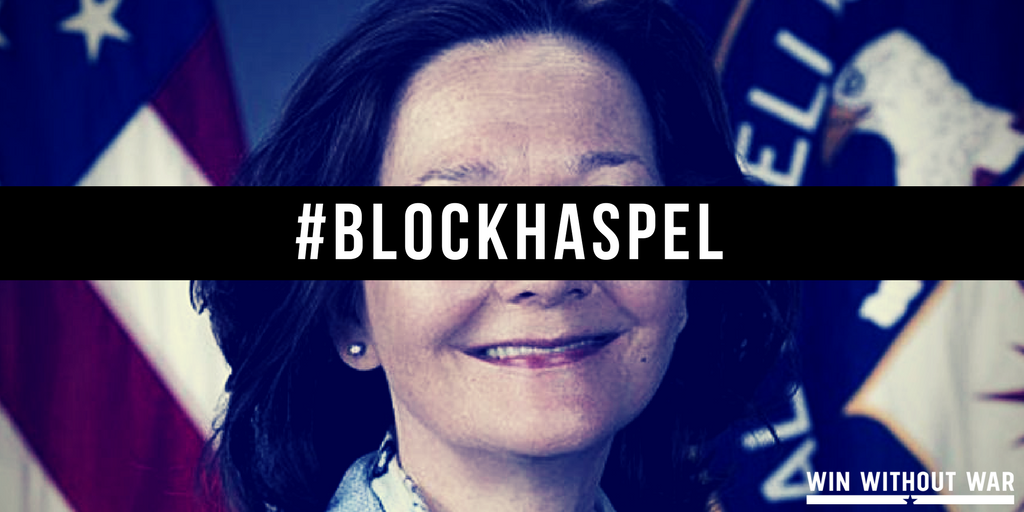 ---
Last Updated on May 9, 2018.
WASHINGTON, DC — Win Without War Director Stephen Miles released the following statement on Gina Haspel's hearing on her nomination to become the next CIA Director:

Gina Haspel did nothing in today's public hearing to alleviate concerns about elevating a key official in the Bush era torture program to the position of CIA Director. Rather, the hearing only confirmed her role in the CIA's brutal torture program and the subsequent cover-up.
What's more, not only did she refuse to say whether torture is immoral, Haspel suggested that perhaps she may have been pushing for using torture as late as 2007, well beyond legislative and judicial branch actions that put an end to it.
This shouldn't be difficult. While it's abhorrent that we, as a country, have not fully come to terms with our tortured past, we certainly shouldn't be so blind that we reward those who took part in it.
The Senate should vote down her confirmation and tell the President to nominate a qualified candidate that wasn't involved in torture.
###
May 9, 2018