Joint statement on Donald Trump's violation of the Iran Deal by CREDO, Democracy for America, Indivisible, J Street, MoveOn, NIAC, and Win Without War: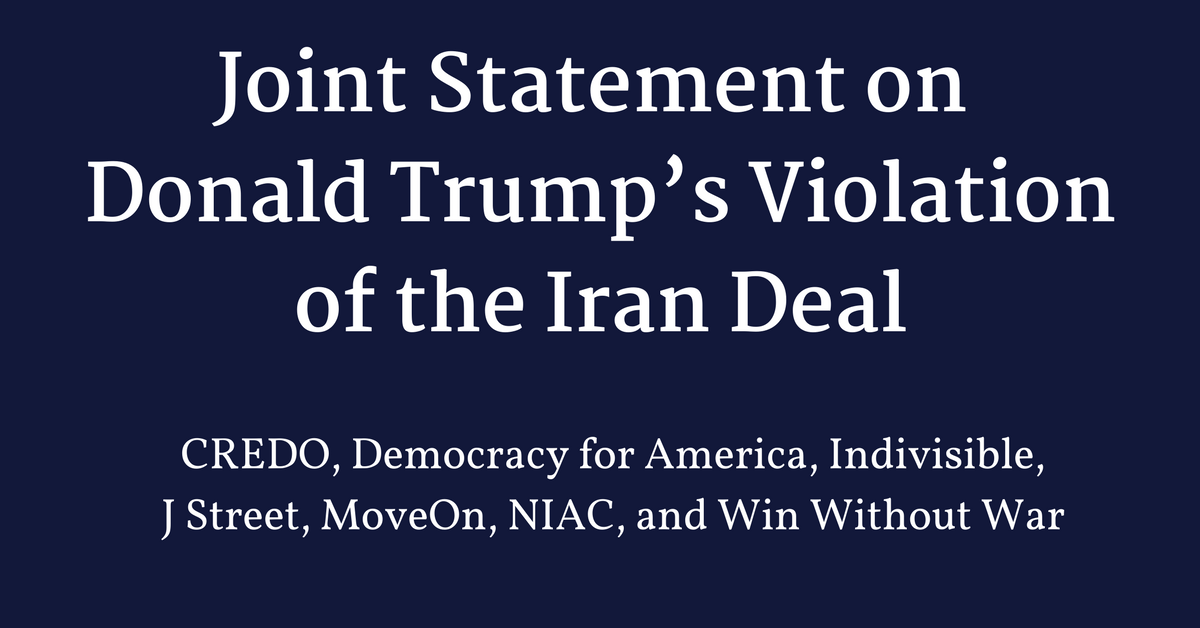 ---
Last Updated on May 8, 2018.
"Today's unnecessary, reckless and dangerous actions by Donald Trump will endanger our national security, further isolate us from our allies and increase the likelihood that we become trapped in another unnecessary and avoidable war in the Middle East. National security experts agree that Iran has complied with the deal that has made the US, the Middle East and the world a safer place.
"Let's be clear, today's action was driven by Trump, with assistance from his war cabinet, out of spite for President Obama, and is not what is in our nation's best interests.
"Peace is necessary and still possible. But Donald Trump must reverse course and work with our allies, not continue down the path he has put us on today."
###
May 8, 2018