All Persons Have the Right to Dignity, Humanity, Refuge & Protection from Harm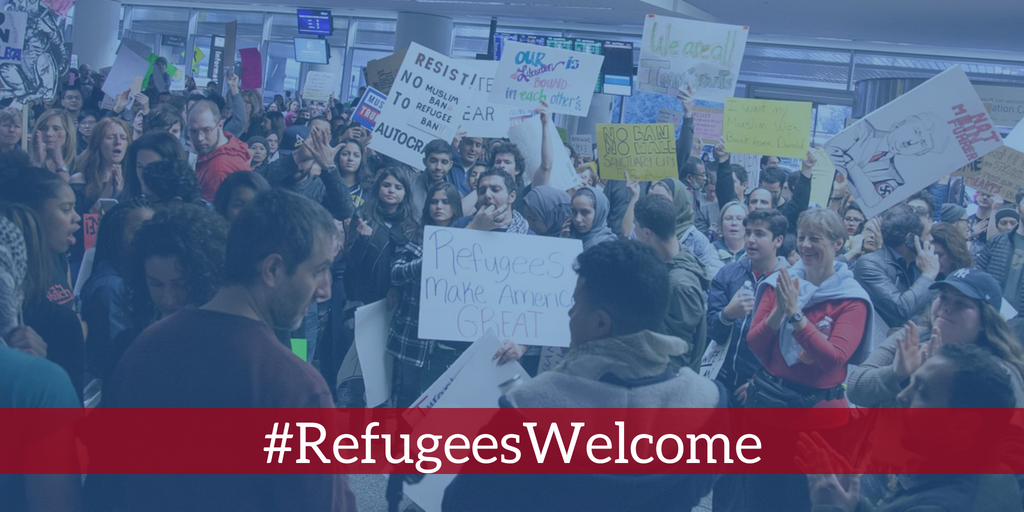 ---
Last Updated on June 20, 2018.
WASHINGTON, DC — Win Without War Director Stephen Miles released the following statement on World Refugee Day:
"On World Refugee Day and every day, Win Without War stands with refugees and all persons — whether a refugee, undocumented young person, or asylum seeker on the U.S. border — seeking a life free from violence, insecurity, and persecution. All persons, regardless of who they are or where they come from, have the right to dignity, humanity, refuge, and protection from harm.
"The Trump administration's policies of, for example, the Muslim bans, separating children from their parents at the southern border, and reducing refugee resettlement goals to historic lows are cruel and inhumane. The U.S. has a moral responsibility to open its doors, not slam them shut, given that the drivers of the global refugee crisis have been in part due to American-enabled violence, endless wars, and climate change.
"What's more, World Refugee Day comes on the heels of the Trump administration's nomination of hate-filled and anti-immigrant extremist Ronald Mortensen as Assistant Secretary of State for the Bureau of Population, Refugees and Migration — effectively the position of the nation's top diplomat overseeing U.S. policy towards refugees. The nomination of Mortensen — a man who has built a career off of spreading lies and demonizing immigrant and migrant communities — should spark outrage and condemnation from all Americans. We unequivocally oppose Mortensen's nomination and urge the Senate to block his confirmation.
"How we treat some of the most vulnerable populations on the planet reflects on the moral values and ideals of this country. On World Refugee Day, in the face of so much heartbreak and violence against displaced persons seeking shelter in the United States and around the world, we instead lift up the dignity and resilience of refugees and asylum seekers. We call on all members of Congress to uphold our collective moral values and global responsibilities to this national and global crisis by advocating for peaceful ends to the root causes that have forced so many refugees to flee, and to continue to oppose all attempts that reduce access to protection for refugees or otherwise effectively seek to dismantle the U.S. refugee resettlement program."
###
June 20, 2018