'Tis the Season: People Over Pentagon Activist Guide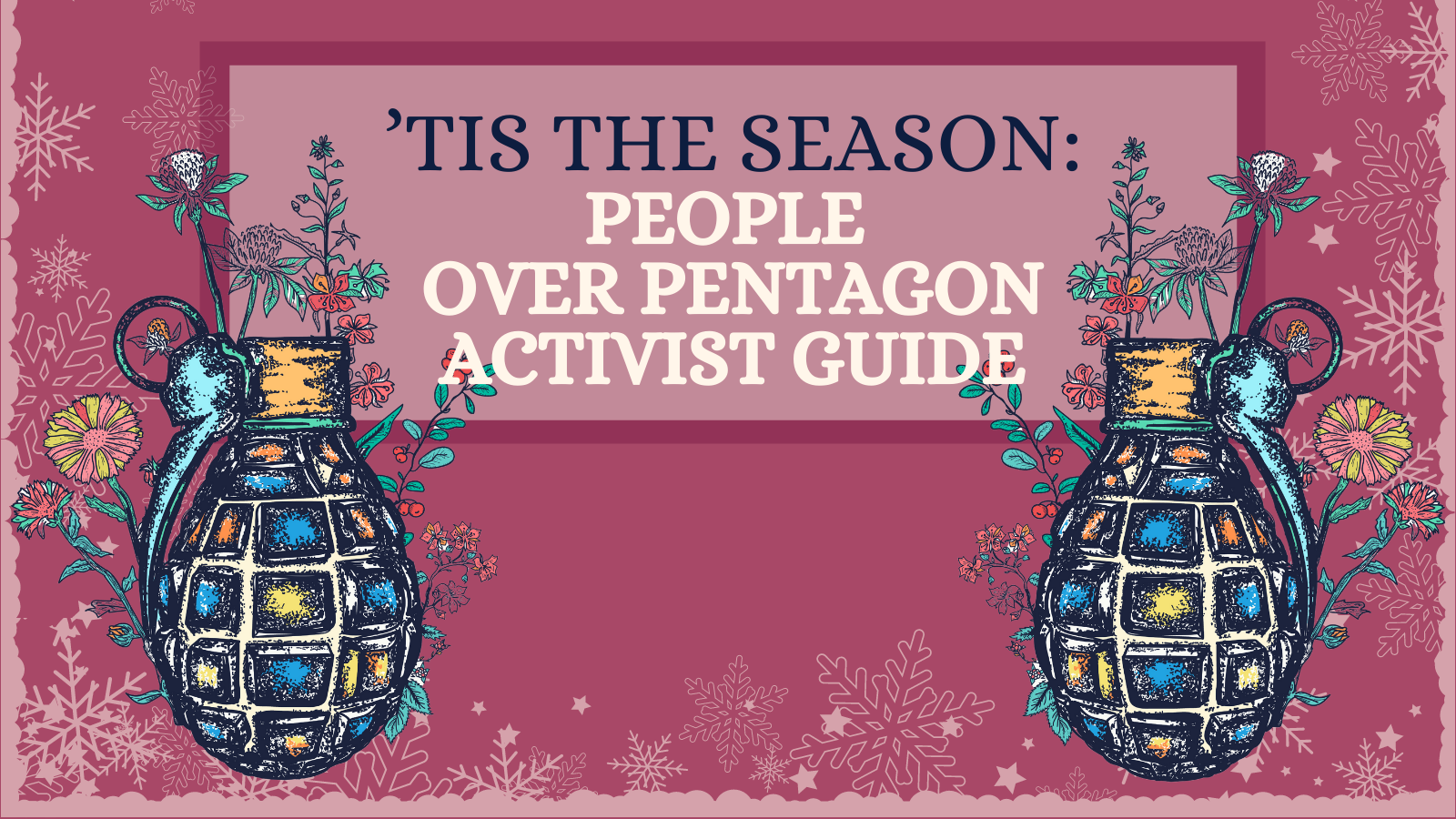 ---
Last Updated on December 15, 2021.
Download the People Over Pentagon Activist Guide here. If you're feeling extra giving this season, leave us a tip so we can continue our fight for a world that puts human needs over Pentagon greed.
Our nation's budget priorities are broken. Every year, the Pentagon receives nearly three quarters of a trillion dollars for weapons and war, while critical needs like education, healthcare, and climate action go starved for resources. But together, we have the power to fight back — to build a world where people come before the Pentagon.
As 2021 comes to a close, we've decided to compile some of our most useful resources into a single short packet, to arm our movement with the knowledge needed to bring us to victory as we start a new year. We hope you find it useful.
December 13, 2021