Statement: Senate Vote Sends Dangerous Message to Human Rights Abusers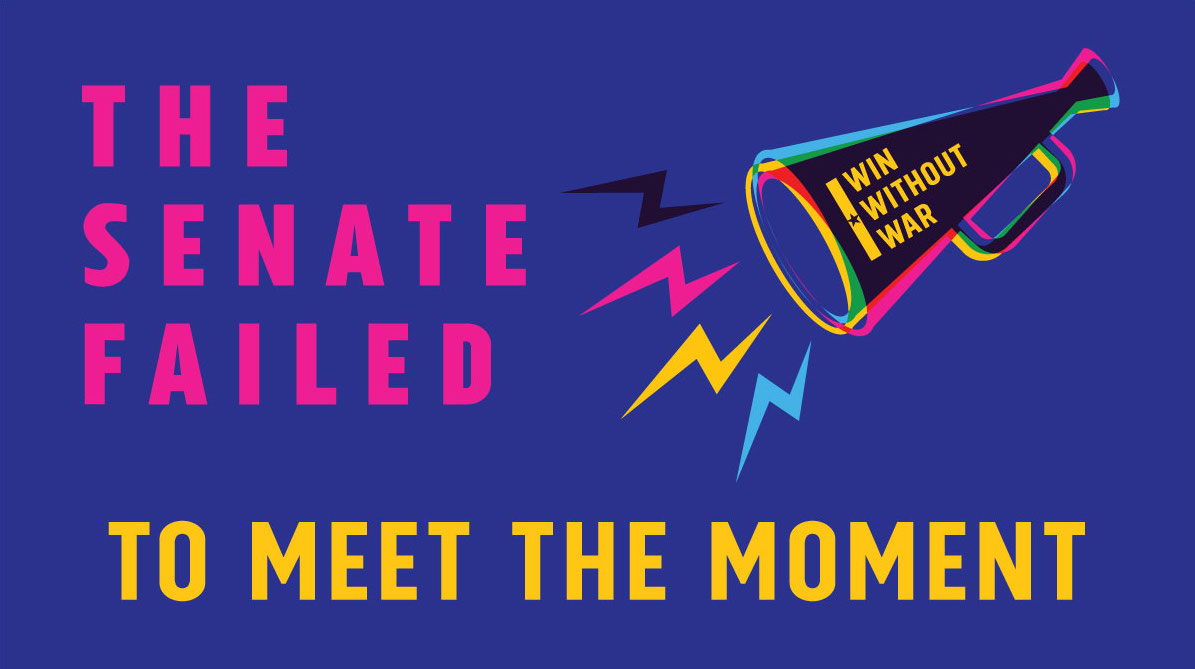 ---
Last Updated on December 9, 2021.
WASHINGTON — Win Without War Executive Director Stephen Miles released the following statement regarding the Senate's failure to block the Biden administration's proposed $650 million arms sale to Saudi Arabia:
"With today's vote, the Senate has decided that the profits of arms makers are more important than human rights.
"For the past five years, Saudi Arabia has waged a horrific war in Yemen, fueling a conflict that has led to the deaths of tens of thousands, the displacement of millions, and the poverty, suffering, and starvation of many more. And it has done so with U.S. support. U.S.-made weapons have not only regularly been used to massacre Yemeni civilians, but have also repeatedly fallen into the hands of armed non-state actors linked to Al Qaeda. 
"Despite this known tragedy, despite the President and the majority of the Democratic Party's stated commitments to ending U.S. complicity in the conflict, and despite many strong words about the Saudi government's pattern of human rights abuses, including the murder of journalist Jamal Khashoggi, President Biden decided to sell Saudi Arabia $650 million worth of weapons anyway. And the Senate failed to stop it.
"This is a shameful failure of accountability, and yet more evidence of the need for structural reforms, like Rep. Omar's Stop Arming Human Rights Abusers Act (H.R.4718), to end the United States' role as the supplier of weapons to some of the world's most egregious human rights-abusing governments once and for all."
###
Win Without War is a diverse network of activists and national organizations working for progressive foreign policy in the United States.
December 7, 2021