Statement: Senate Votes To Block Trump's Brazen Arms Sale Power Grab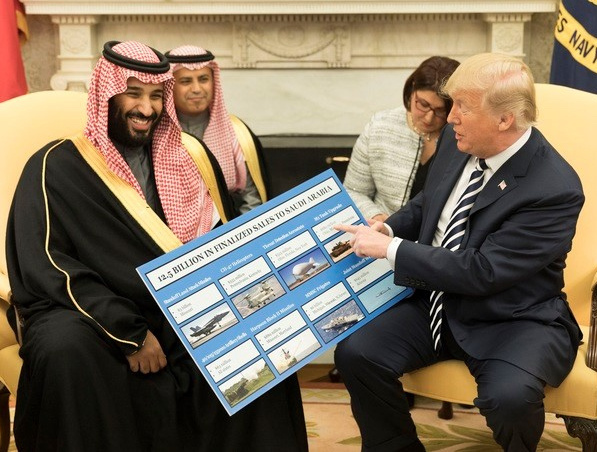 ---
Last Updated on June 20, 2019.
FOR IMMEDIATE RELEASE Thursday, June 20, 2019
Contact: Ben Armbruster ben@winwithoutwar.org 202-247-7133

WASHINGTON — Win Without War Executive Director Stephen Miles released the following statement on today's Senate votes to block arms sales to Saudi Arabia and the United Arab Emirates (UAE):
"We applaud the Senate for voting to block 22 dangerous arms sales to Saudi Arabia and the UAE, among other countries. These sales only make the U.S. further complicit in the brutal war and humanitarian crisis in Yemen, while rewarding Saudi Arabia and the UAE for their war crimes.

"The Trump administration recently announced that it would invoke an 'emergency power,' based on a vague threat, in order to bypass a Congressional approval process and fast-track the sale of a whopping $8 billion worth of arms to the Saudis and Emiratis.

"This brazen power grab is just another example of Trump being a lapdog for the Saudi and Emirati monarchies. The Trump administration's attempt to usurp Congressional authority on matters of war and peace is part of a wider pattern of disregard for our country's rule of law, and comes just months after Donald Trump vetoed a bipartisan resolution mandating that the U.S. military withdraw from the Saudi/UAE-led intervention against Houthi rebels in Yemen.

"We urge the House to also pass the Senate resolutions blocking these arms sales to not only rein in this administration's chaos-first foreign policy, but also work toward ending the devastating U.S. role in the war in Yemen."
###

Win Without War is a diverse network of activists and national organizations working for progressive foreign policy in the United States.

June 20, 2019