Statement: The House Voted to Block War With Iran. Now it's the Senate's Turn.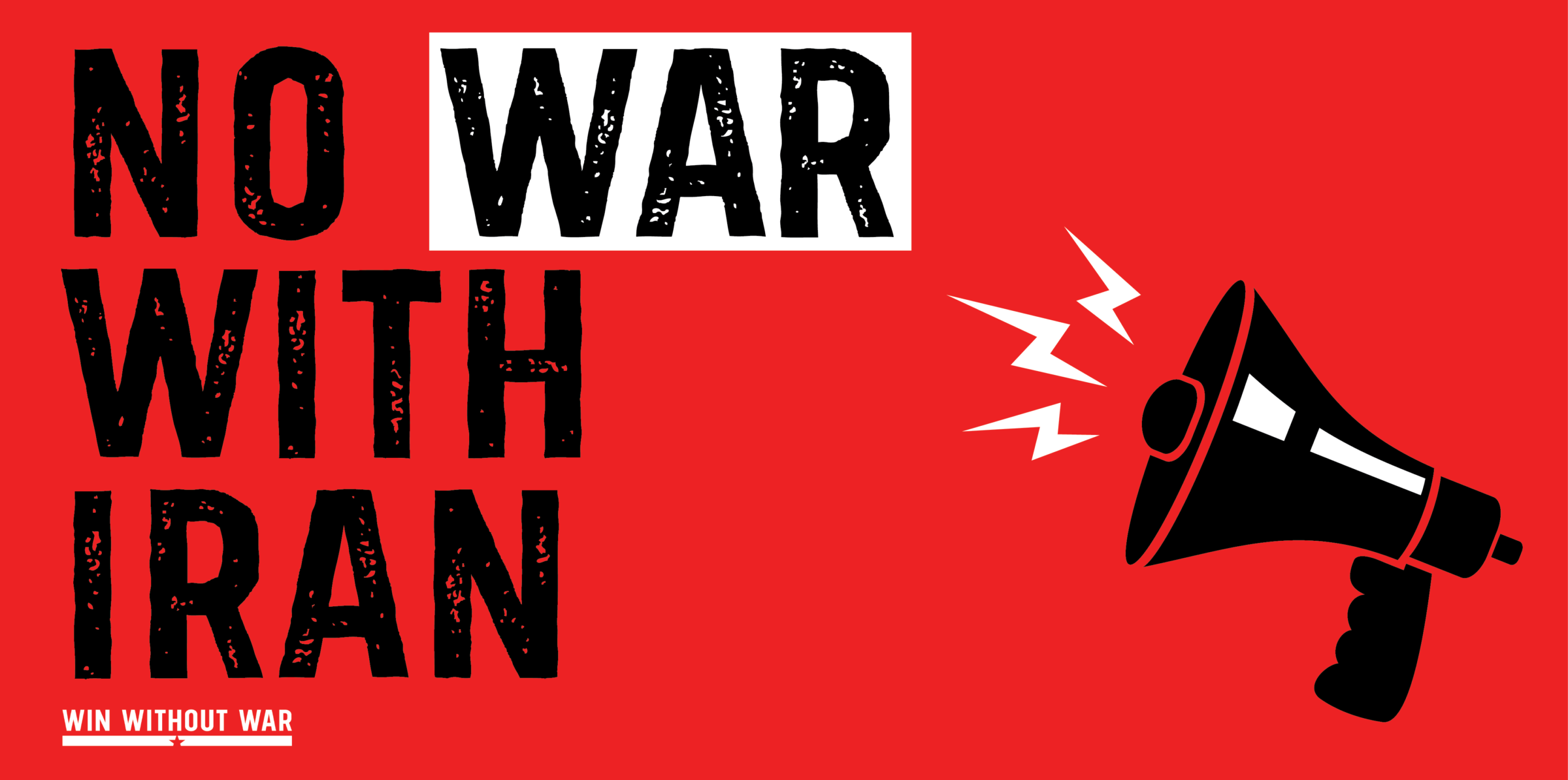 ---
Last Updated on February 11, 2020.
FOR IMMEDIATE RELEASE Thursday January 30, 2020
Contact: Michael Galant  michael@winwithoutwar.org  203-260-4654
WASHINGTON — Win Without War Advocacy Director Erica Fein released the following statement regarding the House of Representatives' recent passage of both Rep. Ro Khanna's legislation to defund an unauthorized war with Iran (H.R.5543) and Rep. Barbara Lee's to repeal the 2002 AUMF (H.R.2456):
"For too long, the United States has waged war across the world with little oversight or constraint. These two pieces of legislation are not just a rebuke of Trump's aggressive march to war — they are a long overdue step toward Congress reasserting its sole constitutional power to determine matters of war and peace. The people of the U.S., and the world, do not want endless war. The President should not be able to wage it without their support. 
"Today, the House of Representatives sent a clear message: we will not stand idly by while the Trump administration starts another catastrophic war of choice. These two pieces of legislation — Rep. Ro Khanna's, which would cut off funding if the president starts an unauthorized war with Iran and clarifies that such authorization does not currently exist, and Rep. Barbara Lee's, which would repeal the 2002 Authorization for Use of Military Force (AUMF) against Iraq that is, incredibly, being cited as a legal justification for General Soleimani's assassination — are key obstacles to Trump's ability to unilaterally start a war with Iran.
"Win Without War, and its partners in the broader progressive movement, have been fighting for similar legislation for years, well prior to the recent escalation of tensions with Iran. This is a long awaited victory. We commend the House's leadership, particularly that of Reps. Khanna and Lee, in this critical moment.
"We urge Senate Majority Leader McConnell to expeditiously take up both pieces of legislation. We also call on the Senate to support Senator Tim Kaine's war powers resolution on Iran. While tensions with Iran are currently past their peak, there's scant evidence that the administration respects Congress's war-making authority or can be trusted not to escalate once more. That's why Congress must do all that is in its power to block a potentially devastating conflict. This is a major step toward that goal."
###
Win Without War is a diverse network of activists and national organizations working for progressive foreign policy in the United States.

January 30, 2020