Statement: Trump's Sanctions Snapback is Dangerous and Illegitimate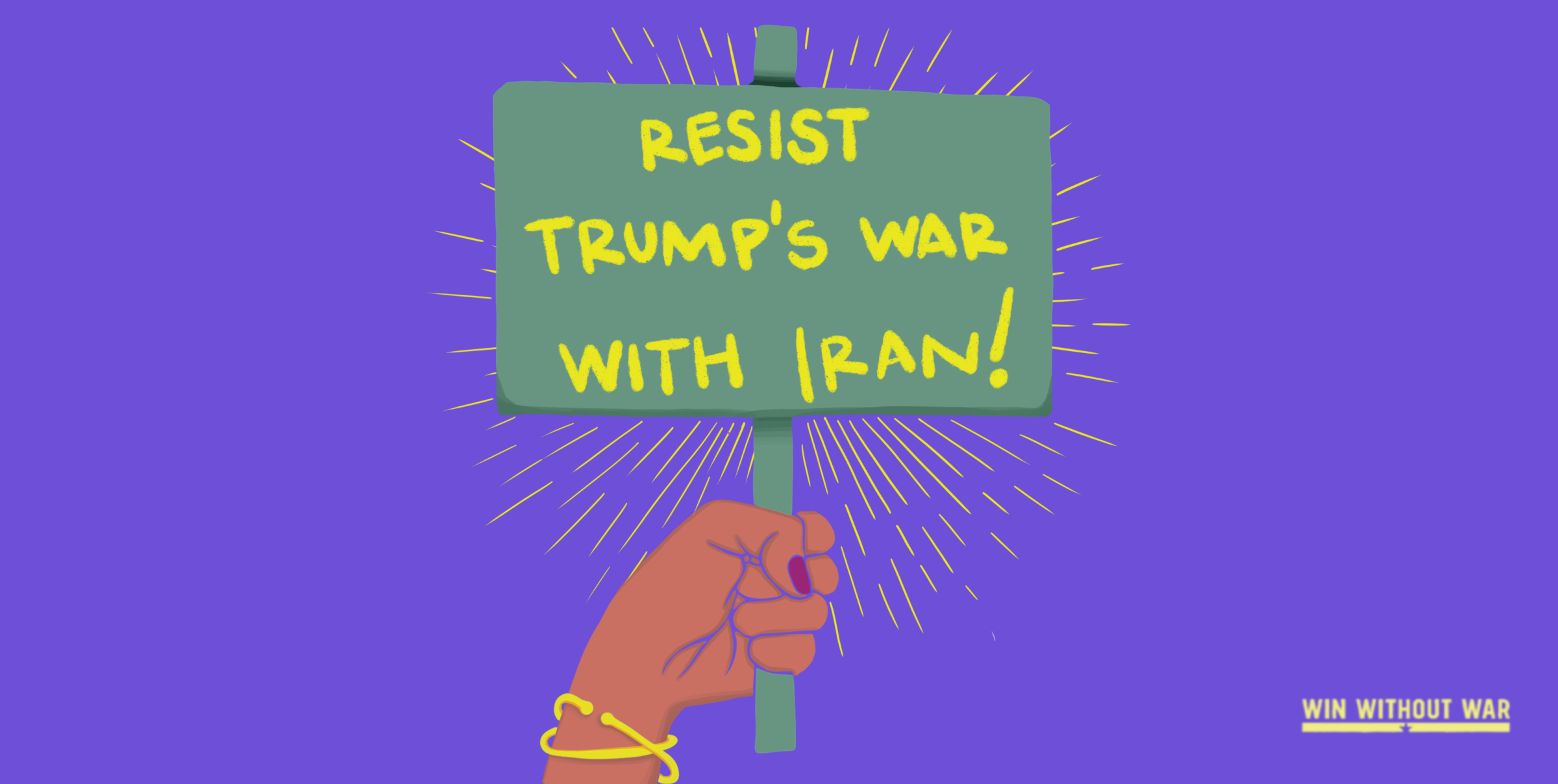 ---
Last Updated on October 8, 2020.
FOR IMMEDIATE RELEASE Tuesday September 22, 2020
Contact: Michael Galant  michael@winwithoutwar.org  (203) 260-4654
WASHINGTON — Win Without War Advocacy Director Erica Fein released the following statement regarding Donald Trump's speech to the United Nations General Assembly (UNGA) and the Trump administration's recent attempts to invoke snapback sanctions on Iran under the Joint Comprehensive Plan of Action (JCPOA):
"The Trump administration's belligerence, aversion to diplomacy, and utter contempt for the law is once again putting lives in danger — and isolating the United States on the world stage.
"Trump's attempts to invoke snapback sanctions under the JCPOA are dangerous and illegitimate. In the administration's own words, the United States has already withdrawn from the JCPOA. It therefore has no standing to invoke the snapback procedures — a fact that's understood by the overwhelming majority of the UN Security Council.
"U.S. sanctions, meanwhile, continue to suffocate Iran, cause immeasurable suffering for the Iranian people, fuel the outbreak of COVID-19, and strengthen the government's hardliners. These sanctions come on top of last week's threat to attack Iran based on flawed intelligence, and today's bellicose speech to the UN General Assembly. 
"The combined intent of these measures is clear: destroy the remaining framework of the JCPOA, sabotage a future administration's attempts at diplomacy, and establish a pretext for an 'October surprise.'
"Donald Trump is once again trying to incite conflict with Iran. We have been here before — it almost ended in war. We must immediately deescalate tensions, end and redress Trump's reckless aggression, and reassert a diplomacy-first approach to U.S.-Iran relations."
###

Win Without War is a diverse network of activists and national organizations working for progressive foreign policy in the United States.
September 22, 2020