Statement: Trump Iran Tweet a Worrisome Sign of Potential 'October Surprise'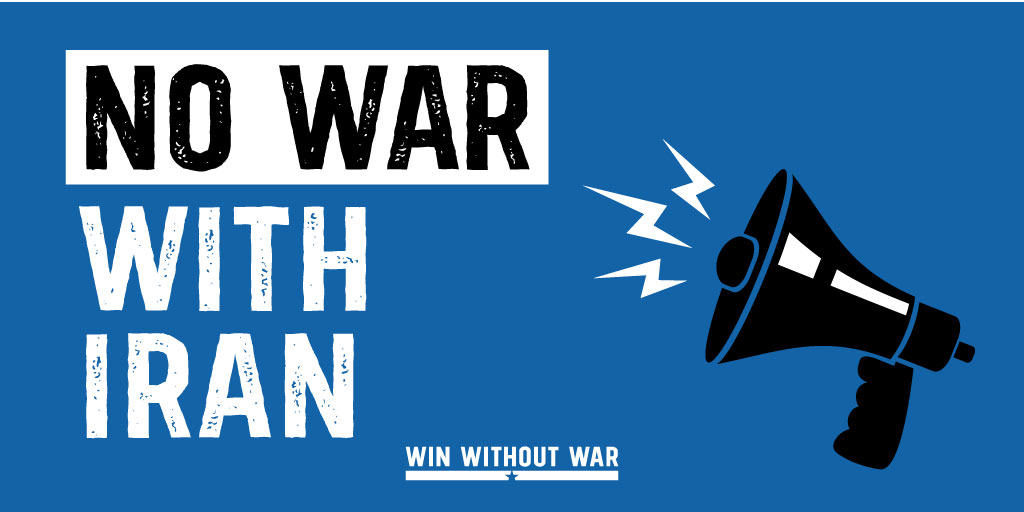 ---
Last Updated on September 24, 2020.
FOR IMMEDIATE RELEASE Wednesday September 16, 2020
Contact: Michael Galant  michael@winwithoutwar.org  (203) 260-4654
WASHINGTON — Win Without War Deputy Director Sara Haghdoosti released the following statement regarding Donald Trump's tweet threatening war with Iran in response to leaked intelligence reports purporting that the Iranian government considered plans to assassinate the U.S. ambassador to South Africa:
"Trump's Twitter threat should be seen for what it is: a transparent ploy to escalate conflict with Iran in the hopes of boosting his electoral prospects. We say no to war with Iran — not as a blatant 'October surprise,' not based on unconfirmed, classified intelligence, not ever.
"Stoking fear of supposed foreign enemies is a time-old technique for consolidating power. In the run-up to the presidential election, there is a real danger that Trump will intentionally overplay foreign threats or instigate deadly conflict in an attempt to distract from the more than 200,000 Covid deaths, a failed economy, and white supremacy-fueled civil unrest. 
"But in trying his hand at rallying support through saber-rattling, Trump is forgetting one thing: the people are tired of endless war. A majority of the public does not approve of Trump's handling of Iran thus far, and less than a quarter support taking military action. Trump's careless tweets also take attention away from what is happening in Iran and the fact that many are still reeling from Navid Afkari's execution after months of escalating repression against protestors. 
"We've been here before. Trump's escalatory tit-for-tat military actions brought us to the brink of all-out-war with Iran earlier this year, the third time in less than a year. Thanks to a nationwide grassroots mobilization and the leadership of members of Congress willing to resist Trump's agenda, we averted the worst — though the economic warfare of the U.S. sanctions regime continues on. 
"With the coming threat of an 'October Surprise,' we must be prepared to resist and push for alternatives. Just as we have seen people rise up against injustice in the US, there are movements resisting in Iran. Now is the time to listen, to give space to those fighting for change, and, most of all, to acknowledge that the people of Iran, not hawks in Washington, should be at the forefront of shaping their future."
###

Win Without War is a diverse network of activists and national organizations working for progressive foreign policy in the United States.
September 16, 2020