Win Without War: House Armed Services NDAA Markup Again Fails Our Collective Security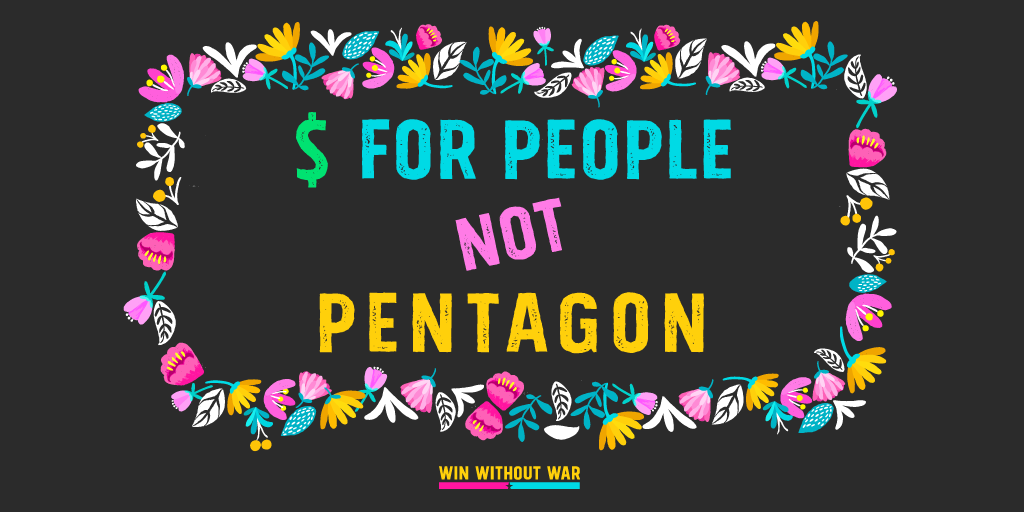 ---
Last Updated on July 18, 2023.
WASHINGTON — Win Without War Government Relations Director Eric Eikenberry released the following statement regarding the House Armed Services Committee's (HASC) markup of the Fiscal Year (FY) 2024 National Defense Authorization Act (NDAA): 
"Today, the House Armed Services Committee voted for military contractor profits and against the climate, against parents trying to provide for their families, and against diplomacy. The fact is, voting 58 to 1 for a Pentagon funding increase of $16 billion over FY23, is a recipe for war and the slow unraveling of our social fabric.   
"The people of the United States are dealing with real issues. Climate change, which our gas-guzzling military accelerates, causes wildfires that clog our skylines. Inflation and the looming restart of student loan payments cut into our personal and family budgets. Inequality – racial, gender, and economic – keeps many communities off-kilter and on the margins. Instead of addressing these enduring sources of insecurity, Congress decided to grease the wheels of the war machine and its profiteers. 
"Contrast these challenges with the amendments that HASC chose to debate and adopt: hours and hours spent undermining efforts to promote diversity, equity, and inclusion in the U.S. military; the promotion of the reckless and dangerous nuclear-armed sea-launched cruise missile to a "program of record"; pressing for a provocative and escalatory fuel blockade of China; and halting a regulation asking major defense contractors to report on their copious greenhouse gas emissions. 
"We should not be funding the next weapons of war when millions sleep without a roof over their heads and with empty stomachs. As the NDAA process moves to the floor, we urge members to reflect on the true needs of their constituents – not the desperate lobbyists benefiting from war and pain. Enough is enough." 
###
Win Without War is a diverse network of activists and national organizations working for progressive foreign policy in the United States.
June 22, 2023