Win Without War Welcomes News of a Potential Ceasefire in Gaza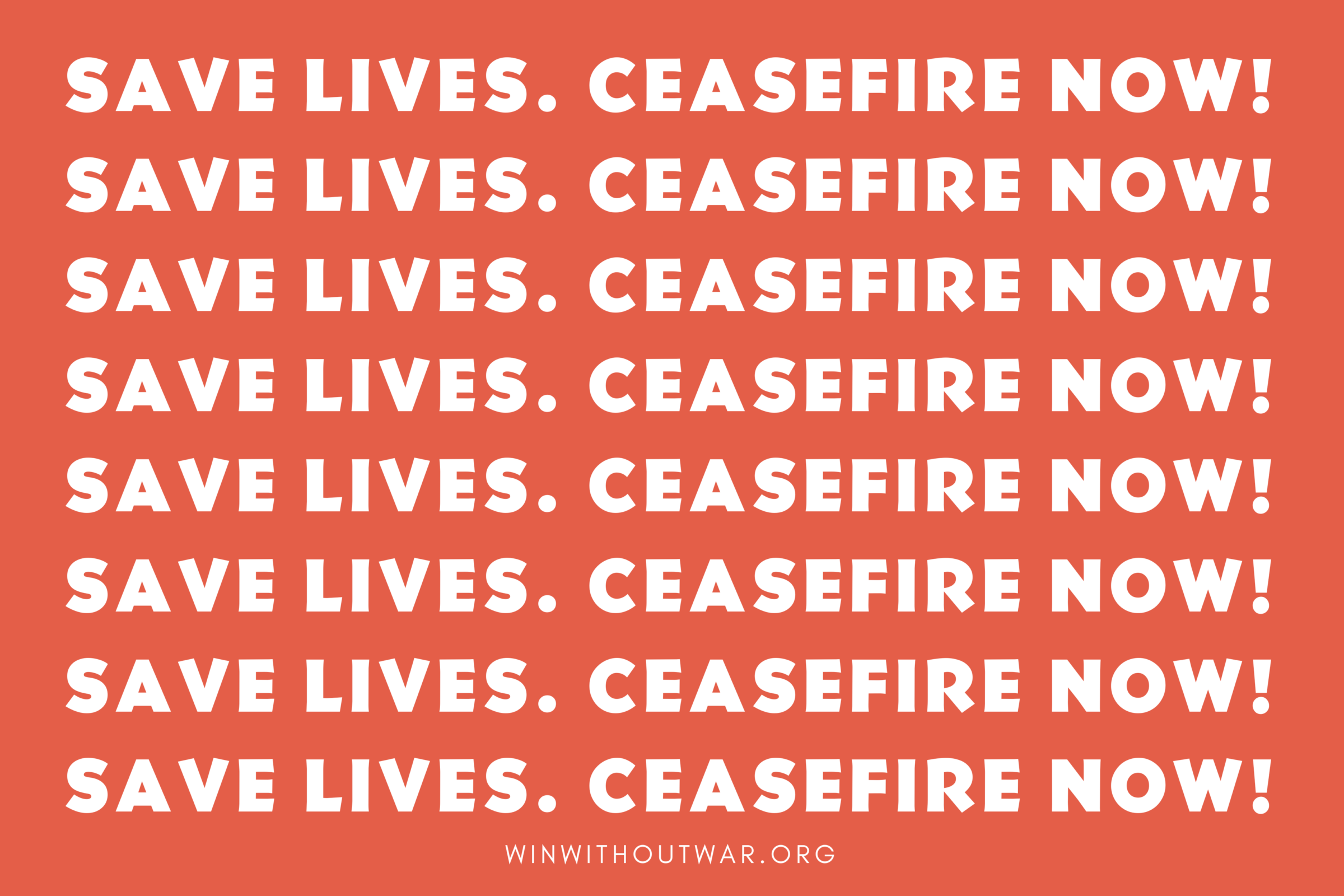 ---
Last Updated on November 21, 2023.
Washington – Win Without War Executive Director Sara Haghdoosti and President Stephen Miles released the following statement responding to reports of an agreement for a temporary ceasefire in Gaza and the release of hostages:
"We greatly welcome the announcement that the Israeli cabinet has approved a deal that will include a temporary ceasefire in Gaza and the release of dozens of hostages held by Hamas. We urge all parties to follow through on this deal in the coming days. We also hope that this potential pause in the violence creates a genuine pathway to a lasting ceasefire. That would mean the return of all hostages to their families and an end to the siege, bombings, and collective punishment the Israeli government is inflicting on people, particularly children, in Gaza.
"This deal getting to this point shows that productive diplomacy is possible and that international and grassroots pressure can work. People in the United States and all around the world have been calling for an end to the violence we are witnessing in Israel and Palestine, and we urge world leaders to fully heed their calls.
"If enacted, this deal will be a breakthrough in de-escalation, and we are grateful for the reported role of the Biden administration in securing it. We urge the Administration to continue to leverage its significant power and influence to pursue a lasting ceasefire and an end to this horrific conflict, safe release of all hostages, genuine accountability for the perpetrators of the October 7th attack, and a pathway towards a sustainable and just peace."
###
Win Without War is a diverse network of activists and national organizations working for progressive foreign policy in the United States.
November 21, 2023