44 Organizations to Congressional Democrats: No $730 Billion+ NDAA Without Constraints on Trump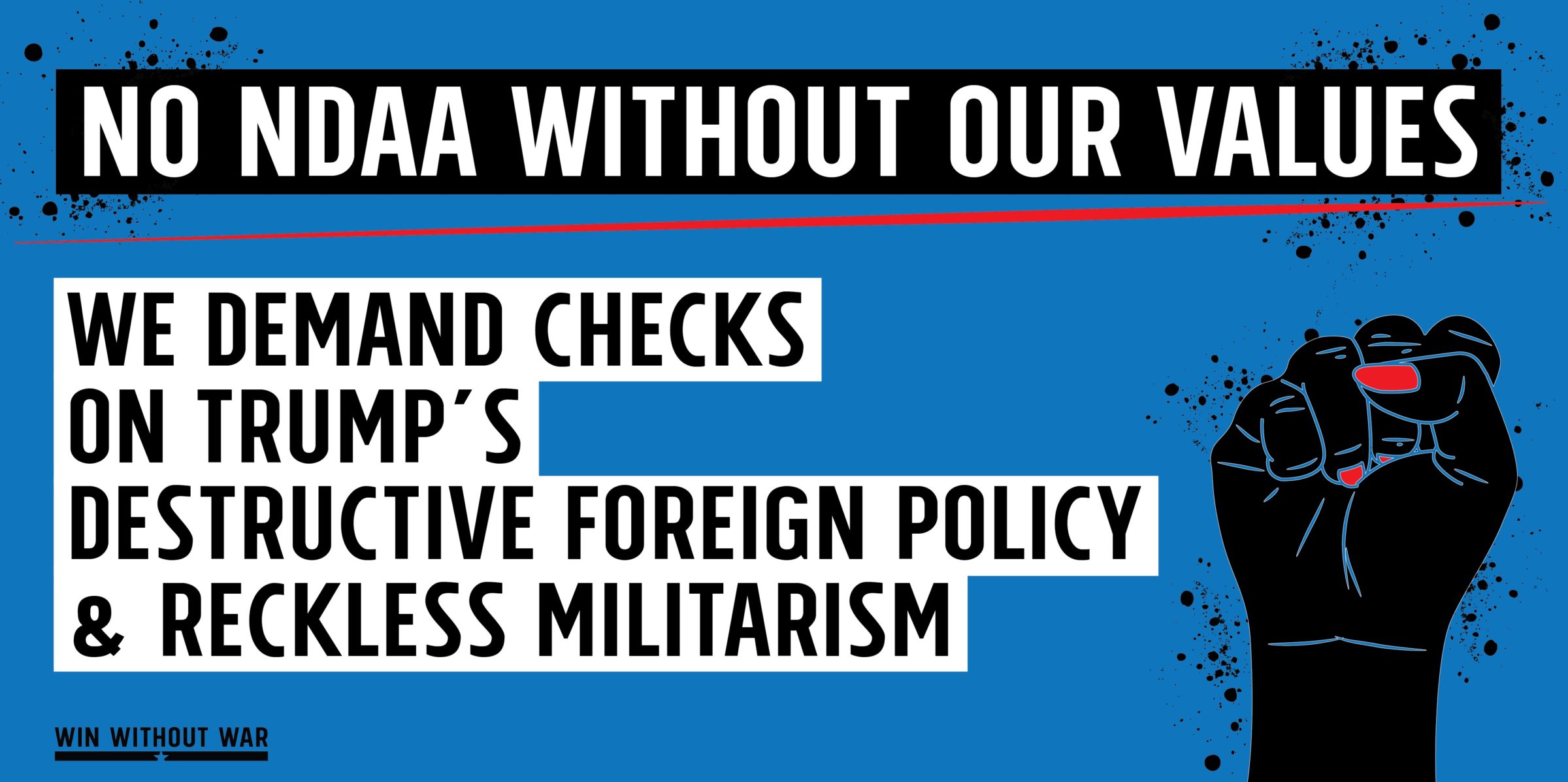 ---
Last Updated on October 24, 2019.
WASHINGTON — Today, a broad coalition of 44 national organizations representing millions of Americans, led by Win Without War, sent a letter to House and Senate Democrats warning them not to pass an NDAA that authorizes over $730 billion in Pentagon dollars but does not put constraints on the Trump administration's reckless defense and foreign policy. The letter urges the lawmakers to reject growing calls for a "compromise" or "skinny" NDAA, which would likely mean a stripped-down version that excludes any meaningful reforms, protections, and constraints on an increasingly lawless president.
The House-passed NDAA contains a number of provisions that provide genuine checks on this administration, not least, on its ability to carry out an unlawful, unauthorized war with Iran, continue support for the Saudi/Emirati coalition in its war in Yemen, and deploy a dangerous and unnecessary new nuclear weapon for the Ohio-class strategic submarine force.
"Compromising on the National Defense Authorization Act should not mean abandoning our principles," said Erica Fein, advocacy director at Win Without War. As the letter warns, 'there is simply no reason to continue with business-as-usual with such a reckless, corrupt, and unlawful president.'"