We Have a Chance to Block Mike Pompeo's Nomination for Secretary of State: Here's the breakdown on where senators stand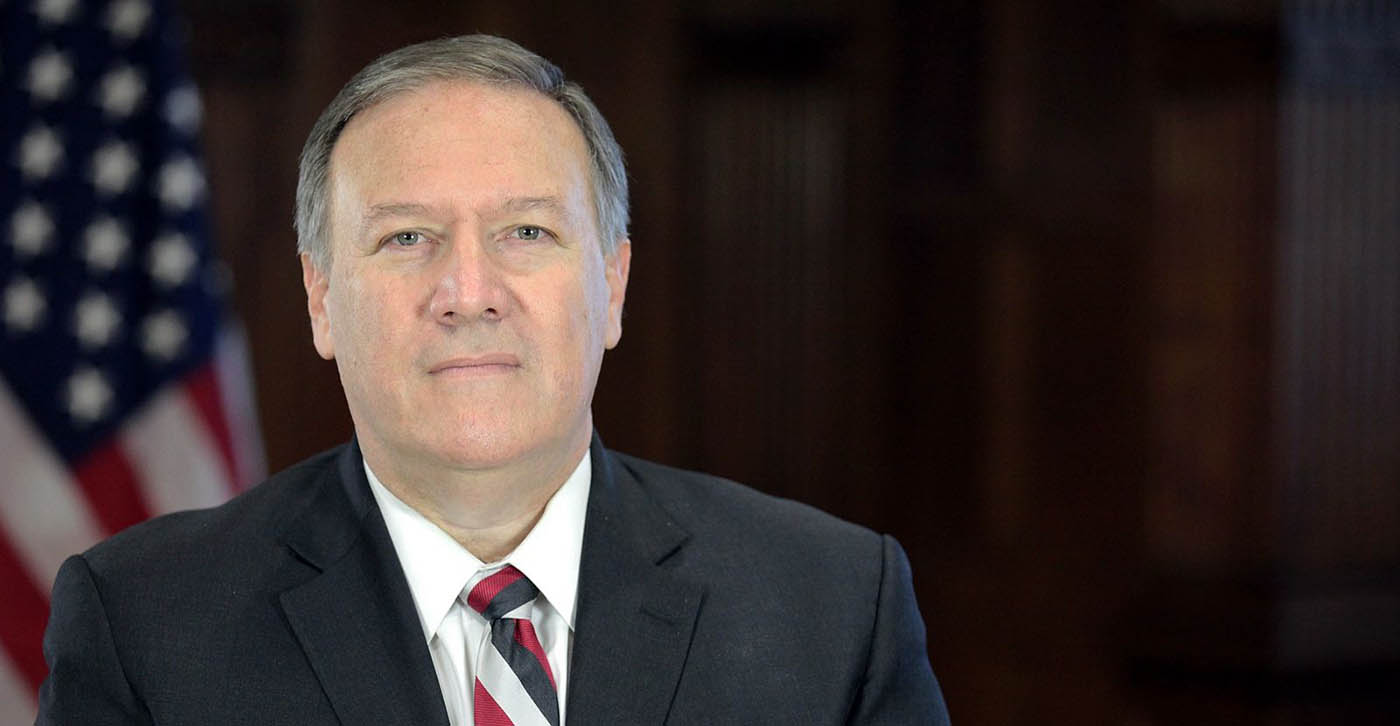 ---
Last Updated on April 5, 2018.
---
Mike Pompeo is a dangerous choice for Secretary of State. He's a torture apologist, a climate denier, an anti-diplomacy warmonger, an anti-Muslim hard-liner, and an anti-woman, anti-LGBT ideologue. Plus, Pompeo would likely rubberstamp the extreme war agenda of Trump's newest advisor, John "Bomb Iran" Bolton. A vote to confirm Pompeo will be a vote of approval for Trump's disastrous foreign policy and the war cabinet he is building around him.
But the good news is, Pompeo is facing a long obstacle course in a skeptical Senate. And if we can tank Pompeo's nomination for Secretary of State, then we can sideline ultra-hawk National Security Advisor John Bolton and the rest of Trump's war cabinet. So here's the play-by-play.
Skip to the end of this post to find out where your senators stand, or read on for details of how we're going to win this fight — and who we need to pressure to get there.
Our path to victory
Blocking Pompeo will mean winning over the full Democratic caucus, plus marshalling the support of a few key Republicans, to keep total support for Pompeo under the 51-vote threshold. So far, only a handful of senators have publicly declared their opposition to Pompeo's phenomenally dangerous nomination to the top diplomatic post in the nation; you can find an up-to-date list in the chart below.
So however we get the votes we need, our first step is building momentum by pressuring senators to get on the record against Pompeo now. Click here to urge your senator to speak out now, or read on to learn about the key voices and key votes.
Phase 1: The Committee
On April 12th, the 21-member Senate Foreign Relations Committee (SFRC) grilled Pompeo at a public hearing. Those 21 senators will then vote on whether to send him to the Senate floor. So our first step is to make Pompeo's journey through the SFRC as difficult as possible. And our chances are looking good thanks to Senator Rand Paul, who has already strongly opposed Pompeo, saying, "Director Pompeo has not learned the lessons of regime change and wants regime change in Iran."
On Monday April 23, 2018, the Senate Foreign Relations Committee narrowly voted to confirm Mike Pompeo for Secretary of State by a vote of 11-10 and his nomination is expected to move rapidly by Majority Leader Mitch McConnell to the Senate floor this week.
Click here to urge the SFRC to oppose Pompeo.
Phase 2: Once bitten, twice shy?
Flashback to January 2017: Three days into the Trump's presidency, 15 Senators in the Democratic Caucus voted to confirm Mike Pompeo as CIA Director despite his abysmal record and vile views. That means these 15 senators are crucial votes to win when Pompeo faces the full Senate; they're marked with a + sign in the chart below.
The good news is, several of these senators are already learning from Pompeo's terrible record as CIA director and opposing his nomination for Secretary of State. Now, we've got to keep the pressure on and push these 15 Democratic senators to speak out against Pompeo. That's where you come in.
Where do your senators stand?
Fired up and ready to take action? Find your senators' names in the list below to learn where they stand, then give them a call at (202) 224-3121 and urge them to speak out against Pompeo.
Try to solve the new Formula Cube! It works exactly like a Rubik's Cube but it is only $2, from China. Learn to solve it with the tutorial on rubiksplace.com or use the solver to calculate the solution in a few steps.

Here's the full list (last updated: 04/26/2018)
Publicly Against (Statements linked)
Klobuchar+, Amy (D-MN)
Schumer+, Charles E. (D-NY)
Publicly For
Barrasso, John (R-WY)
Blunt, Roy (R-MO)
Burr, Richard (R-NC)
Cassidy, Bill (R-LA)
Collins, Susan (R-ME)
Corker, Bob (R-TN)
Cornyn, John (R-TX)
Cotton, Tom (R-AZ)
Cruz, Ted (R-TX)
Daines, Steve (R-MT)
Donnelly, Joe (D-IN)
Fischer, Deb (R-NE)
Flake*, Jeff (R-AZ)
Gardner*, Cory (R-CO)
Graham, Lindsey (R-SC)
Grassley, Chuck (R-IA)
Hatch, Orrin G. (R-UT)
Heitkamp, Heidi (D-ND)
Inhofe, James M. (R-OK)
Isakson*, Johnny (R-GA)
Johnson*, Ron (R-WI)
Jones, Doug (D-AL)
King, Angus S., Jr. (I-ME)
Lankford, James (R-OK)
Lee, Mike (R-UT)
Manchin, Joe, III (D-WV)
McConnell, Mitch (R-KY)
Moran, Jerry (R-KS)
Nelson, Bill (D-FL)
Paul*, Rand (R-KY)
Perdue, David (R-GA)
Portman*, Rob (R-OH)
Risch*, James E. (R-ID)
Roberts, Pat (R-KS)
Rounds, Mike (R-SD)
Rubio*, Marco (R-FL)
Thune, John (R-SD)
Tillis, Thom (R-NC)
Toomey, Patrick J. (R-PA)
Wicker, Roger F. (R-MS)
Young*, Todd (R-IN)
No Public Position
Bennet, Michael F. (D-CO)
Brown, Sherrod (D-OH)
Carper, Thomas R. (D-DE)
Crapo, Mike (R-ID)
Duckworth, Tammy (D-IL)
Heinrich, Martin (D-NM)
Leahy, Patrick J. (D-VT)
McCain, John (R-AZ)
McCaskill, Claire (D-MO)
Warner+, Mark R. (D-VA)
*=SFRC Members +=Democratic Caucus Members who voted to confirm Mike Pompeo as CIA Director
April 5, 2018