There's No Military Solution to the Syrian Conflict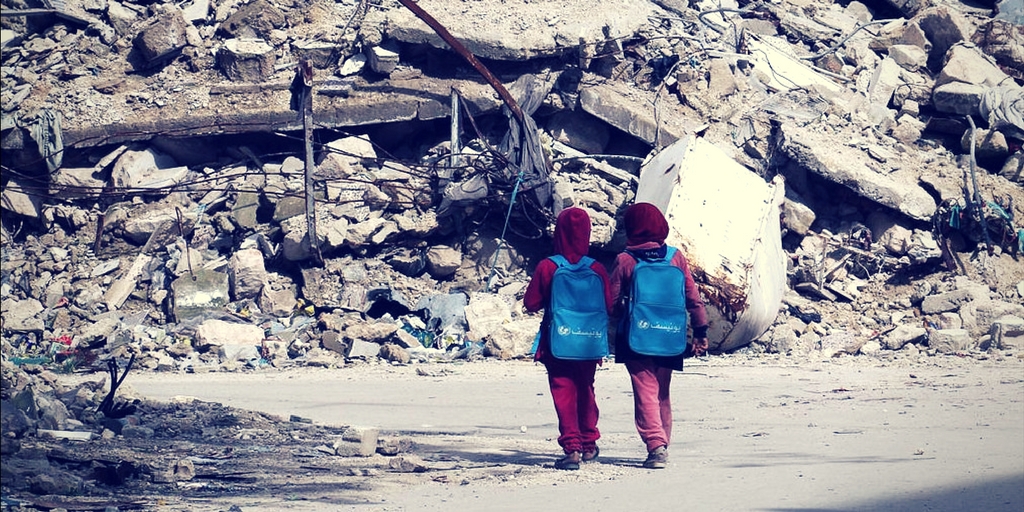 ---
Last Updated on April 4, 2018.
Win Without War Director Stephen Miles released the following statement regarding the Trump administration's announcement on Syria policy:
We commend Donald Trump's stated intention to withdraw U.S. troops from Syria once their mission to combat ISIS has been completed.
There is no military solution to Syria's ongoing civil/regional war, and Congress has never explicitly authorized a U.S. military role in Syria. While consecutive administrations have claimed authority based on 15- and 16-year-old votes in Congress for the the fight against ISIS, there is no dispute that there is no legal authorization to confront militants linked to Iran or forces backed by President Bashar al-Assad.
At the same time, the United States cannot simply walk away and defer leadership in resolving the conflict. The U.S. has a responsibility to work toward ending this war with creative and well-coordinated diplomacy, and to remain engaged where it can, not only to prevent conflict escalation and help alleviate the ongoing human suffering in Syria, but also to hold those responsible for war crimes to account.
The United States must also resist the urge to maintain a military presence in Syria to serve as a counterweight to any Russian or Iranian influence, a move that would only serve to prolong the conflict and delay an end to the humanitarian crisis there.
Countering Iranian or Russian influence, preventing a resurgence of extremist groups like ISIS and Al-Qaeda, and ensuring a democratic transition in Syria in the long term each require a sustained and multilateral diplomatic intervention by the United States, not U.S. military might.
April 4, 2018