Statement: National Security Powers Belong With the People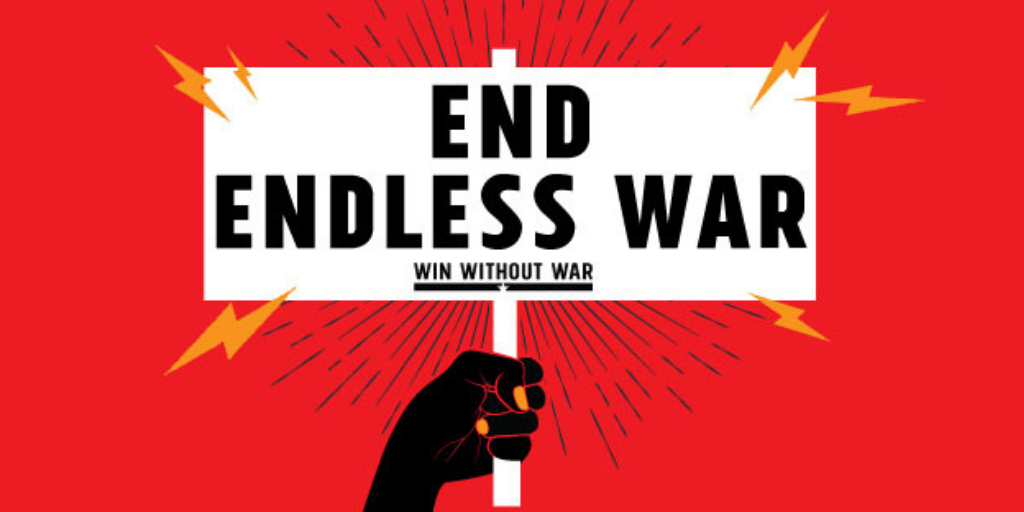 ---
Last Updated on August 4, 2021.
WASHINGTON — Win Without War Senior Washington Director Erica Fein released the following statement regarding today's introduction of the National Security Powers Act:
"Today's introduction of the National Security Powers Act by Senators Chris Murphy, Bernie Sanders, and Mike Lee presents the most critical opportunity in decades to end presidential overreach and abuse of various so-called 'national security powers' and give fundamental decisions of war and peace back to the people.
"As president after president has seized more power for the executive branch, the people of the United States have been virtually shut out of consequential decisions affecting their peace and security, and that of people around the globe. After years of presidents pursuing endless war, weapons sales to human rights abusers, and more recently, fake national emergencies, the vital reforms in the NSPA will help put critical national security decisions back into the hands of Congress and ultimately be more accountable to the people.
"Indeed, this historic opportunity for reform would not have been possible without sustained and enthusiastic grassroots pressure. Particularly over the chaotic four years of Trump, we saw unprecedented pushback against U.S. complicity in the Saudi-led war in Yemen and U.S. brinkmanship with Iran, harmful and dangerous arms sales to dictators, and Trump's power grab to build a racist border wall. In all of these cases, bipartisan majorities attempted to curb this executive overreach, only to be thwarted by outdated and poorly written laws. With the introduction of the NSPA, we can change that. 
"We are grateful to Senators Murphy, Sanders, and Lee for recognizing the need for change and we urge both chambers of Congress to take up this legislation as quickly as possible, so that we may begin to close the door on the era of endless war."
###
Win Without War is a diverse network of activists and national organizations working for progressive foreign policy in the United States.
July 20, 2021