Statement: Solidarity with Anti-Racist Protesters Against Right-Wing and Police Violence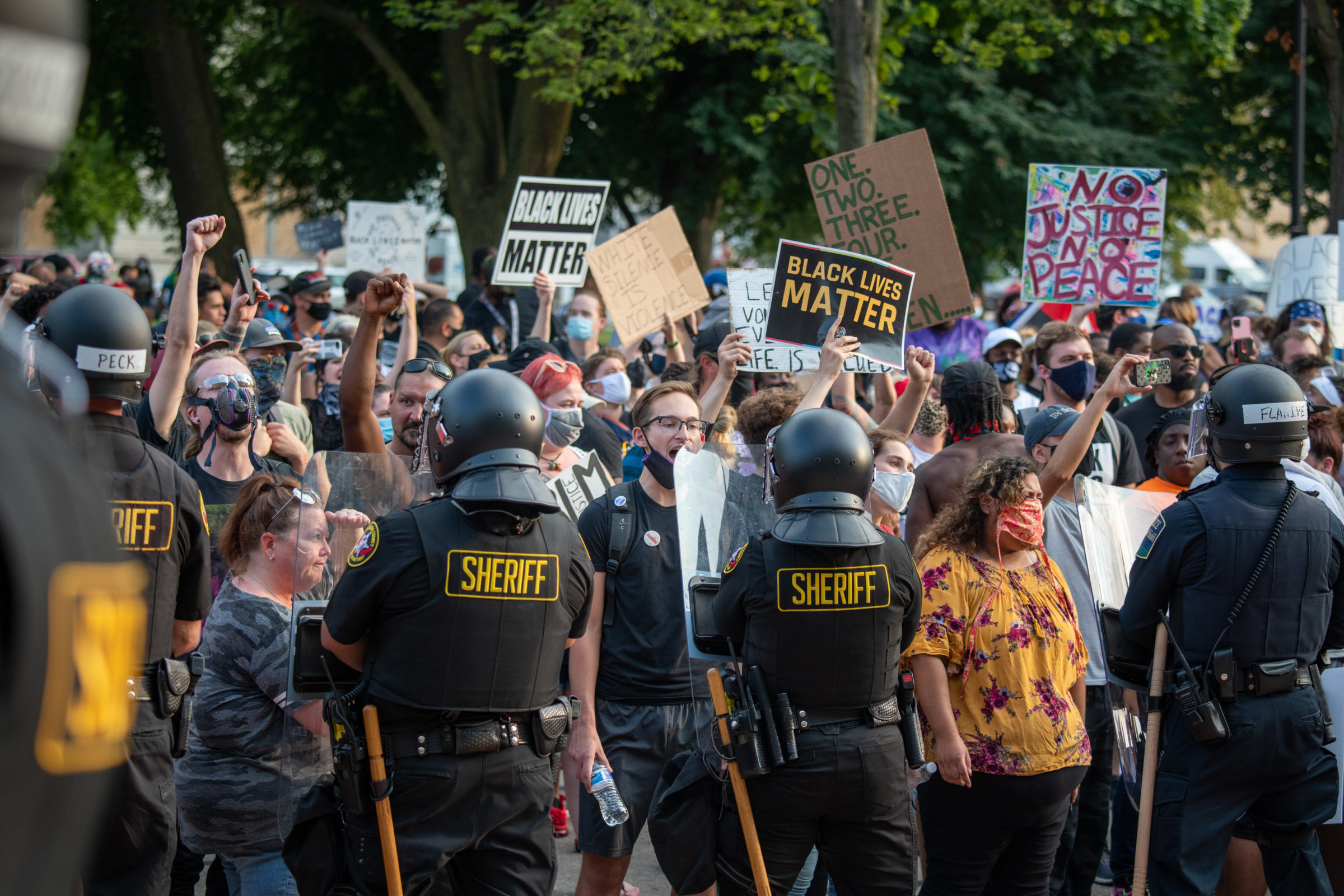 ---
Last Updated on September 24, 2020.
FOR IMMEDIATE RELEASE Tuesday September 1, 2020
Contact: Michael Galant  michael@winwithoutwar.org  (203) 260-4654
WASHINGTON — Win Without War Executive Director Stephen Miles and Deputy Director Sara Haghdoosti released the following statement regarding the ongoing anti-racist protests, and the violent police and white supremacist reaction, in Kenosha, WI, Portland, OR, and across the nation:
"The horrific shooting of Jacob Blake at the hands of the police in Kenosha, Wisconsin was yet another injustice born from the anti-Black, anti-poor system of policing in the United States. In a story that has become all too familiar, the protests in response to Blake's shooting were met with further police violence and a wave of terror by armed right-wing instigators. 
"We join in unequivocal solidarity with anti-racist protesters across the country. We condemn the violent right-wing reaction and call to dismantle the system that enabled it.
"The Kenosha protests reveal what has long been festering: an implicit alliance between the police, right-wing extremists, powerful segments of the media, and the President. This alliance enacts and legitimizes violence against oppressed groups and perceived enemies within and without, all in the name of law and order and a nationalist mythology of former greatness. History is unambiguous in where this can lead.
"As a leading anti-militarist and foreign policy organization, we also recognize the direct connection between racist state violence at home and abroad. The kneejerk tendency to violently suppress the symptoms of social ills, rather than cure the causes of the ills themselves, is equally characteristic of both domestic and foreign policy. The alternative is a system that prioritizes the wellbeing and liberation of all people, and justice for past wrongs, at home and abroad. We fight for this alternative.
"We follow the leadership of Black organizers and join their call to dismantle the systems of oppression and exploitation that have led us to this moment. Only by tackling the problems at their root can we hope to turn off of the current path."
###

Win Without War is a diverse network of activists and national organizations working for progressive foreign policy in the United States.
September 1, 2020