Statement: Trump made the NDAA all about himself. Let's not forget what it really is.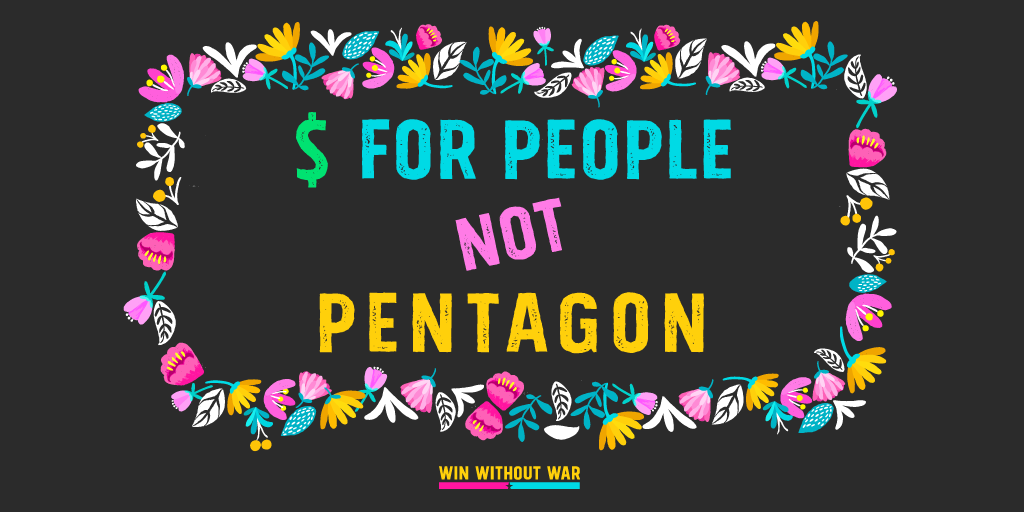 ---
Last Updated on January 7, 2021.
WASHINGTON — Win Without War Advocacy Director Erica Fein released the following statement regarding the passage of the Fiscal Year (FY) 2021 National Defense Authorization Act (NDAA):
"In the past few weeks, Donald Trump has managed, through his own intransigence, to turn the debate about the FY21 National Defense Authorization Act into a story about himself — first in support of white supremacy, and later his own pet issues. While we commend Congress for not ceding to Trump's demands, particularly on the question of Confederate base names, we must not lose sight of the fact that the FY21 NDAA is about much more than that.
"First and foremost, the FY21 NDAA authorizes nearly three-quarters of a trillion dollars in Pentagon spending. As people across the world reel from a devastating pandemic, as families struggle to pay their bills, as communities of color go starved for resources, funneling billions more into an overpowered war machine is an act of utter inhumanity.
"The FY21 NDAA also extends the influence of the Pentagon in determining the Energy Department's nuclear budget, places obstacles in the way of the withdrawal of troops from Afghanistan, provides one of the largest historical provisions of no-strings-attached military aid to Israel, and heightens the United States' aggressive posture toward China.
"Let's be clear: the FY21 NDAA does include a number of hard-fought and commendable policies, from requiring the long-overdue renaming of military bases honoring the Confederacy, to cracking down on the use of shell corporations, to tightening restrictions on the provision of military equipment to domestic law enforcement. 
"But we must not allow the goalposts to be defined by the low bar of the status quo or Trump's personal obstinance. Our movement will not stop fighting until we slash the Pentagon budget, end endless war, and transform U.S. foreign policy for good."
###
Win Without War is a diverse network of activists and national organizations working for progressive foreign policy in the United States.
December 11, 2020