Statement: Win Without War Applauds Senate Support for Amendment to Block War With Iran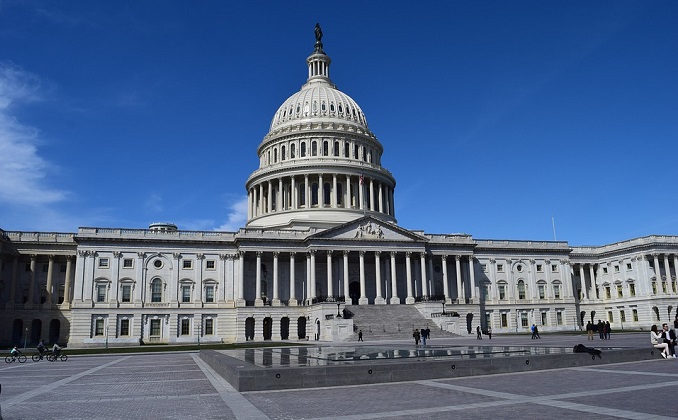 ---
Last Updated on July 12, 2019.
FOR IMMEDIATE RELEASE Friday, June 28, 2019
CONTACT: Ben Armbruster, ben@winwithoutwar.org

WASHINGTON, DC — Win Without War Executive Director Stephen Miles released the following statement in response to today's Senate vote on a bipartisan amendment sponsored by Senators Tom Udall, Tim Kaine, Mike Lee, Rand Paul, Jeff Merkley, Chris Murphy, and Dick Durbin to block funding for any unauthorized war with Iran:
"According to the Constitution, Congress, not the president, has the sole power to decide when and where the United States goes to war. A bipartisan majority of Senators voting today supported an amendment that would have reaffirmed this constitutional principle regarding Donald Trump's reckless push toward war with Iran.

"In the coming weeks, we similarly expect that a bipartisan majority of the House will make clear its opposition to a unilateral, unauthorized war with Iran.
"Unfortunately, the Senate war caucus, led by Sen. Tom Cotton, opposed this bipartisan effort, once again deferring to an unstable and erratic president surrounded by advisors hell-bent on starting a war with Iran.
"Regardless of today's vote, the Constitution remains clear. No matter what he believes his authority to be, Donald Trump cannot decide to launch a war with Iran without explicit Congressional authorization, which simply does not exist. It is a sad testament to the current lawlessness of this administration that Congress feels it has to try and preemptively block the President from breaking the law, but it does not change the clear and simple limits of the Constitution.
"More than 2,000 Win Without War activists called the Senate in advance of this vote, and they and the millions of Americans opposed to a reckless, disastrous war with Iran will continue to make their voices heard in the days and weeks ahead.
"Should Trump ultimately launch a war of choice with Iran, these senators who voted against constraining his war powers will be just as responsible for the catastrophic consequences that will likely result. And we will do all we can to ensure that they are held accountable for their inaction."
###
Win Without War is a diverse network of activists and national organizations working for progressive foreign policy in the United States.

June 28, 2019