Statement: Win Without War is Proud to Be a Part of the Poor People's Campaign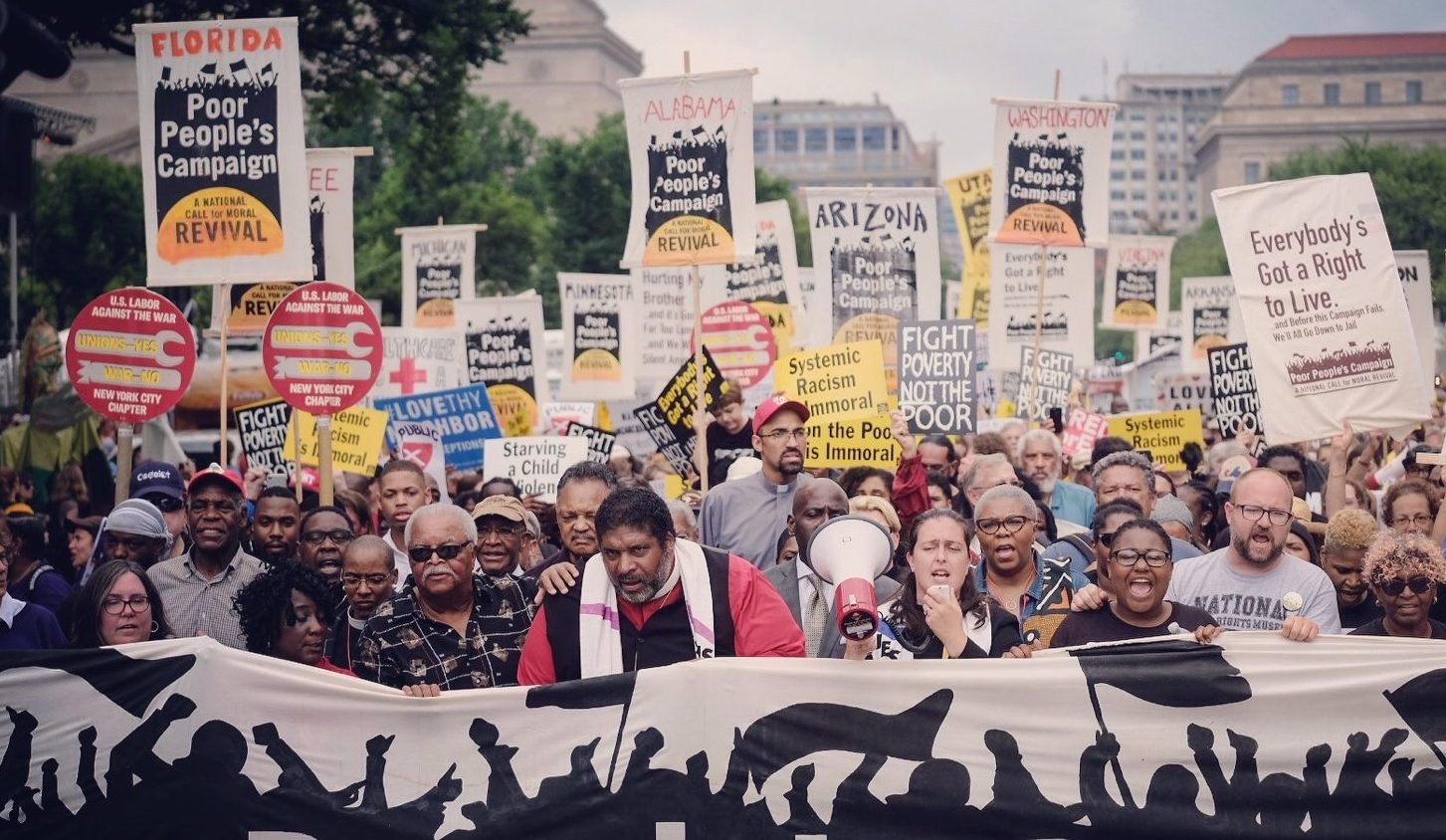 ---
Last Updated on May 5, 2020.
FOR IMMEDIATE RELEASE Friday March 27, 2020
Contact: Michael Galant  michael@winwithoutwar.org  203-260-4654
WASHINGTON — Win Without War Executive Director Stephen Miles released the following statement regarding Win Without War's participation in the Poor People's Campaign:
"In 1967, Dr. Martin Luther King Jr. gave a now-famous speech identifying what he called society's three evils: systemic racism, poverty, and militarism. These, Dr. King argued, are inseparable challenges that must be fought together. He dedicated his life to doing so. Today, the legacy of that speech lives on in the work of the Poor People's Campaign — a national call for moral revival to combat Dr. King's three evils, plus a fourth: ecological devastation.
"We are proud to announce that Win Without War will be contributing to that movement as a mobilizing partner for the June 20, 2020 Mass Poor People's Assembly, which will now be held digitally. The Poor People's Campaign recognizes that the failures of U.S. foreign policy — endless war, an out-of-control Pentagon budget — and the failures of U.S. domestic policy — from rising inequality to xenophobia — are intertwined, two facets of the same system of oppression. To confront them, and to create lasting transformative political change, we must build a truly grassroots movement of the people.
"The coronavirus pandemic has laid bare the deep flaws of the status quo. In this moment of global crisis, it is especially critical that we push collectively for a more humane system that puts social needs first. We call on our grassroots activists, as they are able, to take part in what we hope to be the largest digital and social media gathering of poor and low-wealth people, moral and religious leaders, advocates, and people of conscience in this nation's history on June 20. Win Without War is proud, and grateful, to be a part."
###
Win Without War is a diverse network of activists and national organizations working for progressive foreign policy in the United States.

March 27, 2020