The Ballooning Pentagon Budget Makes Us Less Secure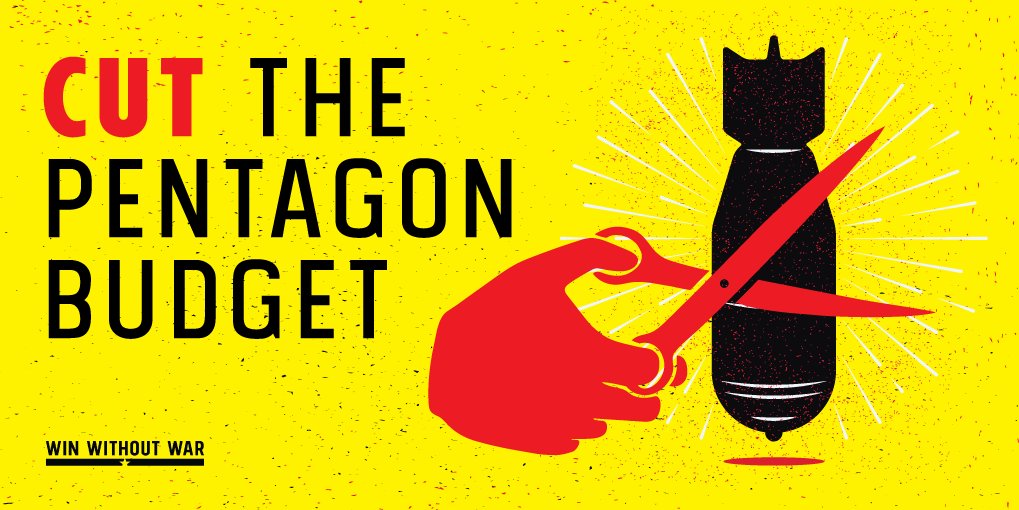 ---
Last Updated on June 16, 2023.
WASHINGTON – Win Without War Executive Director Sara Haghdoosti released the following statement regarding President Biden's Fiscal Year (FY) 2024 federal budget, which would allocate an astronomical $886.4 billion to Pentagon spending:
"Today, President Biden released his budget proposal, which would increase military spending by an astonishing $28 billion from the previous year. This comes as the people of the United States face news of collapsing railways, massive job layoffs, and a worsening climate crisis. 
"Budgets reflect our values and priorities. It's telling that as families struggle and see support they had during the pandemic evaporate, the Pentagon, which has never passed an audit, continues to get a budget windfall. More F35s aren't going to solve climate change or make sure families can afford basic supplies like eggs.
"President Biden has made a commitment to address climate change and achieve net-zero greenhouse gas emissions by 2050. This budget achieves the exact opposite, guaranteeing that the Pentagon remains the largest institutional emitter of greenhouse gases in the world. A report by the Costs of War Project at Brown University found that for every billion dollar reduction in the Pentagon budget redirected towards climate change initiatives, there is a net increase of 2,000 jobs. In short, cutting the Pentagon budget is good for the climate and the economy.
"We urge lawmakers tasked with reviewing and voting on this budget to stick up for their constituents and ensure that their non-military needs don't come at the expense of weapons contractor-desired programs. The Lockheed and Raytheon shareholders will be okay. U.S. communities need less Pentagon spending and more non-military investments now." 
###
Win Without War is a diverse network of activists and national organizations working for progressive foreign policy in the United States.
March 9, 2023