Win Without War: Historic Passage of House Bill to End Yemen War Moves Fight to the Senate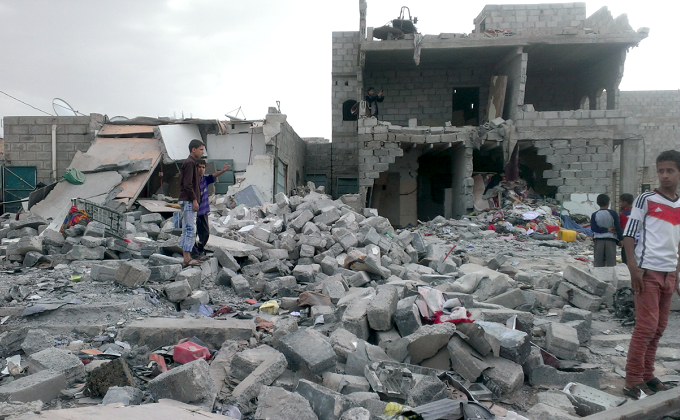 ---
Last Updated on March 13, 2019.
Wednesday, February 13, 2019
WASHINGTON — Win Without War Director Stephen Miles released the following statement regarding today's House passage of H.J.Res. 37, a resolution to end the U.S. role in the war in Yemen:
"Today, after years of organizing both inside and outside of Congress, the House of Representatives passed an unprecedented resolution directing the president to end unauthorized U.S. military involvement in Saudi Arabia and the United Arab Emirates' military intervention in Yemen that has helped create the largest man-made humanitarian crisis in the world.
"The American people want Congress to end endless war and reassert its constitutional power to end reckless presidential wars of choice, and nowhere is that need more urgent than Yemen, where U.S. military support has helped fuel a conflict that has put 15.9 million Yemenis at risk of famine.
"This vote should send an unequivocal signal to both the Trump administration, as well as members of the Saudi- and Emirati-led coalition in Yemen that Congress will no longer shirk its constitutional responsibility to determine when and where the United States goes to war and that it will use its power to push the parties to the peace table.
"As the American public slowly became aware of the United States' shameful role in the conflict, they have been unequivocal in their opposition to their government participating and fueling this war. Win Without War activists have taken over 250,000 actions demanding the United States end its support for this war. We thank Congressman Ro Khanna and the many cosponsors of this legislation for forcing this debate and the American public for making their voice heard on foreign policy. We look forward to a robust debate and final passage in the Senate."
###

Win Without War is a diverse network of national organizations working for progressive foreign policy in the United States.
February 13, 2019