Increasing Escalation in Gaza Reaching Tipping Point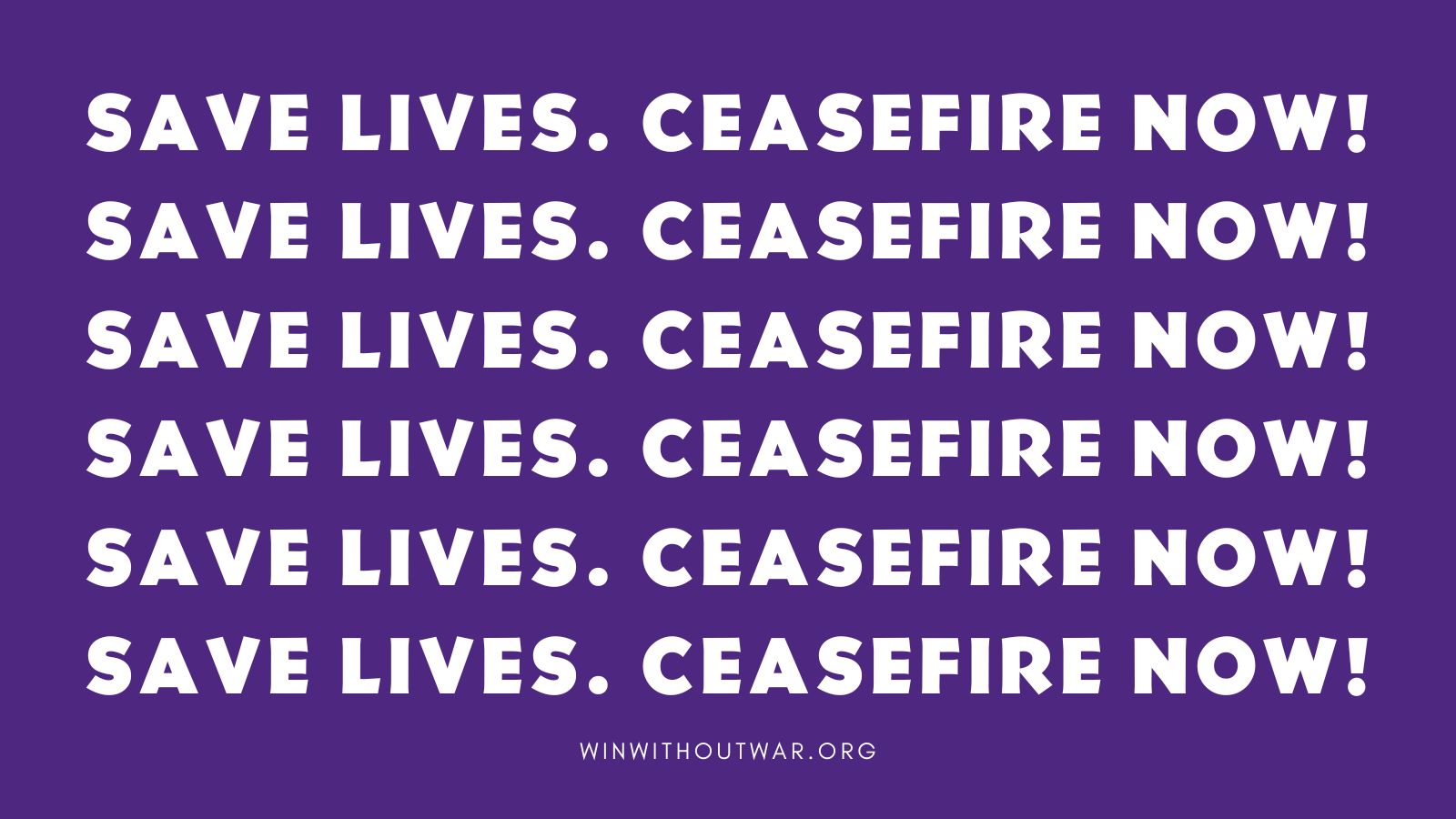 ---
Last Updated on December 1, 2023.
Washington – Win Without War Executive Director Sara Haghdoosti and President Stephen Miles released the following statement regarding Israel's growing ground incursion into the Gaza Strip: 
"The Israeli government's reckless decision to conduct sustained ground operations in the Gaza Strip is causing immense suffering for people in Gaza and greatly increases risks of region-wide escalation. The Biden administration must take the lead in securing an immediate ceasefire.
"The conflict has already been disastrous for people in Gaza. Over 8,000 people have been killed already by Israeli military action. Millions face hunger, thirst, and lack of access to even the most basic medical care as a result of the Israeli government's ongoing siege of Gaza. Ground operations will only subject Gazans to greater, more violent collective punishment than they are already experiencing.
"The Israeli Government's stated goal is to "rid the world" of Hamas but, as Pentagon officials have repeatedly told their Israeli counterparts, that is not a goal that can be achieved through an invasion. Instead, as the United States' long and terrible experience in post-9/11 wars has shown, an invasion will disproportionately harm civilians while leaving groups like Hamas either intact enough to continue its deplorable attacks or splintered enough for an even more violent organization to grow in its wake. A ceasefire will create the space to avoid these horrific outcomes, pursue genuine accountability for Hamas' October 7th attack, and seek a just and lasting peace.
"Israel's military ground operations also dangerously increase the likelihood of a region-wide conflict. Already, Hezbollah and the Houthis have launched low-intensity strikes against Israel in response to the conflict, and U.S. troops in the region have also been targeted repeatedly. Escalation in Gaza is likely to lead to escalation on those fronts as well as possibly others. 
"This is why we reiterate our call for an immediate ceasefire: People are suffering and dying now, and without a ceasefire, the scope and scale of the destruction will only increase."
###
Win Without War is a diverse network of activists and national organizations working for progressive foreign policy in the United States.
October 31, 2023