Statement: Afghanistan Deal is Positive But Deeply Inadequate Step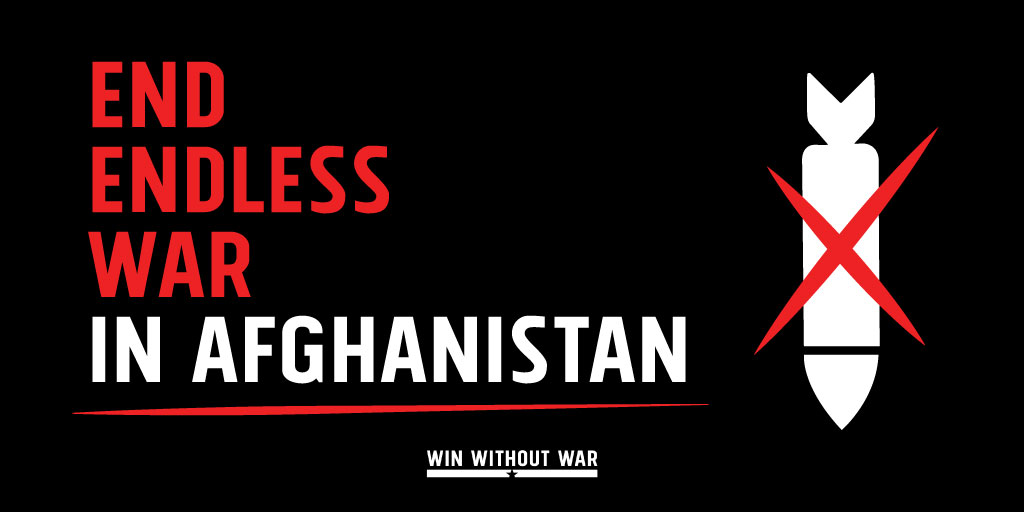 ---
Last Updated on March 12, 2020.
WASHINGTON — Win Without War Executive Director Stephen Miles released the following statement regarding the U.S.-Taliban troop drawdown deal:
"Two decades of trying to bomb our way to peace have made clear: there is no U.S. military solution in Afghanistan. A reduction in U.S. military presence is a welcome step. But Trump's agreement utterly fails to confront the underlying logic of military occupation, lacks any strategy for long-term peace, and falls far short of accountability and justice. It is no 'peace deal.'
"Under the new agreement, nearly two-thirds of current forces would remain in Afghanistan for 'counterterrorism' purposes — bringing levels down to about where they were when Trump entered office. While the drawdown is a positive development, this is hardly an end to the war.
"Even a complete end to U.S. military occupation would not be enough. To build lasting peace, the U.S. must use its diplomatic tools to advance a long-term peace process that is inclusive of all parties to the conflict and sectors of civil society. A reduction in military involvement must be met by a surge in investment in other tools to ameliorate the devastation of decades of violence, including peacebuilding, sustainable, human-centered development, and governance reform.
"At the same time, the U.S. must reckon with the causes and consequences of its role in the conflict. Congress must repeal the 2001 Authorization for Use of Military Force, strengthen the U.S.'s commitment to Afghan refugees and asylum-seekers, and deepen its investigations into the Afghanistan Papers as a part of a wider process of fact-finding, reconciliation, and accountability.
"Trump's plan is a step forward, but far from an end to endless war — and further still from anything that would ensure stability, peace, and justice after decades of violence."
###
Win Without War is a diverse network of activists and national organizations working for progressive foreign policy in the United States.
February 29, 2020