Joint Statement: Progressives Applaud House Dems For Pulling Unworkable Budget Bill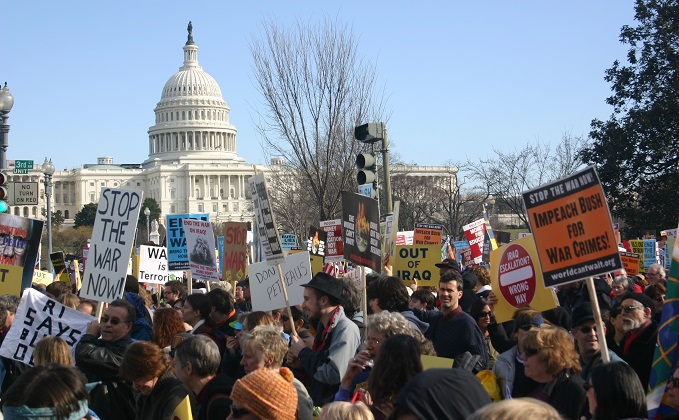 ---
Last Updated on May 7, 2019.
FOR IMMEDIATE RELEASE Tuesday, April 9, 2019
CONTACT:

Win Without War: Ben Armbruster, ben@winwithoutwar.org
CREDO: Josh Nelson, press@credoaction.org
Indivisible: Emily Phelps, press@indivisible.org
MoveOn: Anna Zuccaro, press@moveon.org
Progressive Movement Applauds House Democrats For Pulling Unworkable Budget Bill
WASHINGTON, DC — CREDO Action, Indivisible, MoveOn, and Win Without War released the following statement in response to the reports that House Democratic leadership has withdrawn its budget caps-raising bill, H.R. 2021, from the floor:

"Last week, we asked House Democrats to scrap their budget proposal which would have thrown even more money at the Pentagon's already overflowing coffers at the expense of investing in our communities and in solutions to real global challenges like climate change.

"We were encouraged that House progressives agreed, and we commend House leadership for ultimately pulling the bill from consideration.

"Now that the public and the progressive movement has spoken, we urge Democratic leadership to come up with a new plan based on the realities that are facing our country, and that prioritizes human needs over an already-bloated Pentagon budget."

###

April 9, 2019